Key Points
Negotiating salary after a job offer is an important step in ensuring fair compensation for your work.
Research the salary range for the position in the industry and location to determine your worth.
Consider the full compensation package, including benefits and bonuses, in addition to base salary.
Negotiate from a position of strength by having multiple offers or being the top candidate for the position.
Be confident and assertive in your negotiations, but also respectful and professional.
Use specific examples of your skills and accomplishments to justify your desired salary.
Introduction
You've just received a job offer and you're feeling pretty good about it. You want (or possibly need) a new job, have gone through the whole hiring process and the job interview went well. Lastly, it seems like the prospective employer would be a good fit and you don't want to screw it up. But then you take a look at the offer letter and realize it includes a lower salary than what you were hoping for. Now what? It's time to negotiate your starting salary.
Negotiating your salary is stressful for most people, especially if have little experience with it. But don't worry, we're here to help. In this blog post, we'll give you some tips on how to negotiate your salary after a job offer, how to send a salary negotiation email, what's the best time to negotiate a salary, how to negotiate equity in a startup as well as provide you with a template you can use. So read on and get ready to boost your new salary and get paid a total compensation package that's fair.
What Hiring Managers Don't Want You To Know
Here are three things that hiring managers don't want you to know:
They expect you to negotiate. Hiring managers know that most people will try to negotiate their salary, so they expect it. Still, a common mistake that many recent graduates make is not negotiating. No matter who you are, if you don't attempt to negotiate, they'll think you're either inexperienced or uninterested in the position.
They have a budget in mind. When a hiring manager makes an offer, they already have a salary range in mind that they're willing to pay. If you try to negotiate outside of that range, they'll likely counter with their top number and try to get you to accept it.
They're not always transparent about the company's finances. Hiring managers may not be completely transparent about the company's financial situation. They may say that the company can't afford to pay more than their initial offer, even if that's not true. It's important to do your own research into the company's finances before accepting an offer.
The First Offer always leaves wiggle room. There's an incentive for employers to start low because many people are desperate for a job and will take anything. By starting low, they can possibly get high-value labor at the bottom of their expected salary range, which means more money for the company.
The Salary Negotiation Process
The salary negotiation process can be daunting, but it's important to remember that you are in control. Here is a step-by-step guide to help you negotiate your salary and present a logical counter offer and in doing so, get the salary you're worth.
1. Do your research
Before beginning the negotiation process, it's important to do your research and figure out what the average salary is for the position you've been offered. This is essential because it may be emotional for you, however, it's just business for them. You have to be able to prove you're worth the average salary (or even above that) to get paid it.
2. Make your case
Once you've done your research, it's time to make your case to the employer. Be sure to highlight your skills and experience that make you the best candidate for the job, and explain why you deserve a higher salary than what has been offered.
3. Don't be afraid to walk away
If the employer isn't willing to meet your salary demands, don't be afraid to walk away from the offer. It's better to hold out for a fair offer than to accept an offer that doesn't reflect your worth.
How To Do Your Research
Your research should be focused on the benefits, pay, and work-life balance that the company you're negotiating with is offering and how they compete with other jobs that are available in the marketplace for your experience level. Remember, they want to hire you. You're the only one with the control; not them. They'll make far more employing you than you will working for them.
Depending on the company you're applying for, the best way to get information on this is to start by visiting www.levels.fyi or www.glassdoor.com. Both of these websites list salaries at different companies and give you vital information to better prepare for job negotiation. Don't just look at the salaries offered at the company you're applying to work at. Look at their direct competitors and companies that you'd consider working at that aren't them as well that may not be in competition with the company you're negotiating with.
If you can't find competing salaries on those websites, reach out to your professional network and ask what they think the salary offer should be based on your experience level, skills, and the role you're applying for.
The reason is, if you look at their competitors, you know that they can probably afford to hire someone at the same salary as their competition but it'd benefit them to pay you less because they can spend that on marketing or or or.
The reason you should look at the salaries of other jobs you'd consider pay is because by taking this one, you forego all the others you could possibly get. If in 2 years, you find out that you could have made an extra 50k by taking a different job, you'll be unhappy you're working at your current.
You'll know you're done once you've arrived at an actual number that you think is fair and have a perfect argument for why that number is better than the one that's offered.
How To Make Your Case and Negotiate The Job Offer
Remember, this isn't personal even if it may feel like it. Personally, I like to present my findings in my research immediately in front of them. Also, remember that the quality of your analysis determines the quality of what's arrived at so there's no such thing as too much research.
Step 1. Show Gratitude
You should start by explaining how much you'd love to work for the company and how excited you are about the opportunity. Also, you so appreciate their interest in employing you, however, you'd like to review the offer more with them to ensure that it's competitive because employers and their employees should be partners and you'd like to make sure you're paid what you're worth.
Step 2. Present Your Salary Research
From there, you should show the average salary of someone with your skills and tenure at their direct competitors compared to what they offer you.
Step 3. Present Your Research Into Their Non-Salary Benefits
In addition, compare their benefits (and highlight the ones that you'd actually use) to those offered by their direct competitors. Explain the personal value of their benefits compared to the competition to you. The cost of your health Insurance, vacation time, equity, sick time, etc. all should play a role in whether you take the job that's offered to you.
Step 4. Discuss The Work-Life Balance of the Job
Lastly, talk about their work-life balance. If they have higher expectations than that of their direct competitors, I'd explain you need to be compensated for that additional time you spend away from your family.
Step 5. Discuss Glassdoor Reviews
In addition, you should print off reviews from Glassdoor.com for their company and their competitors and give them a chance to defend themselves and explain how the culture is better than what may be presented in the reviews.
You should look for trends in their Glassdoor reviews. If you see that most reviews say "terrible work-life balance" or "poisonous leadership", ask the hiring manager why the trend is there and what they did to remedy this problem. If they can't give you a direct answer, explain that's a problem and that in order for you to be willing to be in that culture, they need to pay you more. Put a number to it (2k more a month? 24k more a year worth it to you?).
Step 5. Ask For a Final Offer
Explain that you may have applications for competing roles at other companies and, while you definitely would prefer to work for them, it has to make sense. They should make sure your offer is based on the market value of your labor, which you presented earlier. If they think you're wrong in your analysis, listen to their reasoning and ask yourself if they're wrong.
How Long Does Salary Negotiation Take?
The average salary negotiation takes about two weeks from the initial job offer until the finalization of the offer, according to our analysis. The process can be shorter or longer depending on many factors, including how prepared you are, how much leverage you have, and whether you're able to reach a compromise with the employer.
If you're not happy with the salary they've offered, don't hesitate to negotiate. Many people feel uncomfortable doing this, but it's perfectly normal and expected. The key is to be prepared so that you can make a strong case for why you deserve more money.
What's the Best Time To Negotiate a Salary?
The best time to negotiate salary is after you have received a job offer. This gives you the leverage to negotiate for a higher salary. The key is to be prepared before you enter into negotiations.
How to Send A Salary Negotiation Email
It can be nerve-wracking to negotiate your salary, especially if you're new to the process. The good news is that it's often easier to negotiate via email than in person. This gives you time to think about your response and craft a well-argued case for the salary you deserve.
When negotiating your salary via email, there are a few key things to keep in mind:
1. Be professional and courteous: Even though you're communicating electronically, it's important to maintain a polite and professional tone. Remember, you're trying to persuade someone to give you more money, so being rude is likely to backfire.
2. Be clear about what you want: Before you start negotiating, take some time to think about what salary would be fair and reasonable for the position. Once you have a number in mind, be clear and concise about it in your email. Trying to haggle over small amounts is likely to annoy the person you're dealing with and won't get you very far.
3. Have a backup plan: It's always a good idea to have a backup plan in case your negotiations don't go as planned. If the company is unwilling to meet your salary demands, try asking for other perks or benefits instead (e.g., more vacation days, flexible hours, etc.). These can be just as valuable as a higher salary and may be easier for the company to offer.
Sample Salary Negotiation Letter After Job Offer
Once you've received a job offer, it's time to start negotiating your salary. This can be a difficult task, but with preparation and practice, you can get the salary you deserve.
To start, research salaries for your position and location. You can use sites like Salary.com or Glassdoor.com to get an idea of what others in your field are making. Next, make a list of your accomplishments and skills that make you worth more than the average candidate. Finally, practice your negotiation skills with a friend or family member.
Once you're ready to negotiate, send a salary negotiation letter to your potential employer. In this letter, state your desired salary and include supporting arguments for why you deserve this pay raise. Be sure to remain professional and polite throughout the negotiation process.
If you follow these steps, you'll be on your way to getting the salary you deserve!
What To Say When Negotiating Your Salary in a Job Offer
The most important thing to remember when negotiating your salary in a job offer is to be confident. It is also important to do your research ahead of time so you know what the average salary is for the position you are applying for.
When you are ready to negotiate, start by asking for a higher salary than what was offered or for additional benefits or equity depending on your goals. If the employer counters with a lower offer, be prepared to counter back with a higher number. The goal is to reach an agreement that is fair for both parties.
How To Negotiate For Equity In A Startup
It's no secret that startup companies often have limited budgets. This can make negotiating equity in a startup tricky. However, if you're knowledgeable about the process and armed with the right information, you can successfully negotiate equity in a startup.
Here are some tips on how to negotiate equity in a startup:
Do your research Before you begin negotiating equity in a startup, it's important to do your research. First, take a look at the company's financials to get an idea of its value. Then, research the typical equity ranges for employees at the company's stage of development. This will give you a good starting point for negotiations.
Know your worth In addition to researching the company and its stage of development, you should also have a clear understanding of your own worth. Consider your skill set and experience, as well as how much you're willing to sacrifice for equity in the company. With this information in hand, you'll be in a better position to negotiate from a position of strength.
Be prepared to compromise While it's important to know your worth, you should also be prepared to compromise when negotiating equity in a startup. Remember that there's often room for negotiation, so be open to giving up some equity in exchange for other perks, such as a larger salary or more vacation days.
What If the Employer Says No?
If you've done your research and you're confident in your value, then don't be afraid to hold your ground when negotiating your salary. The worst that can happen is the employer says no – but that's not the end of the world.
There are a few things you can do if your employer says no to your salary request:
Try to negotiate other benefits instead of salary. This could include things like more vacation days, flexible working hours, or additional health and dental benefits.
If you can't reach an agreement on salary, try asking for a signing bonus or stock options instead. This could give you some financial security in case the job doesn't work out, and it's also a good way to boost your earnings potential in the long run.
You can ask them if there's a new position you can apply for, instead that pays within your salary expectations that they'd be willing to consider you for.
If you're really not happy with the offer, then you can always walk away from it and try to find a better salary or keep your current job until you find a new role to apply for. It's better to turn down a job that doesn't pay what you're worth than to accept an offer that leaves you feeling undervalued and unhappy.
Remember, there's no shame in negotiating for a higher salary – so don't be afraid to ask for what you deserve!
Conclusion
You've done it! You've received a job offer and are now in a great position to negotiate your salary. Be sure to do your research, know your worth, and come prepared with a salary range in mind. Use the template provided as a guide, but be flexible in your negotiations. At the end of the day, you should want to walk away with an offer that is fair and meets your financial need. Good luck!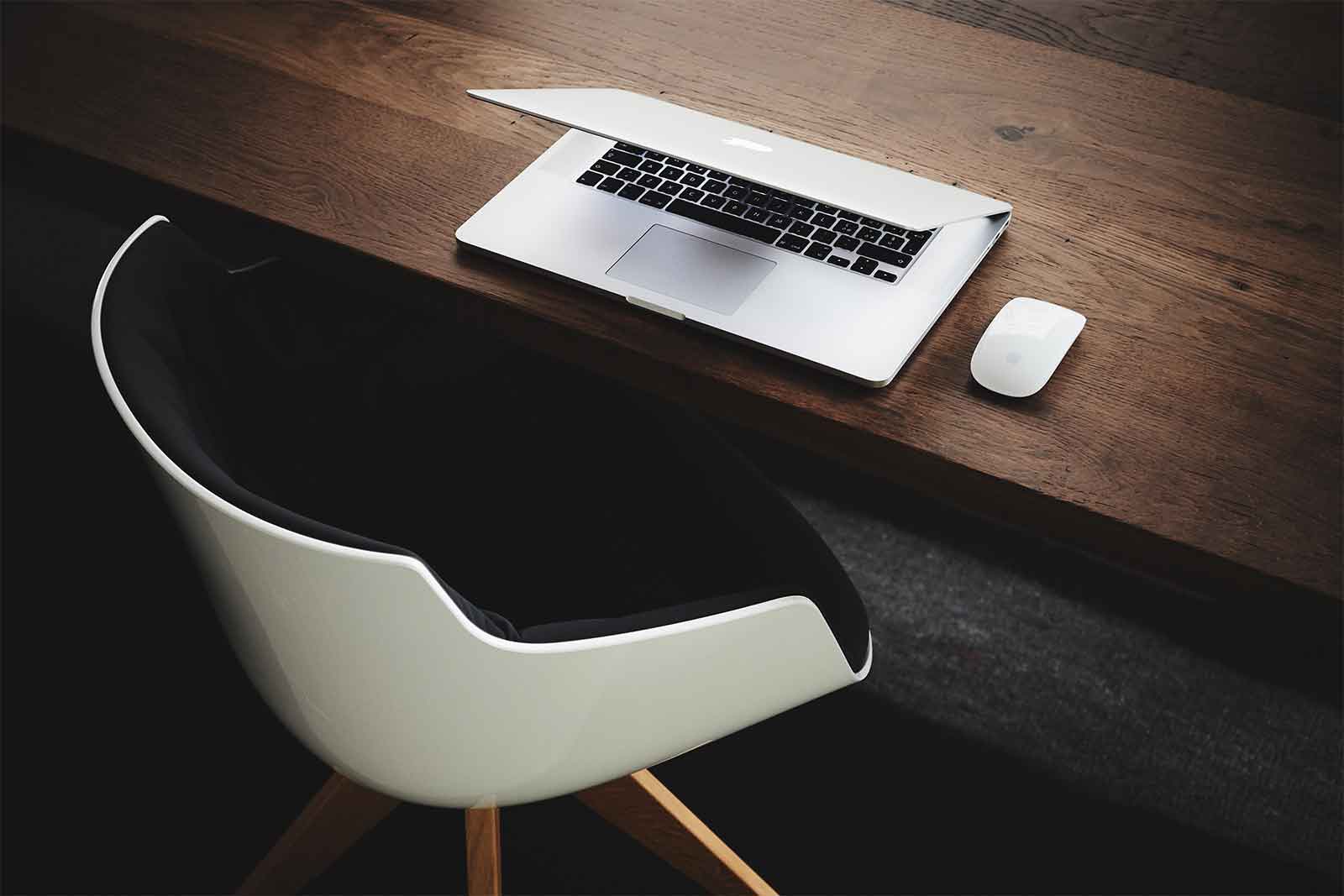 Get Paid What You're Worth and Reach Your Financial Goals Easier With Progress Wealth Management's Help