Key points
Financial advisors can provide valuable guidance and support for individuals looking to achieve their financial goals.
Choosing the right financial advisor requires careful consideration and research.
Denver, Colorado, is home to many qualified and experienced financial advisors.
When interviewing financial advisors, it is important to ask questions about their experience, credentials, investment strategies, and fees.
By taking the time to find a trusted financial advisor, individuals can feel more confident and secure in their financial futures.
Introduction
When it comes to planning for retirement, there are a lot of important factors to consider. You need to think about how much money you'll need to have saved when you want to retire, how to plan for Medicare, when to take Social Security, and know what kind of lifestyle you want to maintain in retirement.
Working with a Financial Advisor can help make the process a lot easier. But with so many different financial advisors out there, how do you know which one is right for you?
Qualifications Of Your Financial Advisor
When searching for a Financial Advisor in Denver, it is important to look for someone who is qualified to help you with your retirement planning. There are numerous things you can look for to determine if a Financial Advisor is qualified.
No matter who you talk to, you'll find they believe they're the right financial advisor for you so this decision isn't easy. The top Financial Advisors are certified by prestigious organizations because they've demonstrated that they have the knowledge, education, experience, and skills necessary to help people with their retirement planning.
The gold standard of financial certifications is becoming a Certified Financial Planner (CFP). Becoming a CFP is nearly as hard as passing the bar because it qualifies you to advise on nearly all aspects of the average person's financial plan. There are a few CFPs in Arvada that could be the right fit for you.
Another thing you can look for when searching for a qualified Financial Advisor is whether or not they have experience working with people in your situation. Retirement planning can be complex, and it is important to work with someone who has experience helping people like you.
In order to understand how experienced the advisor is working with retirees, ask them how their process is different for retirees than it is for non-retirees and what they do, differently to support you in your transition into retirement.
As you listen to their explanation, be prepared to ask questions like:
How will you help me avoid taxes in retirement?
How will you help me to understand what account I should withdraw from, first, second and last each month?
Why do you use that fund family over the less expensive alternatives, like Vanguard funds?
Will you review my 1040 every year to ensure I prepared it correctly? There are companies in Arvada that do, like Progress Wealth Management.
Will you review my Medicare Supplement Plans with me every year to ensure that the one I select still covers things correctly as my health changes?
Will I get a financial plan from you?
Professional Experience of Your Financial Advisor
When searching for a Financial Advisor in Denver, it is important to look for someone who has experience. This person should have a good understanding of the different types of retirement plans and how they work. They should also be familiar with the state and federal laws and regulations surrounding retirement planning.
Things That May Differentiate Your Financial Advisor
When searching for a Financial Advisor in Denver, it is important to consider the services that they offer. Some Financial Advisors only offer investment advice, while others may also offer financial planning and tax advice. Make sure to choose a Financial Advisor who offers the services that you need.
1. Your Experience Working With Them
Another important factor to consider when choosing a Financial Advisor is the experience they offer. Retirement planning can be a complex process, so it is important to choose someone who makes it simple for you. They should be able to explain complicated topics in an easy-to-digest way and help you to understand, step-by-step, how they'll answer all your questions.
2. Fees Your Financial Advisor Charges
Fees are another important consideration when choosing a Financial Advisor. Some planners charge by the hour (expect around $350 an hour), while others charge a percentage of the assets under management for those who can't afford the $350 an hour every year or would rather have an advisor to work with whenever needed (expect around 1% of the account you'd like them to manage).
Be sure to ask about the fees before you decide to work with a particular planner and, avoid the commissioned advisors if you can because after they've earned their commission, they have no incentive to continue helping you.
NOTE: If the advisor ever says their services are free, it means they're misleading you and trying to sell you an overpriced mutual fund when non-commissioned alternatives exist that perform as well or potentially even better. No one works for free (especially after dedicating 10+ years to your profession).
3. References Your Financial Advisor Can Give You From Current Clients
As you interview Financial Advisors in Denver, ask for references before you make a decision. Be sure to ask for at least 3 of their current client's phone numbers and ask each what their experience was like. This will help you get a better idea of what you can expect if you decide to work with this particular planner.
4. Services That Should Be Offered By Your Financial Advisor
Do you want your advisor to:
Manage your investments
Keep you up to date with markets
File your taxes
As part of helping you with your estate plan, they should review your estate documents annually to help you save on attorneys fees. This might include a review of your will, trust documents, beneficiary designations, and your estate planning goals.
Help you figure out when to file for social security and its impact on your ability to afford life
Help you to sign up for Medicare and pick the right policies to cover the things Medicare doesn't
Create a tax plan for you so you know that you're strategizing on how to save taxes today and in the future
Find a retirement community for you when need be that suits your needs
… then you should have a Financial Advisor in Denver, that does these things and not settle for someone who doesn't.
5. Location Of Your Financial Advisor's Office
When searching for a Financial Advisor in Denver, it is important to consider their location. You will want to choose a planner that is conveniently located near you so that you can easily meet with them when needed. Alternatively, if they're willing to drive to you, you won't have to worry about where their office is located.
Conclusion – How To Find a Financial Advisor in Denver
If you're nearing retirement age or are already retired, it's important to have a solid plan in place. A Financial Advisor can help you figure out how much money you need to save and where to invest it so that you can enjoy a comfortable retirement. When searching for a Financial Advisor in Denver, be sure to look for someone with plenty of experience helping people in your situation. They should also be able to offer personalized advice based on your unique circumstances. With the right Financial Advisor by your side, you can rest assured that your golden years will be everything you've dreamed of and more.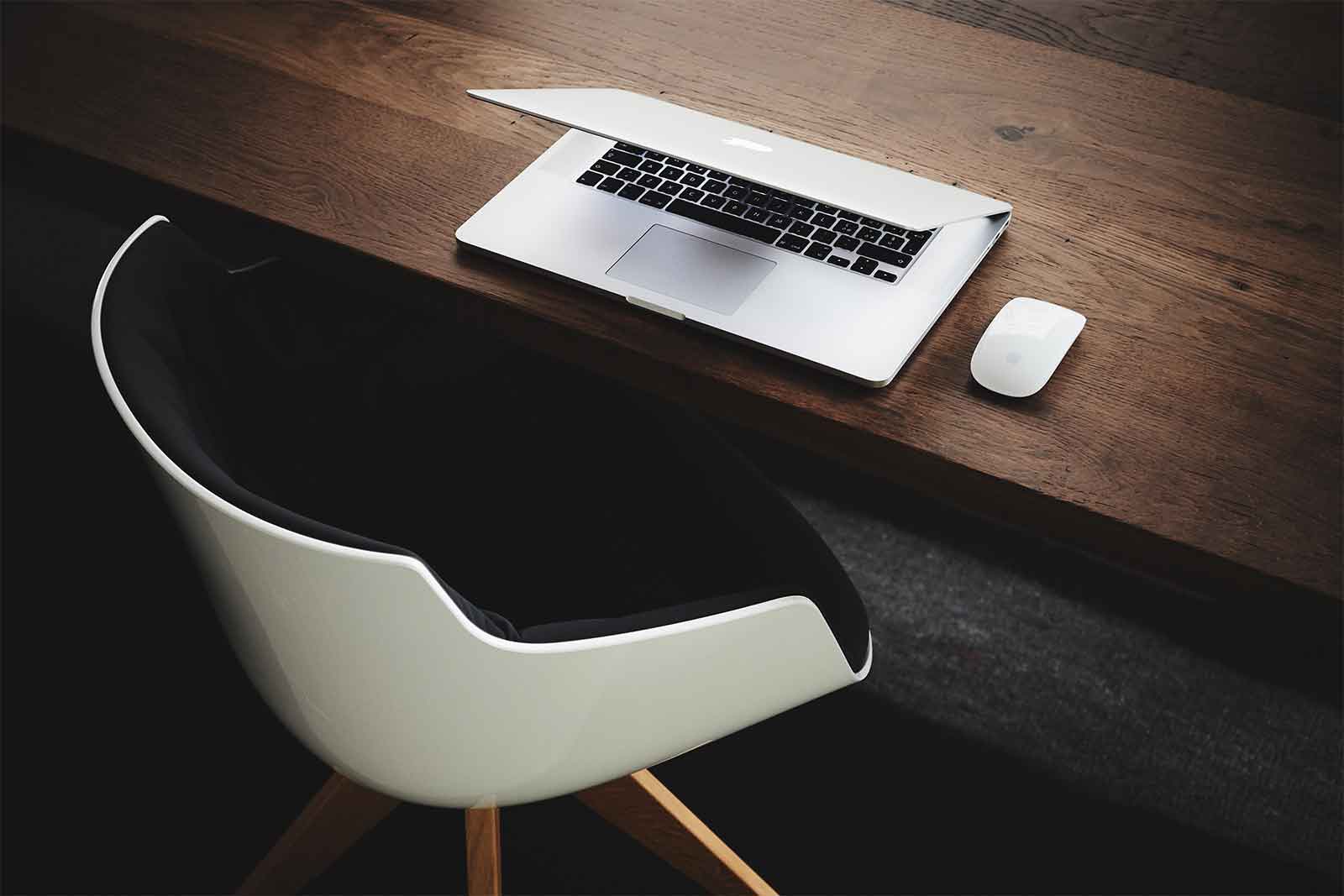 Make Reaching Your Financial Goals Simpler With Progress Wealth Management
---
Frequently Asked Questions
Progress Wealth Management has a unique service model that was created with the needs of busy working professionals in mind.
We mainly work remotely and provide every client with a dashboard where all their accounts all linked so they can view their retirement plan, finances, investments, budget, estate plan, insurance, and tax plan all in one spot. This works well with the busy schedule our clients often have.
In addition, similar to a project management dashboard, every task we give you to work on will be displayed clearly so you won't have to drive over to our office to know what should be at the top of your mind right now.
Since we understand that your free time may be limited, we're happy to meet up with you whenever works. This may include nights, weekends, or early in the morning. We work with your schedule and don't require you to work with ours.
Lastly, we take great pride in educating our clients on how our wealth management works. You'll be able to clearly view your portfolio whenever you want and get simple explanations via email, calling, or by scheduling an appointment with us.
At Progress Wealth Management, we believe that designations MATTER. We don't hire any advisors who lack professional designations. As you work with us, you should expect to work with no one who has less than 10 years of experience and is a CFP, CPA, EA, or JD. We believe that if your advisor hasn't taken the time to educate themselves on how best to serve you and help you reach your goals; you shouldn't trust them. We believe that financial professionals need more than just a license to prove their ability to do their job. A common method of proving capability to do any job is with a set of professional certifications and designations that follow passing a rigorous exam like the CFP.
Progress Wealth Management is a unique type of financial advisor. We are referred to as a fiduciary financial advisory firm meaning we've minimized any potential conflict of interest and have an ethical and legal requirement to prioritize our clients' best interests over our own.
How is this unique? Most financial advisors abide by the suitability standard meaning that they're not required to give you the absolute best recommendation at every step of the way (just an okay one is fine).
How have we done this? By eliminating any inherent conflicts of interest that traditional financial advisors have (i.e. commissions, referral fees, soft-dollar arrangements, etc), we have ensured that our clients can trust that no matter what, we're not in the sales business; we're purely employed to benefit our client's best interest.
We have an ethical and legal requirement to work in the best interests of our clients at all times. Coupling this with our average tenure in the financial sector of 10 years and you know that you're hiring an expert to help you reach your goals more easily. We aren't paid any referral fees nor do we sell life insurance or participate in any product sales. We abide by the fiduciary standard and are happy to sign a fiduciary oath if you request it.
Progress Wealth Management is a fee-only financial planning firm meaning we're not paid a commission to sell you anything. All of our advisors are fee-only financial advisors as well.
This means that by hiring us, you'd pay us to give you accurate, objective advice that can help you reach your financial goals more easily and not have to be concerned with financial incentives we may have other than ensuring your financial goals.
The value of working with fee-only advisors is that you know at all times, your financial advisor has minimized their conflicts of interest. As a result, you can expect objective financial advice rather than advice in pursuit of the sale of financial products or products that insurance companies would pay commission on. We believe that the best choice for clients everywhere is to work with a registered investment adviser that abides by a fee-only structure. In addition to fee structure, the wealth management services offered should align with your needs. If you're high earning, your investment advisers should include an analysis of your 1040 every year and should have a service offering that fits your specific needs.
That's our specialty. We'll help you understand every single little thing you can do to make reaching your goals easier and we'll hold your at every step along the way.
This may include helping you renegotiate your salary, improve your tax plan, improve how you invest within your 401k, serve as your investment adviser, and how much and what type of insurance products you need (but we're not insurance agents, so you know that we're not trying to sell you anything) and much more.
We believe that to be the best financial advisor firm or wealth management firm, you should be ready and equipped to provide your clients with all the advice they need about every aspect of their financial life at every step of the way.
Learn More About Progress Wealth Management's History

Our History

After a decade in the financial services industry at some of the most well-respected firms in senior-level roles, our Founder, Blaine Thiederman wanted to provide his clients with better advice, guidance, and support as he helped guide them through their financial journeys. He believed that, as a certified financial planner, he could do better than what the industry was offering by not selling insurance products or commissioned financial products. He knew that there must be a better way to support his client's financial situation so he decided to launch his own financial advisory firm.

A Financial Planning Firm Created With You In Mind

Through launching his own firm in the Denver metro area, he knew that he'd find reasonable, hard-working, like-minded clients that would see the value in receiving comprehensive services including investment advice and family office services like asset management, risk management, in-house tax professionals and a legal obligation to always have their best interests at heart. Providing clients easy access to these kinds of services would make Progress Wealth Management a different kind of wealth management firm.

As a fiduciary financial adviser, Progress Wealth Management hopes to help its clients use the most effective financial strategies to improve their retirement plans without the sale of any security. They believe that by providing accurate information and simple steps that they can do in their spare time that they'll be able to reach their financial goals easier.

Our investment advisory services aren't dependent on our ability to tell the future or use some fancy product our clients don't understand. We don't think anyone can do that effectively and anyone who does likely doesn't specialize in offering financial planning services.

Regularly, our clients are invested in mutual funds or exchange-traded funds. We believe this is the correct way to manage their funds because historically, investment managers aren't very good at fortune-telling. Picking out the best stocks is hard, even for the best stock pickers on wall street. Hedge Funds in the last 20 years have far underperformed, on average, a basic ETF portfolio.

The Process Of Work With Our Wealth Management Firm

If this is your first time working with a financial advisor, you may wonder what the process looks like for investing. If that sounds like you, read on.

The first step will be talking with you about your personal information. You should expect a casual conversation where we talk about a lot of general information including your financial goals, obstacles, your career, your family, investment strategies, and much more.

If it makes sense, we'll move on to building your financial plan and figuring out the next steps. Now, in order to help our clients understand what asset allocation makes the most sense, we start with their financial objectives and risk tolerance and provide them with options that all have a high degree of likelihood of working.

Once we provide them with the options for their investment strategy, we help them decide what options make the most sense for them. This typically involves onboarding their accounts and beginning our investment management program. For clients in the Denver area, we're happy to help with these forms in person. Alternatively, for clients outside of the Denver area, we oftentimes will guide them through the paperwork remotely.

All investment decisions that we make on our client's behalf are understood and agreed to prior to us making them.

Following us onboarding your accounts onto our broker – dealer 's platform and building your initial financial plan, you'll receive a client relationship summary that will summarize what tasks you should be working on and what you should expect out of us. This typically is in the form of tasks on your financial planning dashboard which we'll review once every 6 months, together at the least.

The reason why once every six months makes sense is that, as you and your partner live your financial lives together, you'll see yourself progress toward your goals but occasionally, you may hit a bump in the road. We want to ensure you pivot correctly when that happens.

You'll have easy access to your financial planning dashboard and investment management platform at every step of the way so you'll know how we're managing your money and why.

What Makes Us The Best Financial Advisors

As your financial advisor, we will be your fiduciary and will take the extra measure to ensure your individual situation is given the time and care that it deserves.

Every advisor that works for Progress Wealth Management is required to have a bachelor's degree, be a Certified Financial Planner and be financial planning, first. We're bound by the ethical requirements of the financial planner board of standards, inc as well as by our designation as a fiduciary. We are fully an independent wealth management firm and aren't organized under LPL Financial registered representatives or any other Hybrid RIA.

We won't advise on any real estate transactions; only on how to prudently and responsibly reach your financial goals as fast as possible. If you're looking for someone to help advise you on real estate transactions, we likely aren't the right advisor for you.

This shouldn't matter to you, however, we aren't an SEC – registered investment advisory firm, only the Financial Industry Regulatory Authority (member FINRA) meaning you'll get more attention because we don't have hundreds (if not thousands) of clients. We aren't paid to sell any investment products, only give you prudent financial advice and manage your investments. We don't take any institutional clients. We accept clients all over colorado including Colorado Springs, Northern Colorado, and everywhere in between. We also accept clients in the following states: Arizona, Washington, California, New York, Florida, Oregon, and Utah.

Why You Need To Work With A Financial Planning Firm

Even the most financially astute among us have trouble managing their finances, sometimes. It's hard to stay disciplined, manage your investments and be able to take a step back and look at our finances from a thousand-foot view, especially when life throws curve balls. This is why we all have doctors when we could very well likely pay for our own labs and use Google to properly interpret them; because getting life-changing decisions wrong ends with terrible consequences.

This is why many people opt-in to hire a financial advisor to, at least once a year, help them understand what, if anything they need to adjust about the way they're managing risk, their budget, their savings, earning potential, and much more.

We ask that everyone reading this at the very least schedule a free consultation with us to verify if you're doing a good job on your own or not.