Key Points
Investing can help individuals build long-term wealth and achieve their financial goals, such as buying a home, saving for retirement, or starting a business.
Investing allows individuals to earn returns on their money by putting it to work in the stock market, real estate, or other investment vehicles.
By investing in a diversified portfolio, individuals can spread their risk and reduce the impact of market volatility on their investments.
Investing can also help individuals keep pace with inflation, as the returns on investments can potentially outpace the rate of inflation over time.
Finally, investing can provide individuals with a sense of financial security and peace of mind, knowing that they are taking steps to secure their financial future.
Introduction
Investing is often stereotyped as something only for wealthy people or those who are looking to get rich quickly. However, investing is crucial for anyone who wants to secure their financial future. There are a number of reasons why investing is important, but we've compiled the top five reasons below. If you're on the fence about investing, read our primary reasons to invest and see how it can benefit your longer term goals and short term goals.
What is Investing and why is investing important?
Investing is important because it allows you to grow your money while taking less risk than gambling or stock market speculation.
When you purchase an investment product or utilize an investment strategy, you are buying a piece of something with the expectation that it will go up in value. This could be a company, a commodity, or a service. You are essentially putting a small amount of money into something in order to get better returns than a bank account. The key is to find investments that are likely to increase in value over time so that you can make a profit.
There are many different types of investments, and each comes with its own degree of risk and potential for rewards. Some investments are very safe and conservative, while others are more speculative and volatile. It's important to do your research and understand the different options before making any decisions.
Investing is one of the best ways to secure your financial future and build wealth over time. If done correctly, it can provide you with a comfortable retirement, help you pay for large purchases, and provide a comfortable life for your family which, from our point of view, is of the most important things anyone can strive for in life.
What are Mutual Funds and ETFs?
Mutual funds and ETFs are both types of investment products that allow investors to pool their money together in order to purchase a diversified portfolio of stocks, bonds, or other investments. As the money sits in the investment, you hope to experience higher returns and in doing so, make it easier to reach your long-term goals.
Mutual funds are managed by professional money managers, while ETFs are typically passively managed. Both types of investment vehicles offer investors a way to diversify their portfolios and reduce their overall risk.
Mutual funds are typically more expensive than ETFs, due to the fees charged by the fund manager. However, mutual funds also offer investors the ability to access professional money management services and invest any amount of money into a portfolio of individual stocks or bonds and have a professional make investment decisions with your money for you. ETFs are generally cheaper than mutual funds, but they do not offer the same level of professional management services.
Investing in either type of investment vehicle can be a smart way to diversify your portfolio and reduce your overall risk. However, it is important to carefully consider your options before making any decisions about investing in either type of vehicle.
Before you get started investing, don't forget these important steps.
It's a good idea to ensure that your financial life today is protected before you start investing your savings as market conditions can turn negative and, if you invest money you need to afford your short-term goals, you'll likely have to push them back or forgo them altogether. This is why it's important to be cautious when investing.
Good idea #1. Have an emergency account.
Emergency accounts are for, you guessed it, emergencies. If markets are low, you shouldn't sell and sometimes you need cash to pay for life when bad things happen. These things can include everything from a home repair to a medical bill to a lawsuit and so, so much more. Without an emergency account, you don't have a plan B and that's not prudent.
How much should you have in an emergency account? Typically 3-6 months of your FIXED expenses. This is your minimum spend, every month. 3 months if you have 2 incomes in the same household, 6 if you only have one. Your minimum expenses are the absolute minimum you can spend and still survive. This means your debt payments, utilities, insurance, housing, food, medical expenses, etc.
Good Idea #2. Have enough insurance.
Without insurance, again, you're hoping that bad things don't happen. This typically means sufficient disability insurance, life insurance, and liability limits on your auto/property insurance (and yes, you need homeowners/renters insurance… even if you don't think so). Be prepared for the worst or else.
Good idea #3. Have a strong network of professionals in your industry including independent headhunters and recruiters.
This means you have a LinkedIn, build relationships with professionals and actively seek out relationships with recruiters that specialize in helping people in your industry and as a result, have numerous connections. The reason this is important is, if you become unemployed and aren't prepared, your pursuit of a new job could be long term. That's not okay. Most people take 3-6 months to find a new job but what if you take longer? That could be unaffordable. This is why your network is SO vital. This is just as important as buying sufficient levels of insurance to secure your financial life, today.
If you're feeling confident that you have all three steps to prepare for investing situated, continue reading and consider investing what you can save above what you need for emergencies.
Why Investing is Important.
Reason #1. Investing protects your money from inflation
As the cost of living goes up, so do the prices of the things you need to buy in order to maintain your current lifestyle. This is what we call the inflation rate, and over time it can have a significant impact on your purchasing power.
Investing is one of the best ways to protect yourself from inflation. When you invest, your money has the potential to grow at a rate that is higher than the rate of inflation. This means that your money will be able to buy more in the future than it can today.
Inflation risk can also erode the value of traditional savings accounts. This is because the interest rate paid on these accounts is usually lower than the rate of inflation. As a result, the real value of your savings decreases over time.
Investing is a great way to ensure that your money keeps up with inflation and continues to grow in the long run.
Reason #2. Investing gives you the potential to earn more money
There are a number of reasons why investing is vital, but one of the most important is that it gives you the potential to earn more money.
When you invest, you're basically putting your money into something that has the potential to grow in value over time. This could be a company, a piece of property, or even a stock market index.
The key is to invest in something that you believe will go up in value over time. If you do this, then you stand to make a profit when you sell your investment down the line.
Of course, there is always the risk that your investment could go down in value as well. However, if you diversify your investments and don't put all your eggs in one basket, then you can minimize this risk.
Overall, investing gives you the potential to earn more money than if you simply left your money in a savings account. It's one of the key reasons why investing is so important.
Reason #3. Investing can help you reach your financial goals sooner
They always ask, is money today worth more than money tomorrow? The answer is a resounding "yes" because you can invest it. A little money put away every year plus the right investment advice can lead to a comfortable life in your retirement years so long as you have the right asset allocation and experience a decent rate of return.
Investing offers the potential to make your money grow faster than it would if it were just sitting in a checking account. When you invest, you're essentially putting your money into something that has the potential to generate more money – which can help you reach your financial goals sooner.
Of course, there's always risk involved when investing, but if you're smart about it and diversify your investments, you can minimize that risk and still potentially see some great returns.
So if you're looking to reach your financial goals sooner, investing is definitely something worth considering.
Reason #4. Investing can provide you with financial security in retirement
Investing can provide you with financial security in retirement. Many people rely on Social Security as their primary source of income during retirement, but this may not be enough to cover all of your expenses. Investing can help supplement your income and provide you with the funds you need to enjoy a comfortable retirement.
There are a number of ways to invest your money, and you can tailor your investment strategy to fit your individual needs. You can choose to invest in stocks, bonds, mutual funds, or other securities. You can also invest in real estate or other physical assets.
No matter how you choose to invest, investing can help you reach your financial goals and secure a comfortable retirement.
Reason #5. Investing can help you diversify your portfolio and reduce risk
If you're like most people, the vast majority of your savings are likely tied up in your home and your workplace retirement plan. While these are both great places to invest, they're not the only options available to you.
Diversifying your portfolio by investing in different asset classes can help reduce risk and improve returns over time. For example, if the stock market crashes, bonds tend to do well. Or if inflation spikes, real estate can offer protection.
By investing in a mix of assets, you can help smooth out the ups and downs of the markets and improve your chances of meeting your long-term financial goals.
How Do You Get Started?
If you're not already investing, there's no time like the present to get started. The sooner you get started, the longer your money will have to grow. And the more money you have, the more secure your financial future will be.
There are a couple of ways to get started with investing. You can open an account with a brokerage firm, like Vanguard or Fidelity, and buy stocks, bonds, and other investments yourself. Alternatively, you can hire the help of an expert at Progress Wealth Management.
No matter how you choose to get started, the most important thing is that you do it now. Investing may seem intimidating at first, but it doesn't have to be. And the longer you wait to start, the more behind you'll fall.
Conclusion
If you're on the fence about whether or not to invest, we hope this article has helped convince you of its importance. Investing is key to building long-term wealth, but it also comes with a number of other benefits that can improve your life in the short and medium term. If you decide against investing, recognize that you're missing out on so many things including compound growth, being able to live more today and having a better financial future. So what are you waiting for? Get started today by contacting Progress Wealth Management, scheduling an appointment and get started working with us. You may be surprised when you see where investing can take you!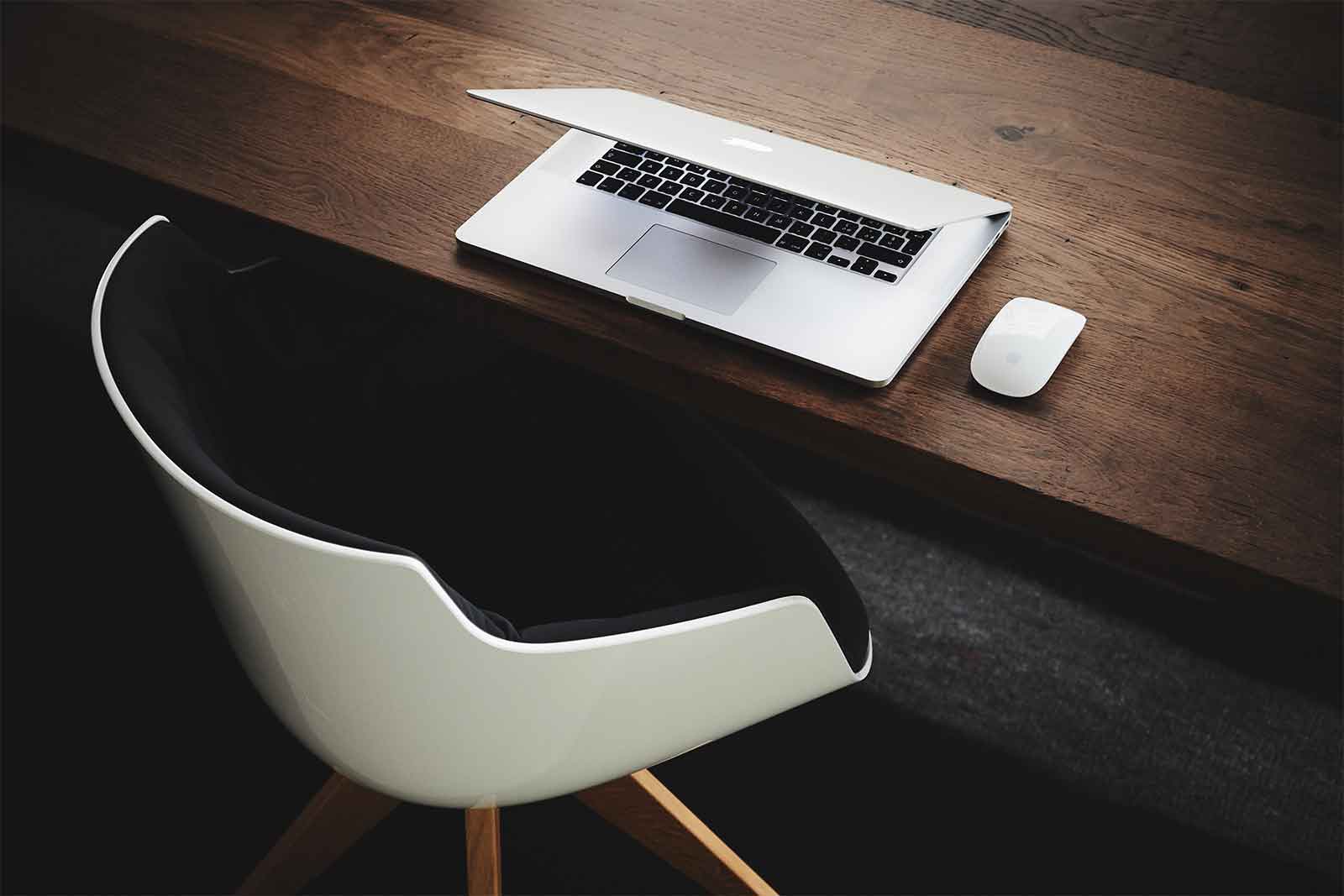 Make Reaching Your Financial Goals Easier and Simpler With Progress Wealth Management's Help