Are you employed by Amazon and considering contributing to your Amazon 401k plan? If you want a comfortable retirement, you should probably consider it. You'll be pleased to know that Amazon offers one of the best 401K plans around. The Amazon 401K is comprehensive and offers many low-cost investment options, a self-directed brokerage option, catch-up contributions, the mega backdoor Roth Conversion, contribution matching, and many other benefits.
In this blog post, we will delve into the details of Amazon's 401K plan. We will discuss the benefits, eligibility, investment options, and more. So if you're trying to learn more about how Amazon's 401K plan works and how it helps Amazon employees reach their long-term goals, read on some more.
Amazon's 401k plan: The Basics
Amazon's 401k plan is a great way to save for retirement. You can contribute up to the federal limit which, in 2023, is $22,500 per year ($30,000 if you're 50 or older) to this fantastic retirement account.
The money is taken out of your paycheck before taxes, so you'll get a tax break on your pre-tax contributions making it more affordable to save a higher dollar amount than in a non-retirement account that doesn't provide a deduction. It also features the ability to save in Roth 401k, alternatively (which grows tax-free), or contribute after-tax dollars which you can withdraw earlier than retirement age. Keep in mind, this isn't tax advice. Be sure to schedule a complimentary call with Progress Wealth Management to get advice on whether you should save pretax or Roth in your 401k and on how to reach your financial goals, more easily.
Your contributions are invested in a mix of stocks and bonds and grow over time both because of your large employer match, your own contributions, capital gains from the growth of the mutual funds you choose, and the receipt of dividends. When you retire, you can take the money out in a lump sum or in monthly payments. There are some fees associated with the plan, but they're relatively low. Overall, the Amazon 401k plan is a great benefit and a simple way to save for retirement.
Amazon's 401k Contribution Match: How It Works
Matching contributions at Amazon can make a huge difference in you reaching your retirement goal. The best part is that you won't owe any income taxes on the total amount that Amazon contributes to your 401k at all. Amazon will match 50% of the first 6% of your eligible compensations that you contribute to your 401(k) plan. So, if your total compensation is $100,000 per year and you contribute 6% ($6,000), Amazon will add an additional $3,000 to your 401(k). That's an extra $250 per month!
To be eligible for the matching contribution, you must be employed by Amazon on the last day of the month. You also must have completed 1 year of service and have contributed at least $1 to your 401(k) plan.
How Much Should You Contribute To Your Amazon 401k?
When it comes to saving for retirement, there is no one-size-fits-all answer. The amount you should contribute to your Amazon 401k depends on a number of factors, including your age, salary, and investment goals.
If you're just starting out in your career or if this is the first year you can afford to contribute to your Amazon plan, you may not have the ability to contribute a large amount to your 401k. That's okay! Even small contributions can add up over time and make a big difference in your long-term wealth. Saving just $200 a month starting at 22 could be worth over 1.7 million by the time you turn 65 (assuming a 10% annual rate of return). The point is, your investment strategy and how early you take financial planning seriously, the better your future will be so get saving soon and often.
The best way to determine how much you should contribute to your 401k is to speak with a financial advisor. They can help you assess your unique situation and develop a retirement savings plan that meets your needs.
How Should You Invest Within Your Amazon 401k?
When investing in a 401k plan, it's important to consider your personal financial goals, investment objectives, and risk tolerance. One strategy for investing in your Amazon 401k plan is to diversify your portfolio by allocating your funds across a mix of different asset classes, such as stocks, bonds, and cash. This can help to spread out your risk and potentially reduce the overall volatility of your portfolio.
Additionally, you may want to consider investing in funds that align with your personal values or that have a strong track record of performance. It is also important to consider the fees associated with the various funds offered in your 401k plan, as they can have a significant impact on your returns over time. It is always recommended to consult with a financial advisor before making any investment decisions.
How Does Amazon's Mega-Backdoor Roth Conversion Work?
Roth Contributions within your 401k can be a great way to build your savings and avoid paying taxes on growth but there are a few problems; firstly, you have to choose between contributing pretax to your 401k or Roth as an employee. This means that if you want to contribute to Roth, you'll have to forgo the tax benefits of pretax contributions or alternatively, by contributing pretax you'll have to forgo the potentially life-changing benefit of contributing to your Roth Account within your Amazon 401k.
Many high-earning individuals within the United States don't appreciate how limiting this can be when they earn enough to be able to contribute above and beyond the annual IRS limits. This eventually lead to the creation and the legality of the Mega-Backdoor Roth Conversion.
The Mega backdoor Roth Conversion permits you + your employer to save up to the PLAN maximum (not the employee contribution limit). The plan maximum is $66,000 in 2023. The employee contribution limit is still $22,500 and $30,000 if you're over 50 but there's a trick to getting more into your Roth 401k.
Here's how the process works to use the Mega backdoor Roth Conversion
First, you will need to make the maximum contribution to your 401k plan, which for 2021 is $22,500 for those under 50 and $30,000 for those 50 and over.
Next, do the math calculating your expected employer matching contribution.
After that, calculate how much room you have to contribute to get you to $66,000 and contribute that much to the "after-tax" side of your 401k.
Once the Mega Backdoor Roth contribution is made as an "after-tax" contribution, the funds need to be transferred to a designated Roth account within the 401k plan.
The contribution will be taxed as ordinary income in the year of the conversion.
This isn't a recommendation or investment advice because using this doesn't actually make sense or benefit everyone. Before deciding to try and use the Mega-Backdoor Roth Conversion within your 401k plan, talk to a tax advisor and a financial planner.
What happens to your Amazon 401k if you quit?
If you leave Amazon, you have three options for your 401k: leave it with Amazon, roll it over to a new employer's plan, or cash it out.
If you leave your 401k with Amazon, you can still access and manage your account online. You'll also continue to receive quarterly statements detailing the performance of your investments. However, you won't be able to make any changes to your account or contribute any additional money.
If you roll over your 401k to a new employer's plan, you'll need to contact Fidelity's Net Benefits 401k rollover department to initiate the transfer. Once the transfer is complete, any further contribution will be made to your new company's workplace retirement plan.
If you cash out your 401k, you'll receive a lump sum payment of the total balance of your account. However, cashing out is generally not recommended because you'll be subject to taxes and penalties on the withdrawal in most scenarios.
How Beneficiaries Work on Amazon's 401k
When you die, your beneficiary will receive the balance of your account in a lump sum. However, if you have an outstanding loan against your 401k, your beneficiary will be responsible for repaying that loan first.
Your beneficiary can also elect to receive payments from your 401k over time, rather than in a lump sum. This option is available if your beneficiary is your spouse or child. If you have multiple beneficiaries, they can choose to receive their share either in a lump sum or over time.
How Rollovers Into Amazon's 401k Work
Amazon's 401k plan is currently administered by Fidelity Investments. If you have an account with another financial institution, you will need to contact that company to initiate the rollover process by calling them and telling them you'd like to do a direct rollover to your current 401k plan with Amazon. They'll send the check directly to you which in turn, you can deposit via net benefits mobile app. Just be sure to call Fidelity and get how the check should be made out, first.
Once your previous provider has transferred the assets to your Fidelity account, you will need to contact a Progress Wealth Management financial advisor to have the assets allocated according to your investment goals. Schedule an appointment by clicking here.
How Vesting Works Within Amazon's 401k
When you vest in a 401k, you are essentially becoming an owner of the account. This means that you will have full control over the account and all of the assets within it. However, there are some restrictions on how you can use the account and how much you can withdraw from it.
The first restriction is that you can only use the account for retirement purposes. This means that you cannot use the money to purchase a home, a car, or anything else. You can only use the money to live on when you retire.
The second restriction is that you cannot withdraw all of the money from the account at once. You can only take out what is called a "distribution." A distribution is a specific amount of money that you can take out each year. The amount of the distribution is based on your age and other factors.
The third restriction is that you must pay taxes on the money that you withdraw from the account. When you retire, you will likely be in a lower tax bracket than you are now, so this may not be a big deal. However, it is something to keep in mind.
Vesting in a 401k can be a great way to save for retirement. It gives you control over the account and allows you to grow your savings tax-free. However, there are some restrictions on how you can use the account and how much you can withdraw from it each year.
When Can You Withdraw Money From Amazon's 401k Without Penalty?
If you leave Amazon before you're vested, you'll have to pay back all of the company match money that Amazon deposited into your 401(k). The vesting schedule is as follows:
– 1 year of service: 20% vested
– 2 years of service: 40% vested
– 3 years of service: 60% vested
– 4 years of service: 80% vested
– 5 years of service or more: 100% vested
When Can You Distribute Money From Your Amazon 401k?
If you leave Amazon, you can withdraw your money from your 401k at any time. However, if you are still employed by Amazon, you must wait until you are age 59 1/2 to withdraw funds without penalty.
Conclusion
Overall, Amazon's 401k is a great way for employees to save for retirement with generous employer matching and overall fees among the lowest in the industry. With its vast selection of investments and broad array of options, it provides an excellent opportunity to start or boost your retirement savings. The team at Progress Wealth Management is available to answer any questions you may have about investing in Amazon's 401K or other retirement investment options. Start planning now so that you can enjoy the financial freedom in retirement that you deserve!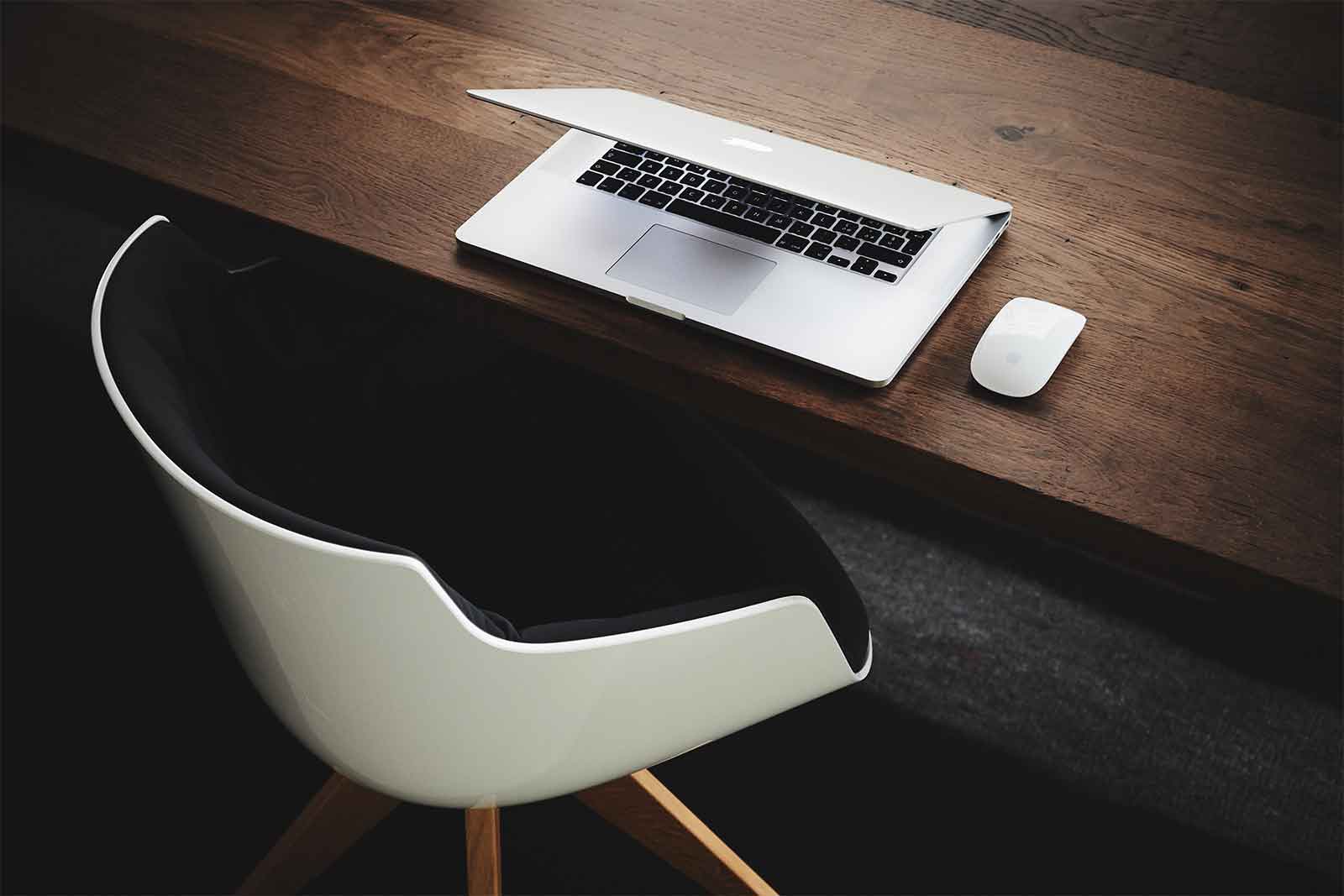 Make more thoughtful decisions in your 401k with expert help from Progress Wealth Management