Introduction
Stripe is a global technology company that has revolutionized the world of online payments. With its robust and secure platform, Stripe enables businesses of every size, from new startups to public companies, to accept payments and manage their transactions seamlessly. However, Stripe's success is not solely attributed to its cutting-edge software. The company recognizes the significance of its employees and strives to create a work environment that fosters growth, satisfaction, and employee well-being.
In today's competitive job market, offering comprehensive employee benefits has become a key factor in attracting and retaining top talent. In this article, we will delve into the various employee benefits provided by Stripe and explore how they contribute to the company's success and the satisfaction of its team members. Let's explore the world of Stripe employee benefits and discover why working at Stripe is not just about doing great work but also about being part of a company that truly cares about its employees.
Key Terms:
Stripe as a global technology company
Employee benefits in attracting and retaining talent
Stripe's comprehensive employee benefits
Good company culture and employee satisfaction
Stripe Employee Benefits
When it comes to taking care of their employees, Stripe goes above and beyond by offering a comprehensive benefits package. Understanding the diverse needs of their team, Stripe ensures that their benefits cater to a wide range of areas, including healthcare, well-being, and professional development. Let's take a closer look at some of the key components of Stripe's comprehensive benefits package:
Health insurance plans and coverage options: Stripe provides its employees with access to high-quality health insurance plans. These plans offer a range of coverage options, ensuring that employees have access to the medical care they need without financial burdens.
Mental wellness programs and access to licensed therapists: Stripe recognizes the importance of mental well-being and offers robust mental wellness programs to support their employees. These programs include access to licensed therapists, counseling services, and resources to promote overall mental wellness.
Parental leave and caregiving benefits: Stripe understands the significance of supporting employees during important life events. They offer generous parental leave policies for both mothers and fathers, allowing them to bond with their newborns and adapt to the new responsibilities of parenthood. Additionally, caregiving benefits are provided to assist employees in caring for their dependents or elderly family members.
Flexible spending accounts for healthcare expenses: To ease the financial burden of healthcare expenses, Stripe offers flexible spending accounts (FSAs). These accounts allow employees to set aside pre-tax dollars to pay for eligible healthcare expenses such as medical bills, prescription medications, and dental care.
Voluntary life and disability insurance options: Stripe acknowledges the importance of financial protection for employees and their families. To address this need, they provide voluntary life and disability insurance options. These options allow employees to choose coverage that suits their individual circumstances, providing them with peace of mind and financial security.
Vision insurance coverage: Stripe's commitment to employee well-being extends to their vision health. They offer vision insurance coverage, enabling employees to access routine eye examinations, eyeglasses, contact lenses, and other vision-related services.
Tuition reimbursement for continued education: Stripe encourages continuous learning and professional development among its employees. As part of their benefits package, they offer tuition reimbursement programs. This allows employees to pursue further education and acquire new skills that benefit both their personal growth and their contributions to the company.
Financial Incentives
Stock options and equity incentives
Stripe recognizes the importance of aligning employee interests with the company's success. As part of their compensation package, Stripe offers stock options and equity incentives to their employees, particularly software engineers and key team members. These equity incentives provide employees with the opportunity to own a stake in the company and benefit from its growth and success.
The impact of equity incentive programs on employee satisfaction
Equity incentive programs have a profound impact on employee satisfaction at Stripe. By offering stock options, Stripe ensures that employees have a direct stake in the company's performance and growth. This sense of ownership not only motivates employees to contribute their best work but also creates a strong sense of loyalty and commitment to the company's long-term success. When employees see their efforts translate into financial rewards through the appreciation of stock options, it enhances their job satisfaction and fosters a greater sense of engagement.
Benefits for former employees and the importance of retention
Stripe's commitment to its employees extends beyond their tenure with the company. Even after employees leave, they continue to benefit from their equity incentives, which can provide ongoing financial rewards based on the company's performance. This approach not only incentivizes former employees to remain engaged with the company's success but also enhances retention rates as employees recognize the long-term value of their equity holdings.
Retaining talented individuals is crucial for any organization, and Stripe understands this well. By providing ongoing benefits to former employees, Stripe reinforces its reputation as a company that values its team members, even beyond their active employment. This approach not only strengthens the company's relationships with former employees but also encourages them to become brand advocates, promoting Stripe's positive work culture and opportunities to new talents in the industry.
Work-Life Balance
Stripe recognizes the changing landscape of work and the importance of flexibility. They offer flexible work arrangements, particularly for remote employees. This flexibility allows individuals to have more control over their work schedules, enabling them to find a better balance between their personal and professional lives. Remote employees at Stripe have the freedom to work from anywhere, giving them the ultimate flexibility to create an environment that suits their needs.
Stripe understands that employees come from diverse backgrounds and have different commuting needs. To support their workforce, Stripe provides commuter benefits. These benefits help employees cover the costs associated with commuting to work, whether it's public transportation, ride-sharing services, or parking expenses. By offering these benefits, Stripe demonstrates its commitment to meeting the unique needs of its employees and promoting a diverse and inclusive work environment.
Recognizing the importance of family and the need for work-life integration, Stripe offers generous parental leave and caregiving benefits. New parents, regardless of gender, are provided with ample time off to bond with their newborns and adjust to their new roles as parents. Additionally, caregiving benefits are available to support employees who have responsibilities for caring for their dependents or elderly family members. These benefits ensure that employees can fulfill their family obligations without compromising their professional growth and success.
Stripe values the well-being of its employees and understands the importance of mental wellness. They provide comprehensive mental wellness programs and resources to support their employees' mental health. This includes access to licensed therapists, counseling services, and other mental health resources. By prioritizing mental wellness, Stripe creates an environment where employees can thrive, maintain a healthy work-life balance, and bring their best selves to work every day.
Career Development and Growth
Stripe believes in empowering its employees and providing them with opportunities for continuous learning and professional growth. They offer a range of education programs that enable employees to expand their knowledge and acquire new skills relevant to their roles and the ever-evolving technology industry. These programs may include workshops, training sessions, conferences, and online courses. By investing in employee development, Stripe not only enhances individual skills but also strengthens the overall capabilities of their workforce.
At Stripe, performance management is a key component of fostering growth and advancement. The company has a structured performance evaluation process that allows employees to receive feedback on their work and set goals for improvement. High-performing individuals are recognized and rewarded for their contributions, which can include promotions, salary increases, and additional responsibilities. This performance-driven culture motivates employees to strive for excellence and provides clear pathways for advancement within the company.
Stripe is committed to supporting employees' long-term career goals and providing opportunities for growth. The company offers various career paths and encourages employees to explore different roles and functions within the organization. With the diverse range of teams and projects at Stripe, employees have the chance to broaden their skill sets and take on new challenges. This not only fosters personal and professional growth but also helps Stripe retain top talent by providing exciting and fulfilling career opportunities.
Company Culture and Employee Satisfaction
Stripe has cultivated a positive work environment that values collaboration and teamwork. They foster a culture where employees feel supported and empowered to share ideas, collaborate on projects, and work together towards common goals. This emphasis on teamwork not only enhances productivity but also creates a sense of camaraderie and belonging among employees, leading to higher levels of job satisfaction and overall employee happiness.
The leadership of CEO Patrick Collison plays a significant role in fostering employee satisfaction at Stripe. Collison's visionary leadership and dedication to creating a positive work environment have earned him the trust and respect of employees. His transparent communication, accessibility, and commitment to employee well-being have a direct impact on employee satisfaction and morale. Collison's leadership sets the tone for the company culture, emphasizing the importance of valuing employees and creating an environment where everyone can thrive.
Employee benefits play a vital role in maintaining a good company culture at Stripe. By providing comprehensive and competitive benefits, Stripe demonstrates its commitment to the well-being and satisfaction of its employees. This investment in employee benefits not only attracts top talent but also contributes to the overall happiness and motivation of the workforce. When employees feel valued and supported through benefits such as healthcare coverage, flexible work arrangements, and career development opportunities, it fosters a positive company culture that promotes employee engagement and loyalty.
Final Thoughts
Stripe's commitment to its employees is evident through its comprehensive employee benefits package. The company understands that attracting and retaining top talent is crucial in the highly competitive tech industry. By offering a wide range of benefits, including health insurance, parental leave, career development programs, and flexible work arrangements, Stripe creates an environment where employees can thrive both personally and professionally.
The role of employee benefits in driving employee satisfaction cannot be understated. Stripe's comprehensive benefits contribute to the satisfaction of its employees, enabling them to focus on their work and deliver great results. Furthermore, satisfied employees directly impact customer satisfaction, as they are more motivated and engaged in providing excellent service and support.
As a global technology company, Stripe recognizes that investing in employee benefits is not just a perk but a strategic imperative. Their commitment to creating a positive work environment, fostering career growth, and prioritizing employee well-being sets them apart as a company that truly cares about the success and happiness of its team members.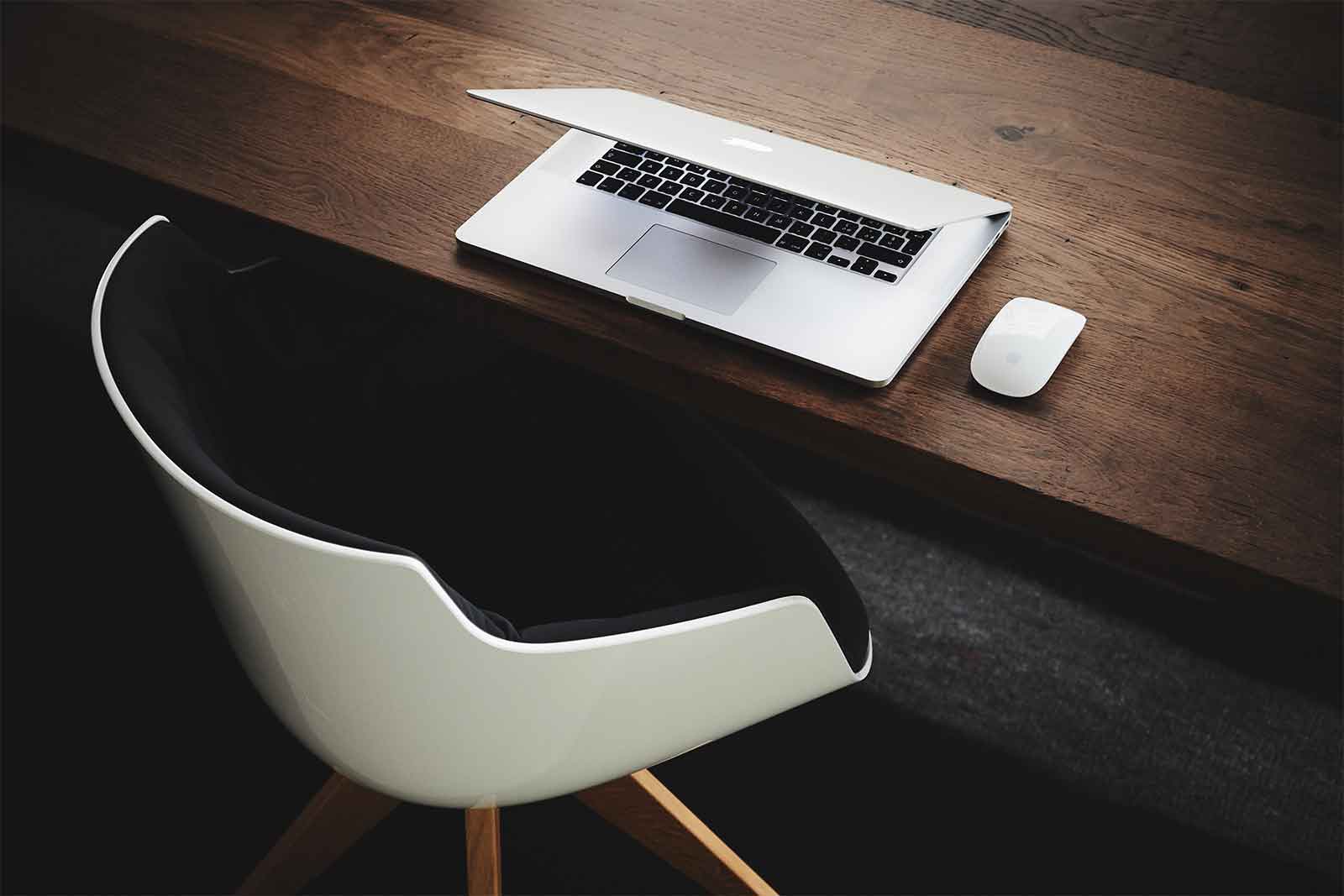 Stripe Employee Benefits, Get More Information From Progress Wealth Management.