Introduction
In today's competitive job market, companies are constantly striving to stand out and attract the top talent in their industry. One such company that has recognized the significance of offering comprehensive employee benefits is Snapchat. As a leading social media platform, Snapchat has not only revolutionized the way we communicate and share moments, but it has also prioritized the well-being and satisfaction of its employees. In this article, we will delve into the remarkable employee benefits provided by Snapchat and explore how these offerings play a pivotal role in attracting and retaining top-notch talent.
Insurance, Health, & Wellness Benefits
Securing Your Well-being with Unparalleled Coverage
Snapchat understands that the well-being of its employees extends far beyond the workplace. That's why they have gone above and beyond to provide comprehensive insurance and wellness benefits, ensuring that their team members have the support they need to lead healthy and fulfilling lives. Let's explore the extraordinary range of insurance, health, and wellness benefits offered by Snapchat:
Health Insurance: Prioritizing Your Physical Health
Snapchat offers a range of health insurance options to cater to the diverse needs of its employees. Whether it's the Anthem PPO 500, PPO 150, HSA 2800, or Kaiser HMO (available in California), employees can choose a plan that aligns with their personal preferences and healthcare requirements. With these robust health insurance options, Snapchat employees can enjoy peace of mind, knowing that their medical expenses are covered.
Life Insurance: Safeguarding Your Loved Ones' Future
Snapchat takes employee welfare seriously, extending their commitment beyond the present. In the event of unforeseen circumstances, such as loss of life or accidental death, Snapchat offers comprehensive life insurance coverage. Basic life insurance, paid entirely by the company, provides a payout of up to 2 times the employee's base salary, with a maximum limit of $1 million. Additionally, employees have the opportunity to enhance their coverage by opting for supplemental life insurance, ensuring their loved ones are financially protected during challenging times.
Maternity and Paternity Leave: Supporting the Journey into Parenthood
Snapchat recognizes the importance of fostering a family-friendly work environment. With an exceptional 28 weeks of paid maternity leave, new mothers can embrace the transformative experience of motherhood without compromising their careers. Similarly, new fathers are empowered to play an active role in their child's early development with an impressive 16 weeks of paid paternity leave. These generous policies enable employees to prioritize their growing families while maintaining a fulfilling professional life.
Sick Time: Putting Your Health First
At Snapchat, they firmly believe that employees should never have to choose between their health and work obligations. With their unlimited sick time policy, employees can focus on their well-being without the added stress of worrying about taking time off. This flexibility ensures that employees have the freedom to prioritize their health and recovery when needed, fostering a supportive and caring work environment.
Dental Insurance: Preserving Your Dental Health
Snapchat goes the extra mile to promote comprehensive healthcare, including dental coverage. Through their dental insurance options, employees gain access to a network of dental providers, allowing them to maintain optimal oral health. From routine check-ups to more extensive procedures, Snapchat ensures that its employees can maintain a bright and healthy smile.
Snapchat's commitment to insurance, health, and wellness benefits is a testament to their dedication to employee well-being. By providing robust coverage and support, they empower their workforce to lead balanced, healthy, and fulfilling lives inside and outside the office. Snapchat truly understands that a happy and healthy employee is the foundation of a thriving and successful organization.
On-Site Facilities and Wellness Programs
Creating a Supportive and Inclusive Workplace Environment
Snapchat not only prioritizes the physical and financial well-being of its employees but also places a strong emphasis on fostering a supportive and inclusive work environment. By providing exceptional on-site facilities and wellness programs, Snapchat ensures that its employees have access to resources that promote their overall wellness and contribute to a positive work-life balance. Let's explore some of the remarkable offerings available to Snapchat employees:
Gender Neutral Bathrooms: Embracing Inclusivity
Snapchat recognizes the importance of creating an inclusive and welcoming environment for all employees. As part of their commitment to diversity and inclusivity, they have implemented gender-neutral bathrooms within their workplace. These facilities ensure that individuals of all gender identities feel comfortable and respected, fostering a workplace culture that celebrates diversity and supports equality.
On-Site Mother's Room: Nurturing Working Parents
Understanding the unique needs of working parents, Snapchat provides a dedicated on-site mother's room. This private and comfortable space allows new mothers to attend to their breastfeeding or pumping needs while at work. By offering this facility, Snapchat demonstrates its commitment to supporting the needs of working parents and ensuring a smooth transition back to work after maternity leave.
On-Site Fitness Classes: Energizing Body and Mind
Snapchat goes the extra mile to promote employee wellness by offering on-site fitness classes. These invigorating and professionally led classes provide employees with the opportunity to engage in physical activity during the workday, helping them stay active, reduce stress, and enhance overall well-being. Whether it's yoga, pilates, or high-intensity interval training, employees can participate in a variety of classes designed to accommodate different fitness levels and preferences.
Snapchat's commitment to on-site facilities and wellness programs showcases their dedication to creating a supportive and inclusive work environment. By providing gender-neutral bathrooms, on-site mother's rooms, and fitness classes, they actively nurture employee well-being, recognizing that physical and emotional wellness are crucial components of a thriving workplace.
Financial & Retirement Benefits
Securing Your Financial Future with Unmatched Support
Snapchat understands the importance of financial stability and long-term planning for its employees. To empower them on their journey toward a secure future, Snapchat offers an impressive array of financial and retirement benefits. These benefits not only demonstrate Snapchat's commitment to its employees' financial well-being but also provide them with valuable tools to achieve their long-term financial goals. Let's explore the remarkable financial and retirement benefits available at Snapchat:
401k: Building a Strong Financial Foundation
Snapchat offers its employees a 401k retirement plan, a cornerstone of long-term financial planning. With this benefit, employees can contribute a portion of their salary toward their retirement savings on a pre-tax basis. To further encourage employees to save for their future, Snapchat makes an annual contribution of $6,000 to their 401k accounts. This generous contribution not only accelerates employees' retirement savings but also demonstrates Snapchat's commitment to their financial well-being.
Employer Match: Amplifying Your Savings Potential
In addition to the annual contribution to the 401k plan, Snapchat goes above and beyond by offering an employer match. Employees are eligible for a 100% match on the first 5% of their base salary that they contribute to the 401k. This means that for every dollar an employee contributes, Snapchat matches it dollar for dollar, effectively doubling their savings and maximizing their retirement nest egg. The employer match program exemplifies Snapchat's dedication to empowering employees to build a strong financial foundation for the future.
Mega Backdoor Roth IRA: Expanding Your Savings Options
Snapchat recognizes the importance of providing employees with flexible and robust retirement savings options. That's why they offer the Mega Backdoor Roth IRA, a unique benefit that allows employees to contribute additional after-tax funds to their retirement savings. This powerful tool provides an opportunity for employees to maximize their retirement savings potential beyond the traditional limits, enabling them to enjoy tax-free growth and withdrawals during retirement.
Roth 401k: Tax-Advantaged Retirement Savings
Snapchat offers employees the option to contribute to a Roth 401k, a retirement savings plan that provides tax advantages. With a Roth 401k, employees make after-tax contributions, and their savings grow tax-free. When they reach retirement age, withdrawals from the Roth 401k are tax-free as well. This option allows employees to strategically plan their retirement savings and optimize their tax situation during their working years and beyond.
Snapchat's commitment to providing exceptional financial and retirement benefits demonstrates their dedication to their employees' long-term financial well-being. By offering a generous annual contribution, an employer match, the Mega Backdoor Roth IRA, and the Roth 401k option, Snapchat equips its employees with valuable tools and resources to build a strong financial foundation and confidently plan for their future.
Additional Benefits
Enhancing Your Lifestyle and Supporting Your Personal Needs
At Snapchat, employee benefits extend beyond the essentials, providing a comprehensive suite of additional perks that go above and beyond the norm. These benefits are designed to enrich the lives of employees both inside and outside of the workplace. Let's explore the exceptional additional benefits offered by Snapchat:
Gym Discount: Amplifying Your Fitness Journey
Snapchat recognizes the importance of maintaining a healthy and active lifestyle. To support employees in their fitness endeavors, Snapchat provides a remarkable gym discount program. Employees can enjoy a complimentary Super Sport membership at 24-hour fitness, giving them access to state-of-the-art facilities and a wide range of fitness classes. Additionally, employees can benefit from a monthly discount of $36.99 on Equinox memberships, enabling them to choose the fitness option that best suits their preferences and goals.
Free Drinks and Snacks: Fueling Your Productivity
Snapchat believes that a well-nourished employee is a productive employee. That's why they offer free drinks and snacks to their workforce. With an estimated value of $365 per year for free drinks and $730 per year for free snacks, employees can enjoy a wide selection of refreshing beverages and delicious snacks, helping them stay energized and focused throughout the day.
Health Savings Account (HSA): Empowering Your Healthcare Savings
Snapchat demonstrates its commitment to employee well-being by providing a Health Savings Account (HSA). This valuable benefit includes an employer contribution of $1,100, allowing employees to set aside pre-tax funds to cover qualified medical expenses. The HSA empowers employees to take control of their healthcare finances, providing a flexible and tax-advantaged way to save for future medical needs.
PTO (Vacation/Personal Days): Embracing Work-Life Balance
Snapchat understands the importance of taking time to recharge and rejuvenate. To support a healthy work-life balance, Snapchat offers unlimited paid time off (PTO) for vacation and personal days. This policy enables employees to take the time they need to relax, spend quality time with loved ones, or pursue personal interests, ensuring that they return to work feeling refreshed and motivated.
Pet Insurance: Caring for Your Furry Friends
Snapchat values the importance of pets in the lives of its employees. To assist with the financial aspects of pet care, Snapchat offers pet insurance. This benefit provides coverage for various veterinary expenses, ensuring that employees can provide the best possible care for their beloved furry companions.
Vision Insurance: Preserving Your Visual Well-being
Snapchat understands the significance of maintaining healthy vision. To support employees' eye care needs, they provide comprehensive vision insurance. This benefit includes coverage for regular eye exams, eyeglasses, contact lenses, and other vision-related expenses, promoting good eye health and ensuring clear vision for optimal performance.
Adoption Assistance: Supporting Growing Families
Snapchat celebrates the journey of adoption by offering adoption assistance to employees. This benefit provides financial support and resources to employees who are navigating the adoption process, making it more accessible and easing the financial burden associated with adoption.
Immigration Assistance: Guiding You Through the Process
Snapchat recognizes the value of a diverse workforce and understands the complexities of immigration processes. To support employees who require immigration assistance, Snapchat provides valuable resources and guidance. This benefit ensures that employees have access to the necessary support to navigate immigration procedures effectively.
Phone Bill Reimbursement: Staying Connected, On and Off the Clock
Snapchat acknowledges the importance of staying connected in today's digital world. To assist with the cost of communication, Snapchat offers phone bill reimbursement. With a generous reimbursement of $840 per year, employees can offset a portion of their monthly phone expenses, allowing them to stay connected with friends, family, and colleagues without the added financial burden.
Final Thoughts
Snapchat stands out as an employer that understands the true value of its employees. By providing a comprehensive range of benefits, Snapchat creates an environment where employees can thrive, grow, and achieve their full potential. Whether it's through robust insurance coverage, generous time-off policies, or additional perks that enhance their lifestyle, Snapchat demonstrates its dedication to investing in the success and well-being of its workforce.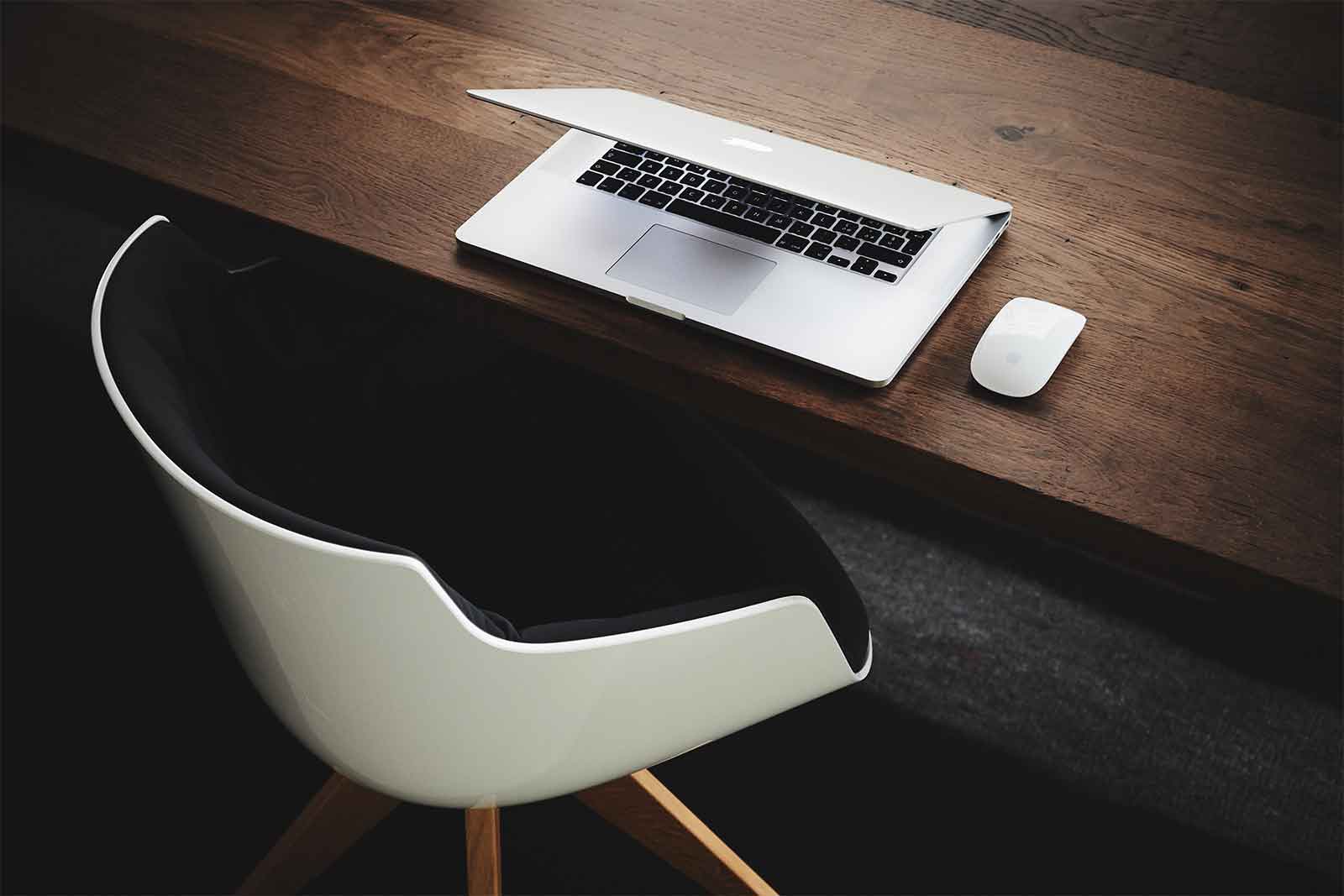 Snapchat Employee Benefits, Get More Information From Progress Wealth Management.