Introduction
Employee Stock Purchase Plans (ESPPs) are a powerful tool that many companies offer to their employees, providing them with an opportunity to become shareholders and potentially reap the rewards of their company's success. By participating in an ESPP, employees can purchase company stock at a discounted price, often through payroll deductions. This article aims to provide a comprehensive understanding of ESPPs, their benefits, taxation implications, investment potential, and considerations for participation.
In the fast-paced world of finance, it's crucial to stay informed and make sound decisions regarding your financial future. ESPPs have gained popularity as a valuable employee benefit, and understanding how they work can help you navigate the complexities of these programs. Let's dive deeper into the details of ESPPs and explore why they may be a worthy addition to your financial strategy.
What is an ESPP Plan?
Employee Stock Purchase Plans (ESPPs) are company-sponsored programs that allow employees to purchase company stock at a discounted price. These plans serve two primary purposes: to incentivize employees by giving them a stake in the company's success and to promote long-term employee retention.
Here's how an ESPP typically works:
Enrollment:
Eligibility: Companies often set certain eligibility criteria, such as a minimum length of employment or a specific job role, for employees to participate in an ESPP.
Enrollment period: Employees typically have a designated window during which they can enroll in the ESPP.
Contribution:
Payroll deductions: Once enrolled, employees can elect to contribute a portion of their pre-tax or post-tax salary to the ESPP. The contributions are deducted from their paychecks over a specific period, usually ranging from three to twenty-four months.
Contribution limits: There is usually a maximum percentage of salary that an employee can contribute to the ESPP.
Purchase Period:
Accumulation period: During the accumulation period, the contributions from employees accumulate in a designated account.
Purchase period: At the end of the accumulation period, there is a purchase period during which employees can use the accumulated funds to buy company stock at a predetermined price, often at a discount from the market price.
Discounted price: The discounted price is typically a percentage below the market price, making the purchase of company stock more affordable for employees.
Understanding the Benefits
Participating in an Employee Stock Purchase Plan (ESPP) offers a range of enticing benefits for employees. Let's explore some of these advantages:
Discounted stock purchase price:
One of the most significant advantages of an ESPP is the opportunity to purchase company stock at a discounted price. This discount is typically offered as a percentage off the market price, making it an attractive proposition for employees seeking to invest in their company.
The discounted price allows employees to acquire company stock at a more affordable rate, potentially enabling them to build a significant investment portfolio over time.
Long-term investment potential:
ESPPs provide employees with a pathway to long-term investment growth. By participating in the plan, employees have the potential to accumulate company stock over the accumulation period and benefit from potential stock price appreciation.
Over time, as the company's value increases, employees can potentially realize substantial gains on their investment, contributing to their overall financial well-being and long-term financial goals.
Aligning interests with the company's success:
ESPPs foster a sense of ownership and alignment of interests between employees and the company. By becoming shareholders, employees have a vested interest in the company's success and profitability.
This alignment can enhance employee motivation and engagement, as employees directly benefit from the company's performance. As the company prospers, so do the employees who participate in the ESPP.
Tax Considerations
When participating in an Employee Stock Purchase Plan (ESPP), it's essential to understand the tax implications associated with the plan. Here are some key tax considerations to keep in mind:
Pre-tax or post-tax contributions:
ESPPs offer the flexibility of choosing between pre-tax or post-tax contributions. Pre-tax contributions are deducted from your salary before taxes are calculated, reducing your taxable income. On the other hand, post-tax contributions are made with after-tax dollars.
The choice between pre-tax and post-tax contributions depends on your individual financial circumstances and tax strategy. Consult with a tax professional to determine the most advantageous approach for you.
Qualified vs. non-qualified ESPPs and their tax implications:
ESPPs can be categorized as either qualified or non-qualified plans, depending on whether they meet specific IRS requirements.
Qualified ESPPs offer potential tax advantages. If you hold the purchased stock for at least two years from the start of the offering period and at least one year from the purchase date, the gains may qualify for long-term capital gains tax treatment.
Non-qualified ESPPs do not meet the necessary requirements for preferential tax treatment. In such cases, the discount received on the stock purchase is typically subject to ordinary income tax at the time of purchase.
Holding periods and capital gains tax:
The length of time you hold the purchased stock can impact the tax treatment of any gains realized when selling the stock. If you sell the stock before meeting the specified holding periods, any gains may be subject to short-term capital gains tax, which is typically taxed at higher rates than long-term capital gains.
Understanding the holding periods and their implications is crucial for tax planning. Consider your investment goals and consult with a tax advisor to develop a strategy that aligns with your financial objectives.
Evaluating the Investment Potential
When considering participation in an Employee Stock Purchase Plan (ESPP), it's crucial to assess the investment potential of the program. Here are key factors to consider:
ESPPs as a part of a diversified investment strategy:
ESPPs can be a valuable component of a diversified investment strategy. Diversification involves spreading your investments across different asset classes to mitigate risk and potentially enhance returns.
By participating in an ESPP, you have the opportunity to invest in company stock, which can provide both financial benefits and a sense of ownership. However, it's important to consider diversifying your portfolio beyond the ESPP to reduce concentration risk.
Historical performance of company stocks and market conditions:
Evaluate the historical performance of the company's stock to gauge its investment potential. Analyze factors such as stock price trends, dividend history, and overall financial stability.
Consider market conditions and industry trends that may impact the company's stock performance. Understanding the broader economic landscape can help you make informed decisions about participating in the ESPP.
Assessing risk factors and potential rewards:
Like any investment, ESPPs come with risks. Assess the risk factors associated with the company's stock, such as market volatility, industry competition, and potential regulatory challenges.
Consider the potential rewards of participating in the ESPP, such as the discounted stock purchase price and the possibility of capital appreciation.
Conduct a thorough risk-reward analysis, taking into account your financial goals, risk tolerance, and the overall health and growth prospects of the company.
The Risk of Losing Money
Participating in an Employee Stock Purchase Plan (ESPP) comes with certain risks that should be carefully considered. Here are key factors related to the risk of losing money:
Understanding market volatility and stock price fluctuations:
Stock markets are subject to volatility, with prices fluctuating based on various factors such as economic conditions, industry performance, and investor sentiment.
It's important to understand that the stock price of the company in which you are investing through the ESPP can experience both positive and negative fluctuations. Market volatility can lead to short-term declines in stock value, potentially resulting in a loss on your investment.
Possibility of stock value depreciation:
There is always a risk that the value of the stock you purchase through the ESPP may decrease over time. Various factors, such as poor company performance, increased competition, or adverse market conditions, can contribute to stock depreciation.
It's crucial to evaluate the company's financial health, growth prospects, and competitive position to assess the likelihood of stock value depreciation.
Mitigating risk through diversification:
Diversification is a risk management strategy that involves spreading investments across different asset classes, sectors, or companies.
By diversifying your investment portfolio beyond the ESPP, you can reduce the impact of potential losses from a single stock. This approach helps cushion the impact of poor performance in one investment by potentially benefiting from the performance of other investments.
Factors to Consider in Participation
When deciding whether to participate in an ESPP, several factors should be taken into account:
Financial goals and investment horizon:
Consider your financial goals, such as saving for retirement, purchasing a home, or funding education. Determine how participating in the ESPP aligns with these goals and the timeframe in which you plan to achieve them.
Evaluate your investment horizon, whether you have a long-term or short-term investment outlook, as this will influence your decision on participating in the ESPP.
Personal risk tolerance:
Assess your risk tolerance, which reflects your comfort level with potential investment losses. Understand that participating in the ESPP exposes you to the risks associated with owning company stock.
If you have a low risk tolerance, you may prefer a more conservative investment approach, whereas a higher risk tolerance may lead you to accept the potential volatility and higher risk associated with stock ownership.
Evaluating the company's financial health and growth prospects:
Conduct a thorough evaluation of the company's financial health, including factors such as revenue growth, profitability, debt levels, and competitive positioning.
Assess the company's growth prospects by analyzing industry trends, market share, innovation, and management strategies. A company with strong financials and promising growth prospects may indicate a higher potential for investment returns.
How Much Should I Contribute?
Determining the appropriate contribution amount to an Employee Stock Purchase Plan (ESPP) requires careful consideration of your financial situation and goals. Here are key factors to keep in mind:
Calculating affordable contribution amounts:
Evaluate your monthly budget and cash flow to determine how much you can comfortably contribute to the ESPP without compromising your financial stability.
Consider your essential expenses, such as housing, utilities, and debt payments, and ensure that contributing to the ESPP does not strain your ability to meet these obligations.
Maximizing benefits without overexposing finances:
While it can be tempting to contribute the maximum allowed by the ESPP, it's important to strike a balance between maximizing benefits and avoiding overexposure to a single investment.
Assess the proportion of your overall investment portfolio that will be allocated to company stock through the ESPP. Diversifying your investments beyond the ESPP can help reduce risk.
Considering other financial obligations and investment opportunities:
Take into account any other financial obligations you have, such as saving for retirement, paying off debt, or funding other investment accounts.
Evaluate alternative investment opportunities that may provide diversification and potentially higher returns. Consider factors such as risk, liquidity, and potential growth when assessing these alternatives.
Decision-Making Process
Weighing the benefits, risks, and personal circumstances:
Weigh the benefits of participating in the ESPP, such as the discounted stock purchase price and potential long-term growth, against the risks associated with owning company stock.
Consider your risk tolerance, investment objectives, and time horizon. Reflect on your personal circumstances and how the ESPP aligns with your overall financial goals.
Seeking professional financial advice, if necessary:
If you are unsure about the appropriate contribution amount or need guidance on integrating the ESPP into your overall financial strategy, consider consulting a financial advisor.
A financial professional can provide personalized advice based on your unique circumstances, helping you make informed decisions.
Final Thoughts
Participating in an ESPP can be a valuable opportunity to invest in your company and potentially benefit from its success. To determine the appropriate contribution amount, carefully evaluate your financial situation, goals, and risk tolerance. Consider other financial obligations and investment opportunities to ensure a well-rounded financial plan. Ultimately, it's essential to make informed decisions that align with your personal circumstances and aspirations.
By evaluating the key factors discussed in this article, you can confidently determine the optimal contribution amount to your ESPP and take proactive steps toward achieving your financial objectives.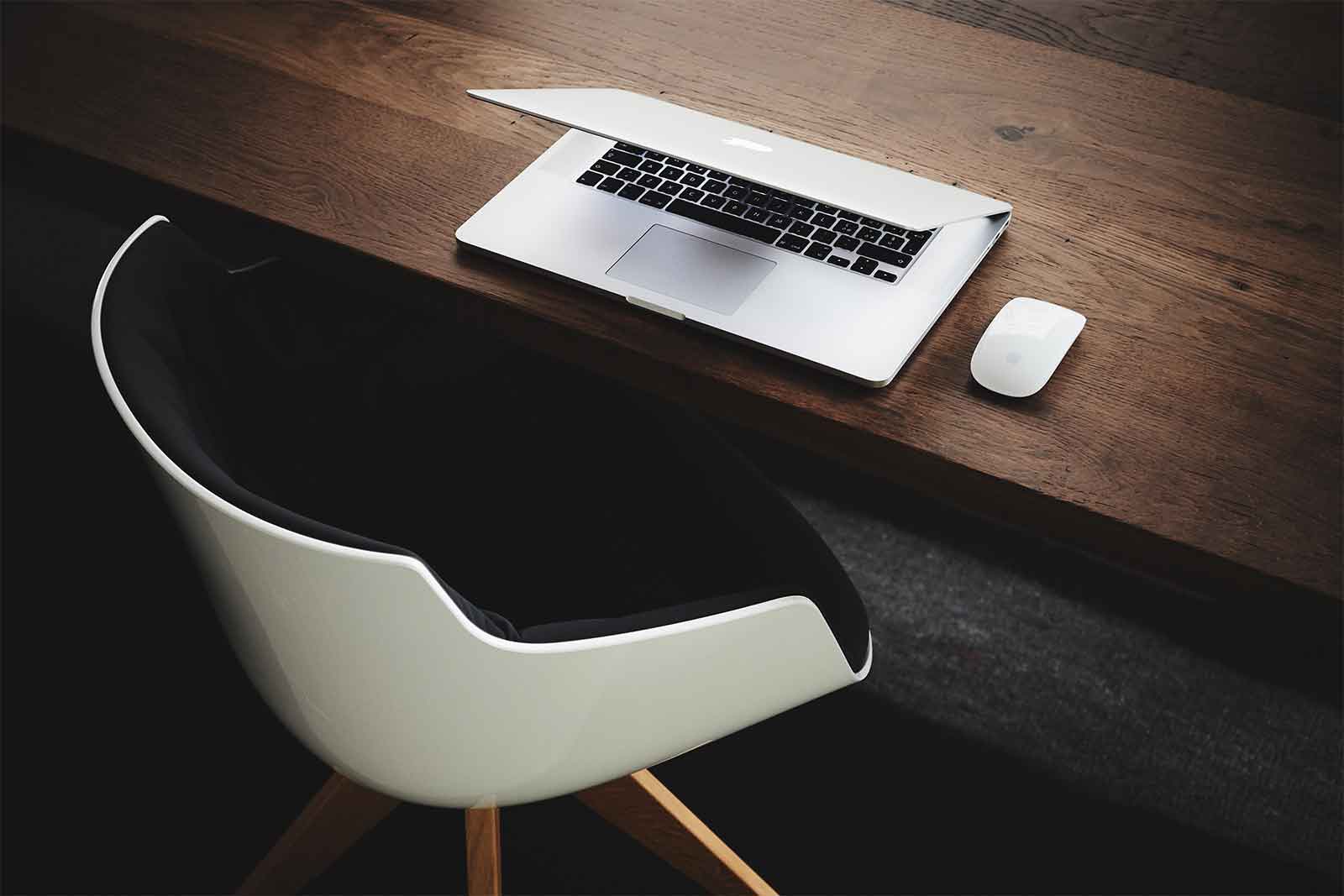 Should I Participate in My Company's Employee Stock Purchase Plan?, Get More Information From Progress Wealth Management.