Progress Wealth Management. A better choice to help you plan for your retirement.
Retirement Planning – Why It's So Important To Get Right
While to some, planning for retirement may seem simple and easy, however, it's arguably the most important strategies you'll ever have to develop throughout your whole life. If you do it well, not only will you have a higher likelihood of being able to afford to enjoy your golden years but you're also less likely to be a burden on your loved ones once you get well into retirement and you need more help.
If you fail to plan for this big of transition in life, your whole strategy to not be a burden on your family is likely based on a hope and a dream and in our opinion, that's not good enough.
Since building a plan for retirement is as complicated as it can be, it's unsurprising that many people recognize that they're probably not qualified to do it on their own and as a result, seek out professional help.
The hard part is, if you google, "how to plan for retirement" you'll probably get over 30,000 results trying to sell you insurance or get you to take their stocks picks but in our opinion, retirement planning has a lot more to it than what stocks to buy and insurance policies.

It may surprise you but how you manage your money in retirement impacts everything including Medicare, social security, taxes, risk management and so many more things. Retirement planning is, at it's core, more like conducting a symphony than it is playing a guitar solo. Everything has to be in harmony for it to be done perfectly.
At Progress Wealth Management, we believe a prudent retirement plan shouldn't be based purely on how much you have saved and your planned expenses, but rather who you are, what changes to your life that you live today do you really want to experience as a retiree, and how much risk your retirement plan can truly tolerate.
That's why we ask our clients to answer the following questions before creating their retirement plan:
What are your planned expenses, how much social security are you expecting and how much have you saved?

These are all typical questions you might expect from a financial planner and with good reason; we can't help you plan for your retirement without them. You should expect to have to estimate your monthly expenses as one of your first steps in working with us in addition to providing us with statements from social security and your investment accounts.
What are your goals for retirement?

This may seem generic but it's an important questions. Some people say "Have fun, live the same life and not work." and that's perfectly fine.

Other people have complicated goals like

"I'd like to leave a million dollars for my child whom has major medical bills."
"I'd like to be philanthropic throughout my retirement and give $X to my religious organization."
"I'd like to travel the world and expect to spend over $100,000 per year on travel."

Whatever your goals may be, we'd like to help.
What changes to your life do you want to experience once you retire?

Some people answer "none at all" and others plan on worldwide travel, seeing more of their children and grandchildren, buying an RV or getting involved in their community.

Whatever your goals may be, we'd like to help.

We can help you plan for the perfect retirement so you have confidence that you can live the life you want without having to worry about running out of money.
---
Questions we often get from our prospective and current clients:
How do we make sure that our client's aren't too risky or too conservative?

Needless to say, you'll probably need at least a little exposure to the stock market but we don't want to push you to invest more of your savings into it without a clear idea of what you're comfortable with. It's likely we'll have you complete a risk tolerance questionnaire. You can find our questionnaire here.
How long will you plan to make our assets last?

Life expectancy is a tough question to answer. If we all knew it, it'd be a lot easier to plan and asking you this question isn't done with the expectation that you'll know, specifically when your life will be over. We'll help you estimate how long you should plan.

The hard part is, it's important to at least forecast it because your time horizon plays a role in your investment strategy and how we figure out the appropriate level of risk for your portfolio.

If there's a chance that you'll live an extra long life, it's important to plan for it just in case or else you might run out of money when you're physically incapable of taking care of yourself.

The way we like to plan for how long you'll live is less-so forecasting your life expectancy and more-so asking "how long is it realistically possible you'll live?".

Not to dive headfirst into the weeds, however, what's included below is a chart that was created by the Human Mortality Database showing how long men and women lived in 1950 and 2015. As you can see, people are living longer lives and you may, too. It's important to plan for that. We'll help you understand what's realistically feasible and what you'd have to do if what we estimate is possible ends up being wrong and what you'd have to do as a result.
How will withdrawals, inflation and taxes impact how long my money will last?

As you can probably guess, not in a good way. Retirees who plan on making large purchases in the first 5 years of retirement are at a substantially higher risk of running out of money in their old age than those who hold off and live simply. This isn't to say that everyone should live on rice and beans in retirement but it's important to highlight that retirement planning shouldn't just be about affording not having to work but also about learning to change what makes us happy and fulfilled in life.

Retirement isn't necessarily the end of any story so much as the beginning of a new one that's defined more-so by exercise, love, joy and time with your loved ones. It's hard to fully embrace that fact for most people but it's important.

Progress Wealth Management will assist you in your retirement distribution plan to ensure you don't withdraw too much at any point in time and that your assets are managed with inflation and taxes in mind so you'll know you're giving yourself the best shot at being confident about your financial life as a retiree.

As you can see in the graph below, the cost of living has increased over 50% since the beginning of the year 2000. The red line represents home prices and the blue line represents the overall cost of living in urban areas precluding food and energy. It's a little shocking, right?

Why should this matter? If we stay on the same track, by the time your retirement is over, it's completely feasible that the cost of living will be double what it is when you first enter your retirement.

This fact isn't something any financial advisor should ignore.

This is why Progress Wealth Management firmly believes that the biggest risk to our client's financial futures isn't short-term volatility so much as just running out of money and also why we are opposed to most annuities, heavy bond allocations and bloated emergency accounts.
How should I manage my money so it'll outlast my life?

At Progress Wealth Management, we believe that the biggest risks to our client's retirement plans are:

Life Expectancy.
Healthcare costs.
Retirement Facility Costs.
Larger necessary spending than planned.
Higher inflation than what we all expect.

Not all of these problems are perfectly solvable, either but most of them are.

Healthcare costs

The most common questions we get are always on Medicare. It seems like a mystery for most retirees.

Click here for our guide to enrolling for Medicare

What makes Medicare so unaffordable? SO many things.

The Medicare Part B Donut Hole.
IIRMA – roughly 7% of retirees owe it and simple old Medicare can cost you over $500 a month EACH without proper planning. That's not even including the Supplement Plan you may need.

3. Drug costs are rising.

Medicare doesn't cover drugs nearly as well as most people think.

So, you might be thinking "that's all good and all. What should I do, now to fix that?"

The answer, to be clear is to plan for a more expensive retirement than you think you'll have and invest with it in mind.

Investment Strategy and Asset Allocation in Retirement Plans

Since we don't know what your future will hold for sure, lets invest with what it might hold.

In our experience, most retirees think they want an atrociously conservative retirement plan full of bonds, annuities and cash. While that might feel good, we have to look at the data to make sure you're making a good decision since your future depends on it.

Contrary to what you may have heard in the past, "stocks" shouldn't be seen as a bad word when talking about retirement planning if you have the right advisor. As you can see in the graph below, the portfolio with 80% stocks had the highest survivability meaning that in 68% of the forecasts, the retirees didn't run out of money after 40 years. It's also higher after 30 and even 20 years.

This isn't to say that everyone reading should sell all their bonds and invest in stocks. This is saying we all should be careful but not a single investor has ever lost money investing in a well diversified portfolio of stocks and bonds who had discipline. Discipline meaning that they didn't sell at inopportune times and, if they felt insecure, they contacted their advisor whom they trusted and asked the advisor "what should I do?". What's even more important is that you make sure your advisor's logic is rooted in empirical data and not in their pursuit of commission for an annuity sale.

Disclosures: The image included isn't a forecast of the future but the past oftentimes rhymes with what the future holds. Investors should carefully consider the investment objectives, risks, charges, and expenses of a fund before investing. These illustrations are based on a rolling historical time period analysis and do not account for the effect of taxes, nor do they represent the performance of any product in specific.

These illustrations use the historical returns from 1926 to 2012 of stocks (as represented by an S&P 500 composite), bonds (as represented by a 20-year long-term government bond (50%) and a 20-year corporate bond (50%)), and cash (U.S. 30-day T-bills) to determine how long a portfolio is likely to last given various withdrawal rates. A one-year rolling average is used to calculate performance of the 20-year bonds. Past performance is not a guarantee of future results. The S&P 500 Index is an unmanaged index of common stock performance. You cannot invest directly in an index.
---
Things we can help with that retirees appreciate.
Investment Management
Our portfolios are built on the core investment principles of global diversification, tax awareness, and cost sensitivity. Rooted in economic theory and implemented with state-of-the-art technology, our portfolios seek high returns while managing risk. With decades of experience, our investing team has responsibly managed billions of dollars and is committed to investment excellence and helping you reach your long term financial goals.
Tax Planning and Preparation
You'll work with one of Colorado's leading tax professionals who will help ensure your taxes are prepared properly, filed timely and ensure you're not missing any opportunities to lower your bill each year.
Estate Planning and Preparation
Progress Wealth Management isn't an attorney, however, as a business partner with Trust&wills.com, we pay for a basic estate plan to be put together for you and updated when necessary for our clients when a basic estate plan is appropriate. If it's inappropriate because your goals are more complex, we'll help you find the right attorney to draft the documents for you.
Retirement Income Planning
For our clients whom are retired, we give thought, time and care to their plan for generating income without sacrificing growth. We aim to create a plan to generate income in a tax-efficient and low risk way so they know that they can sleep well because they can feel confident that their plan will support them well into their later years.
Straight-forward, easy to understand pricing
As fee-only fiduciaries, we take pride in the fact that our clients don't feel like we're salesmen. The only way we're paid is by the fees we charge you (not commissions, kickbacks or or or) and the best part? Our fees are extremely easy to understand. Click here for our pricing.
Insurance Planning
Although no one at Progress Wealth Management, we still believe that it's a fundamental part of any well structured retirement plan. The partners we work with are non-commissioned, independent insurance agents and experts in their field. They have access to every insurance policy in the nation and can guarantee that you'll receive unbiased, expert advice from your insurance agent on what policy to purchase and why in your annual review.
---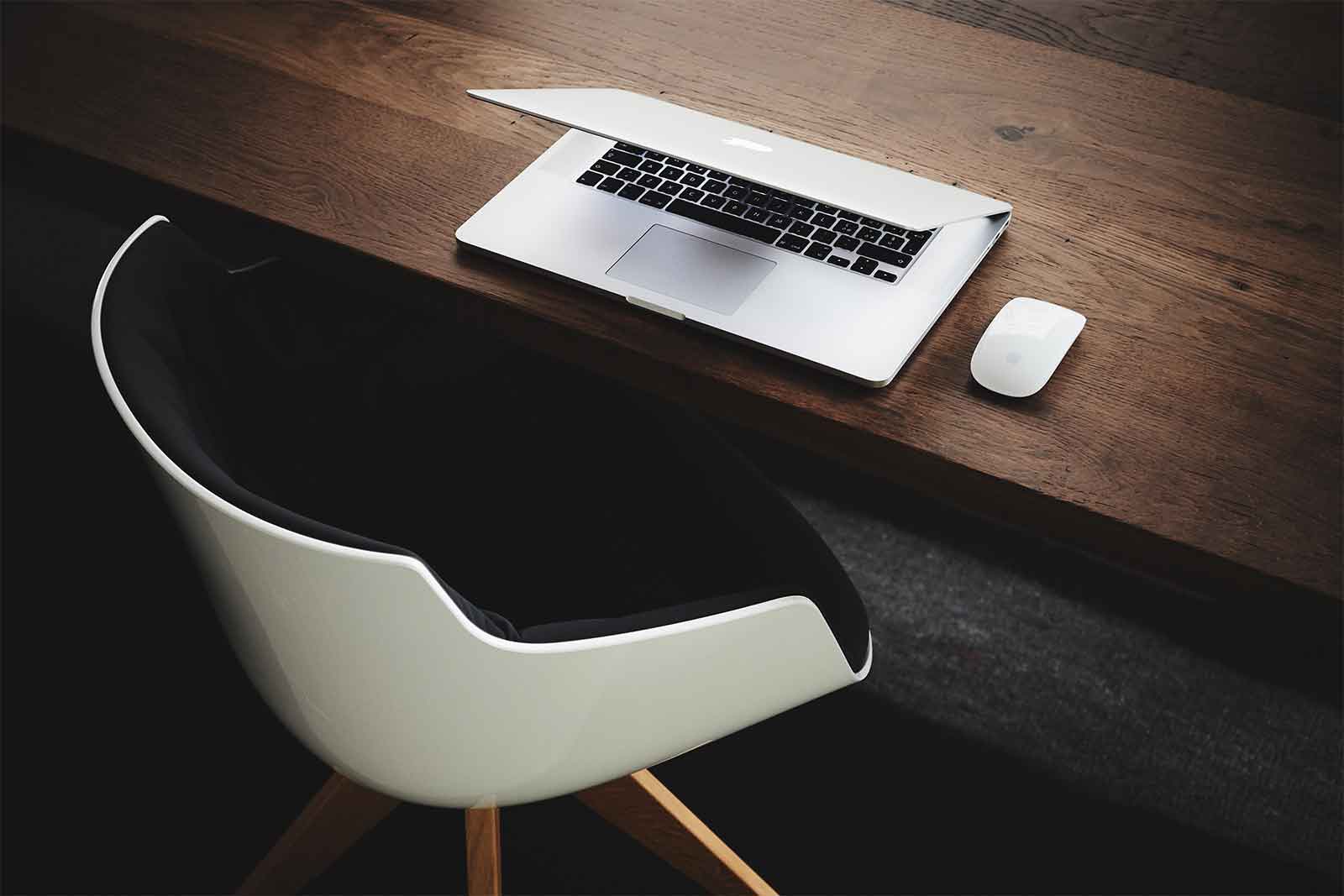 Feel Comfortable & Confident Knowing
That Your Financial Future is Secure