Disclosure: this information may not be fully up to date as we have no affiliation with Intel. We are not endorsed by Intel and this article doesn't prove any level of expertise. This article's purpose is to provide education and support to help readers improve their financial plan on their own.
Introduction
The Intel Severance Package: An Overview
In the ever-evolving landscape of employment, navigating career changes and transitions can be both exciting and challenging. When it comes to departing from a company like Intel, understanding the intricacies of their severance package is crucial.
The Intel Severance Package is designed to provide financial assistance and support to employees who are leaving the company due to various reasons such as layoffs, voluntary separation, or retirement. It serves as a safety net during the transitional phase between leaving Intel and finding a new opportunity.
While the prospect of receiving a severance package can be reassuring, it is vital to comprehend the terms and conditions associated with it. Failing to do so could lead to missed opportunities or unexpected financial setbacks.
This comprehensive guide aims to demystify the Intel Severance Package, equipping you with the knowledge and insights needed to make informed decisions during this critical juncture in your career. By understanding the package's components, eligibility requirements, and how to optimize its benefits, you can confidently navigate your transition from Intel and secure a stable financial future.
Importance of Understanding the Package's Terms and Conditions
The Intel Severance Package is not a one-size-fits-all solution. It consists of a variety of components, each with its own eligibility criteria, benefits, and potential implications.
By gaining a deep understanding of the package's terms and conditions, you can maximize its benefits and mitigate any potential risks or uncertainties.
Key factors to consider when exploring the package's terms and conditions include eligibility requirements, the duration and amount of severance pay, continuation of benefits, and any post-employment restrictions or agreements.
By comprehending these terms, you can strategically plan your financial resources, evaluate the impact of the severance package on your future financial stability, and make informed decisions regarding your career path.
Additionally, understanding the package's terms and conditions will empower you to negotiate effectively and potentially secure more favorable terms if appropriate.
Taking the time to thoroughly review and understand the Intel Severance Package's terms and conditions is a proactive step that demonstrates your commitment to safeguarding your financial well-being and setting yourself up for success in your future endeavors.
In the following sections of this guide, we will delve into the eligibility requirements, steps to take, optimizing the timing, and other crucial aspects of the Intel Severance Package. By the end of this comprehensive guide, you will have the knowledge and confidence to navigate the package with ease, ensuring your financial security as you embark on the next chapter of your professional journey.
Understanding the Intel Severance Package
Definition of a Severance Package
A severance package is a set of benefits and financial assistance provided to employees who are leaving a company, often due to circumstances such as layoffs, restructuring, or voluntary separation.
It is a way for employers to provide support and mitigate the impact of job loss on employees, offering a measure of financial security during the transition period.
Detailed Explanation of Intel's Severance Package
Intel's severance package is designed to provide employees with a comprehensive set of benefits and resources when their employment with the company comes to an end.
The package aims to assist employees in their transition to new opportunities and help them maintain financial stability during this period of change.
Key Components and Benefits Included in the Package
Severance Pay: Intel typically provides a lump-sum payment to eligible employees, calculated based on various factors such as length of service, position, and other considerations. This financial compensation provides a cushion to support individuals during their job search or transition to a new role.
Continuation of Benefits: Intel often offers continued access to certain benefits for a specified period. These may include health insurance coverage, retirement plan contributions, and other employee perks. Understanding the duration and coverage of these benefits is crucial for effectively managing your healthcare and retirement needs during the transition.
Outplacement Assistance: Intel may provide resources and support to help departing employees find new employment opportunities. This can include access to career counseling, job search assistance, resume writing services, and networking opportunities. Leveraging these resources can significantly enhance your job search efforts.
Retraining and Skill Development: In some cases, Intel may offer opportunities for retraining or upskilling to enhance employability in a competitive job market. Taking advantage of these programs can broaden your skill set and increase your chances of securing a new role.
Post-Employment Restrictions: It is essential to be aware of any post-employment restrictions or non-compete agreements outlined in the severance package. These terms may limit your ability to work for a competitor or engage in certain activities within a specified timeframe. Understanding and adhering to these restrictions will help you navigate your future career choices successfully.
By comprehending these key components and benefits of the Intel Severance Package, you can make informed decisions and effectively utilize the resources available to you. Take the time to review the package's details, consult with HR or legal professionals if needed, and consider how each element can support your financial stability and career goals during this transition period.
Eligibility and Qualifications for the Intel Severance Package
Criteria for Eligibility
The specific criteria for eligibility may vary based on Intel's policies, employment agreements, and local labor laws. It is crucial to consult the official documentation provided by Intel or reach out to HR for accurate and up-to-date information.
Generally, eligibility for the Intel Severance Package may depend on factors such as:

Length of service: There may be a minimum tenure requirement for employees to be eligible for severance benefits. This can vary based on local regulations and the specific circumstances surrounding your departure.
Employment status: Employees who are terminated due to company-initiated actions like layoffs or restructuring are often eligible for severance benefits. However, voluntary separations, retirements, or resignations may have different eligibility criteria.
Compliance with company policies: Eligibility may be contingent upon adhering to relevant company policies and meeting any contractual obligations.
Employment classification: Full-time, part-time, and contract employees may have different eligibility criteria. Contractors may not be entitled to the same severance benefits as full-time employees.
Factors Affecting Qualification for the Package
While meeting the general eligibility criteria is essential, there are additional factors that may impact your qualification for the Intel Severance Package:

Performance: Your performance record and evaluations may be considered when determining eligibility or the amount of severance pay.
Voluntary separation: If you choose to leave Intel voluntarily, the terms and benefits of the severance package may differ from those provided in involuntary separations.
Misconduct or violation of company policies: Engaging in behavior that violates company policies or breaches contractual obligations may impact your eligibility for severance benefits.
Non-compete agreements: If you have signed a non-compete agreement or other restrictive covenants, the terms and conditions outlined in those agreements may impact your eligibility or the scope of the severance package.
Determining Your Eligibility for the Severance Package
To determine your eligibility for the Intel Severance Package, consider the following steps:

Review employment agreements and contracts: Carefully examine the terms of your employment agreement, offer letter, or any other relevant contractual documentation to understand the provisions related to severance benefits.
Consult HR or Employee Relations: Reach out to your HR department or Employee Relations team to inquire about your eligibility for the severance package. They can provide specific information and guidance based on your individual circumstances.
Understand local labor laws: Familiarize yourself with the labor laws and regulations applicable to your country or region, as they may impact eligibility requirements and severance benefits.
Seek legal advice if necessary: If you have concerns or uncertainties regarding your eligibility for the severance package, consider consulting an employment attorney who specializes in labor law. They can provide personalized advice based on your unique situation.
By understanding the eligibility criteria, factors influencing qualification, and the steps to determine your eligibility, you can accurately assess your entitlement to the Intel Severance Package. This knowledge will enable you to plan your transition effectively and leverage the benefits available to you during this critical period.
Steps to Take: Identifying Your Objectives and Goals
mportance of Setting Clear Objectives and Goals
Setting clear objectives and goals is crucial when navigating the Intel Severance Package. It provides direction and focus during the transition period, allowing you to make informed decisions that align with your personal and professional needs.
Clear objectives help you define what you want to achieve with the severance package, whether it's financial stability, career advancement, skill development, or other specific goals.
By setting objectives, you can effectively evaluate the benefits offered by the package and determine how they can support your desired outcomes.
Guidelines for Identifying and Documenting Your Desired Outcomes
Self-reflection: Take the time to reflect on your current situation, career aspirations, and personal goals. Consider factors such as work-life balance, financial security, professional growth, and overall well-being.
Financial assessment: Evaluate your financial needs and determine how the severance package can assist you in achieving your financial goals. Consider factors such as debt obligations, savings, retirement plans, and any anticipated expenses in the near future.
Career goals: Define your career goals and the direction you want to take. Consider whether you want to transition into a similar role, explore a new industry, start a business, or pursue further education. Assess how the severance package can support these aspirations.
Skill development: Identify areas where you want to develop or enhance your skills. Consider the training opportunities or resources available through the severance package that can aid in your professional growth.
Work-life balance: Determine your desired work-life balance and assess how the severance package can contribute to achieving it. Consider factors such as flexible work arrangements, time off for personal pursuits, or starting a new venture.
Tips for Ensuring Your Objectives Align with Your Personal and Professional Needs
Be specific: Clearly articulate your objectives and ensure they are specific, measurable, achievable, relevant, and time-bound (SMART). This clarity will guide your decision-making process and help you prioritize your actions.
Evaluate your values: Consider your personal values and ensure your objectives align with them. For example, if work-life balance is important to you, prioritize objectives that support this value.
Seek support and advice: Engage with mentors, career coaches, or trusted advisors who can provide guidance and help you refine your objectives. Their expertise and outside perspective can contribute to a well-rounded approach.
Regularly reassess and adjust: Objectives and goals can evolve over time. Continuously reassess your priorities and make adjustments as needed. Remain open to new opportunities and be willing to adapt your objectives accordingly.
By following these guidelines and ensuring that your objectives align with your personal and professional needs, you can navigate the Intel Severance Package with confidence. Clear objectives will help you make informed decisions, optimize the benefits available to you, and set a solid foundation for your future endeavors.
Documenting Your Current Assets
Gathering and organizing your financial and non-financial assets:

Take stock of your financial assets, including bank accounts, investments, retirement savings, and any other sources of income or savings.
Consider non-financial assets such as real estate, vehicles, valuable possessions, or intellectual property rights.
Make a list of your skills, qualifications, professional networks, and other intangible assets that can contribute to your future career opportunities.

Creating a comprehensive inventory of your resources:

Compile all the information related to your assets, including relevant account numbers, balances, ownership documents, and contact information for financial institutions or professionals.
Keep track of any liabilities, debts, or obligations that may impact your financial picture.
Consider utilizing spreadsheets, financial management tools, or dedicated apps to organize and maintain your asset inventory.

Exploring the importance of having all relevant information in one place:

Having a centralized record of your assets allows for easy access and reference when making financial decisions.
It helps you gain a holistic view of your financial situation and supports effective financial planning.
This documentation becomes particularly crucial during periods of transition, such as when evaluating the impact of a severance package and planning for the future.
Creating Two Comprehensive Future Cash Flows
Step-by-step process for creating two financial scenarios: one with the severance package and one without:

Estimate your future expenses: Consider both essential and discretionary expenses, including housing, utilities, transportation, healthcare, education, and leisure activities.
Assess your potential income sources: Factor in income from employment, investments, passive income streams, or any other sources of revenue.
Create a cash flow projection for the scenario without the severance package, accounting for expected income and expenses.
Repeat the process for the scenario with the severance package, incorporating the additional benefits and resources provided by the package.

Evaluating the impact of the package on your future financial stability:

Compare the two cash flow projections to assess the impact of the severance package on your financial stability.
Analyze how the package affects your ability to cover expenses, maintain your desired lifestyle, save for the future, or invest in opportunities.
Consider the short-term and long-term implications of each scenario and how they align with your objectives and goals.

Considerations for estimating expenses, income sources, and potential investments:

Be realistic when estimating expenses, considering factors such as inflation, changing circumstances, and unforeseen events.
Account for potential changes in income sources, such as new employment, freelance work, or investment returns.
Evaluate potential investment opportunities that align with your risk tolerance, time horizon, and financial objectives.
By creating two comprehensive future cash flow scenarios, you can gain insights into the impact of the severance package on your financial stability and make informed decisions about your financial future. This evaluation will help you assess the benefits and limitations of the package, identify areas where additional planning or adjustments are necessary, and ensure that you are well-prepared for the next phase of your career.
Understanding SERPLUS and its Carrot Date
Understanding SERPLUS and its Carrot Date:
Explanation of SERPLUS (Supplemental Employee Retirement Plan for Leaving U.S. Employees):

SERPLUS is a retirement benefit provided by Intel to eligible employees who are leaving the company.
It is designed to supplement an employee's existing retirement savings and provide additional financial support during the transition period.
The specific details and eligibility criteria for SERPLUS may vary, so it is essential to refer to the official documentation or consult with HR for accurate information.

Discussing the significance of the January 15th "Carrot Date":

The January 15th Carrot Date is an important milestone for employees who are eligible for SERPLUS.
It serves as the date when the SERPLUS benefits are determined, based on factors such as the employee's years of service and compensation.
The Carrot Date is significant because it determines the amount of financial support an employee will receive through the SERPLUS program, making it a key consideration in financial planning.

Considerations for utilizing SERPLUS as part of your overall financial strategy:

Evaluate your financial goals and needs to determine how SERPLUS can fit into your overall retirement plan.
Consider factors such as your existing retirement savings, other sources of income, and your desired lifestyle during retirement.
Assess the tax implications and potential restrictions associated with SERPLUS to make informed decisions about timing and utilization.
Seek professional financial advice or consult with retirement planning experts who can provide guidance tailored to your specific circumstances.
Conclusion
In conclusion, understanding the Intel Severance Package is crucial for making informed decisions and optimizing your financial outcomes. By following the steps outlined in this article, including identifying your objectives, documenting your assets, creating future cash flow scenarios, and considering SERPLUS, you can navigate the severance package with confidence. Remember to seek professional advice when needed to ensure you are making the best choices for your financial future. Taking proactive steps and being proactive in managing your severance package will set you on a path towards financial stability and a successful transition to the next phase of your career.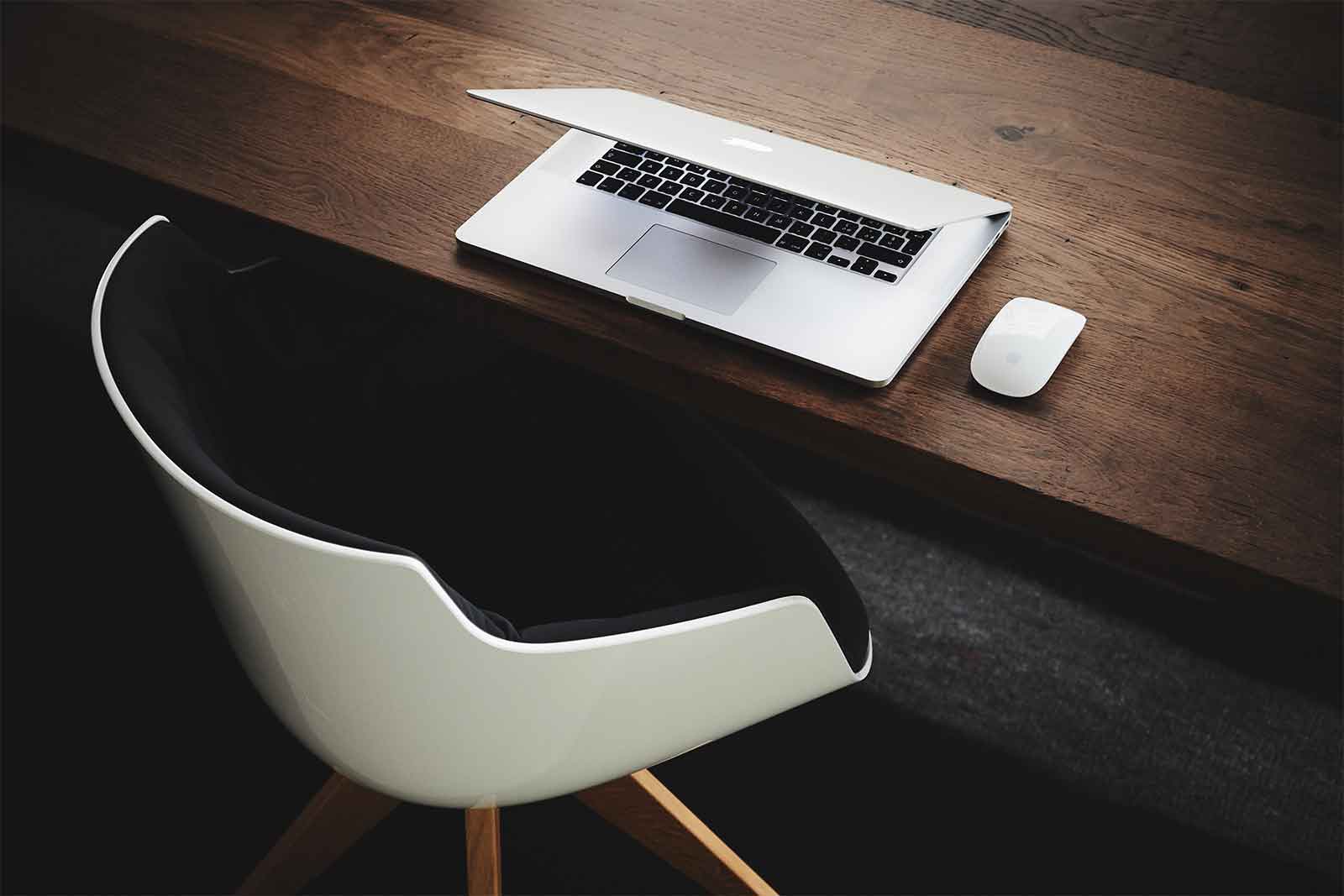 Gain a comprehensive understanding of the Intel Severance Package With Progress Wealth Management.