Introduction to Microsoft's 401k Retirement Plan
Welcome, dear readers! Today, we're exploring one of the most robust and dynamic 401(k) retirement plans offered by a technology giant – Microsoft Corporation. If you're a Microsoft employee, this article is a must-read as it serves as your first step towards attaining financial security. Even if you're not directly linked to Microsoft, there's still plenty to learn about structuring a successful retirement plan.
As we begin this journey, it's important to understand that Microsoft, like other employers, plays a significant role as plan sponsors in shaping the future of their employees. This role entails not just the provision of a retirement plan, but also taking responsibility for its management and operation to ensure it meets the needs of plan participants.
Let's delve into the Microsoft 401(k) Retirement Plan, but first, let's outline the key components:
Microsoft Corporation: Microsoft needs no introduction. This technology giant, famous for its Windows operating systems and Office productivity suite, offers a comprehensive 401(k) plan to its employees, which is part of its mission to help them achieve financial security.
Retirement Benefits: Microsoft offers one of the industry's most generous retirement benefits to their employees, designed to provide financial stability and growth over time. These benefits, including the 401(k) plan, are essential aspects of the compensation plan that Microsoft extends to its workforce.
First Step to Financial Security: Microsoft's 401(k) plan provides a road map to your financial future. Understanding this plan is indeed the first step towards financial security. It's more than just a savings account; it's an investment portfolio tailored to your retirement needs.
Role of Microsoft as Plan Sponsors: As plan sponsors, Microsoft not only offers the 401(k) plan, but they are also responsible for selecting the plan's investment options, monitoring the plan's performance, and ensuring that the plan meets specific federal standards.
The journey to financial security begins with understanding what's available to you. And in this case, that's the Microsoft 401(k) Retirement Plan. Ready to explore further? Let's dive in!
Pre-tax and After-Tax Contributions
Navigating the landscape of retirement planning can often seem daunting, especially when it comes to understanding various types of contributions. However, fear not, for we're here to break it all down.
Pre-tax Contributions
Let's begin with pre-tax contributions. In a 401(k) plan like Microsoft's, these are contributions you make before taxes are deducted from your salary. The advantage here is that pre-tax contributions lower your taxable income for the year, meaning you pay less income tax.
To illustrate this:
Let's say you earn $100,000 a year and decide to contribute $10,000 to your 401(k) on a pre-tax basis.
This means your taxable income for the year is now $90,000 instead of $100,000, potentially putting you in a lower tax bracket.
After-Tax Contributions
Next up, we have after-tax contributions. These are made from income that has already been taxed. While they don't lower your taxable income in the current year, they do offer potential tax benefits in the future. Specifically, the investment earnings from after-tax contributions can grow tax-free until you withdraw them in retirement.
Company Match: The Concept of "Free Money"
One of the greatest benefits of many 401(k) plans, including Microsoft's, is the company match. This is essentially "free money" that your employer contributes to your 401(k). Microsoft, for instance, matches 50% of employee contributions up to a certain percentage of their salary. This is a significant boost to your retirement savings, and it's important to contribute enough to get the full company match.
Roth Contributions
Now, let's discuss Roth contributions. While these are also made with after-tax dollars, they differ from regular after-tax contributions in a significant way. With a Roth 401(k), both your contributions and your earnings can be withdrawn tax-free in retirement, provided you meet certain conditions. This can be a fantastic benefit for those who expect to be in a higher tax bracket in retirement.
Annual Contribution Limit and Catch-Up Contributions
Keep in mind, though, that there are limits to how much you can contribute to a 401(k) plan each year. As of this writing, the annual contribution limit is $19,500, but this can change as it's regularly reviewed by the IRS. For high-income earners aged 50 or above, catch-up contributions are allowed. This means they can contribute an additional $6,500 per year to their 401(k) above the regular limit.
Tax Advice
Choosing between pre-tax, after-tax, and Roth contributions can be a bit of a balancing act. The best approach for you depends on factors like your current tax rate, your expected tax rate in retirement, and your long-term financial goals. A tax advisor or a certified financial planner can help you evaluate these factors and make an informed decision.
Here are some considerations:
Pre-tax contributions can be beneficial if you expect to be in a lower tax bracket in retirement.
After-tax and Roth contributions can be advantageous if you expect to be in the same or a higher tax bracket in retirement.
If you're unsure about your future tax situation, a mix of pre-tax and Roth contributions can offer tax diversification.
So, there you have it – an overview of the types of contributions you can make to your 401(k). Understanding these options is a key part of maximizing your retirement savings. After all, the journey to financial security isn't just about saving; it's about saving smartly.
Investment Options in the Microsoft 401k Plan
To achieve financial security, merely contributing to your 401(k) is not enough. You also need to be smart about how your contributions are invested. Microsoft offers a wide array of investment options to plan participants, giving you the opportunity to tailor your investments to your goals, time horizon, and risk tolerance.
Let's delve into some of these options:
Equity Funds: These are mutual funds that invest primarily in stocks. They can provide significant growth over the long term but also come with a higher level of risk compared to some other investment types.
Index Funds: An index fund is a type of mutual fund that aims to match the performance of a specific market index. These funds can offer broad market exposure at a relatively low cost, making them a popular choice for many investors.
Bond Funds: These funds invest in a diverse portfolio of bonds. While they may not offer returns as high as equity funds, they can provide a steady stream of income and help to mitigate risk.
Target-Date Funds (TDFs): These funds adjust their investment mix over time to become more conservative as you approach your target retirement date. For example, a 2045 target-date fund would be more heavily invested in stocks now, but it would gradually shift more toward bonds as 2045 approaches.
Self-Directed Option: If you want more control over your investments, the self-directed option might be for you. This allows you to choose from a wider range of investments than the standard options in the plan. But remember, with greater choice comes greater responsibility.
The role of a financial advisor or certified financial planner is invaluable in making these investment decisions. They can provide personalized investment advice based on your individual circumstances, helping you navigate the vast majority of investment options available.
The Microsoft Employee Stock Purchase Plan
Another unique feature of Microsoft's compensation plan is the Employee Stock Purchase Plan (ESPP). This allows eligible employees to purchase Microsoft stock at a discount, providing an opportunity to share in the company's success.
Here are the highlights:
Investing in your own company can create a stronger connection between your personal financial success and the success of the company.
With the ESPP, you're not just an employee; you're also an investor.
Always remember to balance your investment portfolio. While investing in Microsoft can be beneficial, you don't want to have too much of your portfolio tied to one company's fortunes.
Understanding Fiduciary Duties in Retirement Plans
Last but not least, it's important to understand fiduciary duties in the context of retirement planning. A fiduciary duty is a legal obligation to act in the best interest of another party. In the case of a 401(k) plan, the plan sponsors (Microsoft, in this case) have a fiduciary duty to the plan participants (the employees).
Here's what you need to know:
Plan sponsors are obliged to ensure that the plan is managed effectively and that the investments offered are in the best interests of the participants.
These fiduciary duties are set out in the Employee Retirement Income Security Act (ERISA), which also provides protections for plan participants.
Fiduciary duties have been a hot topic in the world of 401(k) plans, with actual events like the plaintiffs' claim and proposed class action cases challenging the actions of plan sponsors.
In conclusion, Microsoft's 401(k) plan is a robust retirement savings vehicle with numerous investment options. It's also backed by strong fiduciary protections, giving you the peace of mind you need to invest in your future confidently. Whether you're just starting out in your career or approaching retirement, understanding these features is crucial in planning for a financially secure retirement.
Renewable Energy and Microsoft's 401k Retirement Plan
Let's talk about the environment. Microsoft has been notably proactive in adopting renewable and green energy practices. The company's efforts extend beyond operations into their financial instruments, including the 401(k) retirement plan.
Here are a few key points:
Microsoft encourages sustainable investments. This includes a careful evaluation of companies and industries, such as high-carbon companies, that might pose material risks of climate change.
The investment selection process is designed to account for potential reputational risks and the possibility of catastrophic climate impacts. This adds another layer of protection for plan participants' investments.
Considering Your Specific Financial Situation
Planning for retirement is not a one-size-fits-all process. It involves consideration of various factors unique to your financial situation.
Here are some aspects to consider:
Engaging with a financial advisor can help you chart your retirement journey. They can assist you with assessing your financial needs, setting realistic goals, and creating a plan to reach those goals.
Key considerations include having enough money for retirement, understanding the implications of different tax brackets, and considering the benefits of a Health Savings Account (HSA).
Frequently Asked Questions (FAQs)
Let's address some frequently asked questions about Microsoft's 401(k) Retirement Plan. These questions and their answers can provide a clearer understanding of the plan and its benefits:
What are the plan investment options?
Microsoft's 401(k) plan provides a diverse range of investment options including, but not limited to, equity funds, index funds, bond funds, and target-date funds. Additionally, a self-directed option is available for those who prefer a more hands-on approach to their investments.
What is elective deferral?
Elective deferral refers to the portion of your pre-tax salary that you choose to invest into your 401(k) plan. The amount you elect to defer is automatically deducted from your paycheck and invested in the options you've chosen within the plan.
What does a lump-sum distribution mean?
A lump-sum distribution is a one-time payout of your entire balance from the 401(k) plan, typically when you retire or leave the company. While this option provides immediate access to your funds, it's essential to consider the tax implications and potential risks of depleting your retirement savings.
What is the role of T. Rowe Price in this plan?
T. Rowe Price is one of the investment management firms that provide some of the fund options available in the Microsoft 401(k) plan. They're known for their research-intensive, client-focused approach, offering both active and passive investment options.
Remember, these FAQs are a starting point. Always consult with a financial advisor or tax professional for advice tailored to your personal circumstances.
Conclusion: Embark on Your Journey to Financial Security with Confidence
Wrapping up our comprehensive exploration of Microsoft's 401(k) Retirement Plan, we hope to empower you with the knowledge to navigate your path to financial security confidently. Remember, your journey to a comfortable retirement is unique and demands personal attention.
A few parting thoughts:
Achieving financial security isn't a destination; it's a journey that requires constant planning, adjusting, and informed decision-making.
Staying up-to-date with the latest information about your retirement plan, market trends, and tax laws is a crucial part of this journey. It enables you to adjust your sails as you navigate the changing tides of the financial world.
Seeking professional help when needed is not a sign of inadequacy, but a smart investment strategy. A financial advisor or a certified financial planner can provide tailored guidance to align your retirement plan with your long-term goals.
Lastly, remember that the journey to retirement is not just about money; it's about achieving the lifestyle you aspire to in your golden years. As such, every investment decision should mirror your lifestyle goals, risk tolerance, and investment horizon.
In essence, understanding Microsoft's 401(k) Retirement Plan is an essential step in your financial journey. Whether you're a novice investor or nearing retirement, this knowledge can serve as a robust foundation for a secure financial future. So, embrace this knowledge and step confidently into your journey to financial freedom.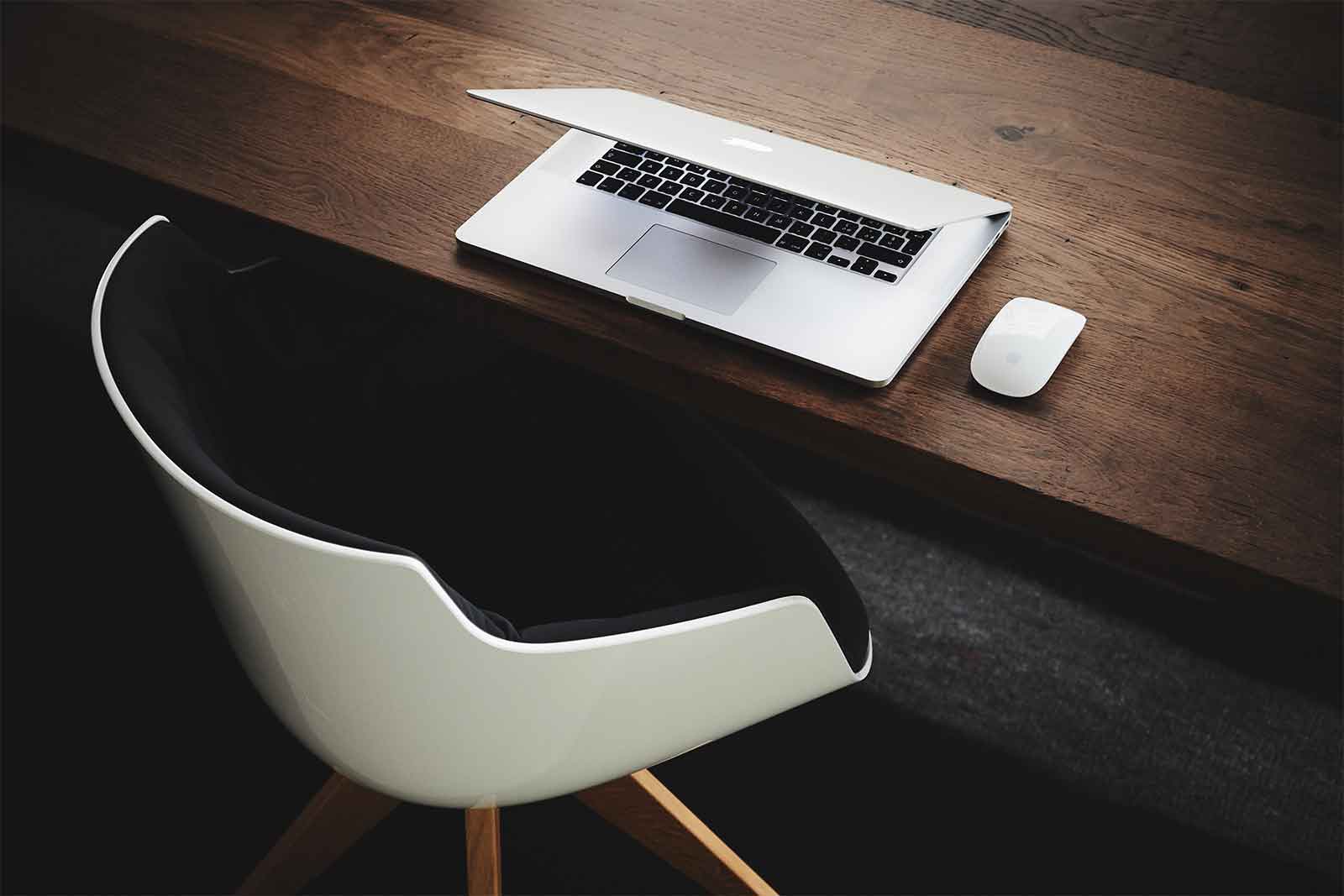 Dive into Microsoft's comprehensive 401(k) retirement plan with Progress Wealth management.