Introduction
Welcome! I'm thrilled to walk you through the landscape of Microsoft's RSUs (Restricted Stock Units) and ESPP (Employee Stock Purchase Plan). As a financial advisor, it's my passion to help individuals, like you, understand these concepts and how they can significantly impact your wealth creation journey.
If you are a Microsoft employee or planning to join the company, this topic is especially relevant to you. Why, you ask? Well, RSUs and the ESPP form a considerable part of your compensation package when working with such tech giants. Let's face it, it's not every day you come across an opportunity to own shares of one of the most successful companies in the world.
Key Points
Dive Deep into RSUs & ESPPWe'll break down what these terms mean and how they work, focusing on the nitty-gritty of the grant date, vesting date, fair market value, and other key components of your RSUs and ESPP. We will understand how these shares form part of your taxable income and how you can plan to manage this tax liability.
Discuss the Value of Financial PlanningWe'll discuss the importance of a robust financial plan and the role a financial advisor can play in helping you integrate these assets into your retirement savings and manage risks like concentration risk.
Understand the Key TermsThere are several terminologies associated with RSUs and ESPPs that are crucial for a Microsoft employee to understand, such as purchase price, offering period, and capital gains. We'll ensure you are well-versed with all of them.
So sit back, grab your favorite cup of coffee, and let's embark on this journey to demystify the fascinating world of Microsoft's RSUs and ESPP. By the end of this blog post, you'll have a clear understanding of how these compensation elements work, how to manage them effectively, and how they can contribute to growing your net worth and achieving your financial goals.
Understanding RSUs and ESPP
As we navigate through the world of Microsoft's compensation package, it's vital to understand two essential components: RSUs (Restricted Stock Units) and ESPP (Employee Stock Purchase Plan). As a financial advisor, I've seen first-hand how these tools can significantly impact an employee's wealth creation journey when utilized effectively.
Employee Stock Purchase Plan (ESPP):
The Employee Stock Purchase Plan, often abbreviated as ESPP, is a program that allows Microsoft employees to purchase company shares at a discounted price. Let's break down how it works:
At the beginning of an offering period, which typically lasts for six months, employees can enroll in the ESPP and contribute a portion of their regular income to the plan. The amount you contribute is often limited by rules set out by Microsoft and federal regulations.
At the end of the offering period, the funds you've accumulated are used to purchase Microsoft shares. The purchase price is typically the lower of two prices: the price of the share at the beginning or the end of the offering period. In addition, Microsoft offers a 15% discount off this price, making it an attractive option for employees.
Owning ESPP shares allows employees to participate in the financial success of Microsoft. If the share price increases, employees stand to make a profit, also known as capital gains.
Restricted Stock Units (RSUs):
Restricted Stock Units, or RSUs, are another form of compensation that Microsoft provides to its employees. Let's delve into how they work:
RSUs are essentially company shares that Microsoft grants to its employees. However, they come with a catch: they're "restricted" because you can't sell them until they "vest."
The vesting schedule is set by Microsoft and usually involves a set period of time or achievement of certain milestones. For example, a common vesting schedule is over four years, with 25% of the RSUs vesting each year.
When RSUs vest, they become part of your taxable income for that year, valued at the fair market value on the vesting date.
Benefits to Microsoft Employees:
Both RSUs and ESPP provide substantial benefits as part of the Microsoft employee's compensation package. Here's how:
Wealth Creation: Both RSUs and ESPP offer a tangible way to participate in Microsoft's financial success. If Microsoft's share price grows, so does your net worth.
Discounted Share Purchase: Through the ESPP, you have the opportunity to purchase Microsoft shares at a discount, enabling you to potentially make a profit right off the bat.
Compensation Boost: RSUs supplement your base salary and cash bonus, effectively boosting your total compensation. They are a form of "deferred" compensation that can lead to significant wealth accumulation over time.
In a nutshell, Microsoft's ESPP and RSUs can be powerful tools in your financial arsenal. Understanding how to manage them effectively, in light of your unique circumstances and financial goals, can be a game-changer in your journey towards financial security and prosperity.
In-depth Analysis of Microsoft's RSUs
Restricted Stock Units (RSUs) are a significant part of Microsoft's compensation package. It's crucial to have a comprehensive understanding of how they work to effectively incorporate them into your financial planning.
Understanding the Vesting Schedule and Vesting PeriodMicrosoft assigns a vesting schedule to the RSUs it grants to its employees. This is the timeline over which the RSUs "vest" or become available to the employee. A common vesting schedule is over four years, with 25% of the RSUs vesting each year. The time from the grant date to the vesting date is referred to as the vesting period.
How the Number of Shares Awarded Can Depend on Grade Level and Years of ServiceMicrosoft determines the number of RSUs to grant based on various factors, including an employee's grade level and years of service. Higher grade levels and more extended service typically result in more substantial RSU grants. This is part of Microsoft's strategy to reward and retain top talent.
The Role of the Fair Market Value and the Stock Price at the Grant DateThe fair market value (FMV) of Microsoft shares at the grant date doesn't affect when RSUs vest, but it does set expectations. It's the FMV at the vesting date that determines the taxable income from the RSUs. The stock price at the grant date is more of a baseline from which you can track the potential growth of your RSUs.
The Importance of the Vesting Date and How It Affects the RSU IncomeThe vesting date is critical because it's when the RSUs become "yours". On this date, the RSUs vest and become regular shares that you can sell if you choose. The FMV of the shares on the vesting date forms part of your taxable income for that year.
Explanation of On-hire Stock Awards and Annual Stock AwardsMicrosoft offers two types of stock awards: on-hire and annual. On-hire stock awards are given when an employee first joins Microsoft, while annual stock awards are part of the yearly review process. Both of these are given in the form of RSUs and follow their own vesting schedules.
Tax Implications of RSUsRSUs have significant tax implications. They are considered taxable income on the vesting date, based on the FMV of the shares. This could increase your tax liability for the year, and you'll need to plan accordingly. It's advisable to seek tax advice to understand your tax situation and obligations better.
Notable Cases Such As Senior Executives and How Their RSUs FunctionFor senior executives at Microsoft, RSUs form a large part of their compensation. The number of RSUs granted can be considerable, making the potential for wealth creation and tax liability significant. It's also common for the vesting of these RSUs to be tied to performance milestones.
Role of RSUs in Microsoft's Employee Talent Retention StrategyRSUs play a crucial role in Microsoft's strategy to retain top talent. They act as a form of "golden handcuffs", incentivizing employees to stay with the company to fully benefit from their RSUs. The vesting schedule ensures employees remain with Microsoft for a certain period to receive their full RSU grants.
In essence, RSUs can contribute significantly to your wealth creation when effectively managed. It's essential to understand their mechanics and tax implications to ensure they're aligned with your financial goals and tax situation.
A Closer Look at Microsoft's ESPP
Let's delve into the workings of the Employee Stock Purchase Plan (ESPP). Microsoft's ESPP is a great opportunity for its employees to become shareholders in the company and potentially benefit from its financial success.
The ESPP Offering Period and Purchase PriceThe ESPP has an offering period, typically of six months, during which you can contribute a portion of your income towards the plan. At the end of this period, the funds accumulated are used to purchase Microsoft shares at a predetermined purchase price, usually a significant discount (typically 15%) off the market price.
How ESPP Shares Work and the Potential BenefitsThe ESPP shares allow employees to own a part of Microsoft. If the company performs well and the stock price increases, you stand to gain. The discount on the purchase price provides an immediate return on your investment.
The Significance of the Market Price versus the Purchase PriceThe market price is the price of Microsoft shares on the stock exchange. The purchase price is the discounted price at which ESPP participants buy the shares. The difference between the market price and your lower purchase price represents an immediate gain.
Tax Implications of ESPPESPP shares come with tax implications. The discount at which you bought the shares is considered ordinary income and taxed accordingly. Any additional increase in the value of the shares, when sold, is considered a capital gain. It's crucial to consult a tax advisor to understand these implications fully.
Impact on an Employee's Net WorthParticipating in the ESPP can significantly impact your net worth. By purchasing shares at a discounted price and potentially selling them at a higher market price, you stand to make a profit, which adds to your net worth.
How RSUs & ESPP Fit into Microsoft's Compensation Plans
Microsoft's compensation package is holistic, involving various components designed to attract, retain, and motivate employees. Let's see how RSUs and ESPP fit into this scheme.
Microsoft's Deferred Compensation PlanBeyond the base salary, bonus, and ESPP, Microsoft also offers a Deferred Compensation Plan to its higher-earning employees. This plan allows eligible employees to defer a portion of their income and receive it at a future date, potentially providing tax benefits.
Role of RSUs & ESPP as Additional CompensationRSUs and the ESPP form a significant part of Microsoft's compensation plan. They serve as additional compensation and provide an incentive for employees to remain with the company and contribute to its success.
Benefits for Software Engineers and Other Tech Company EmployeesFor software engineers and other employees in tech companies, these equity compensation forms can result in significant wealth accumulation, particularly if the company performs well.
Financial Planning for Microsoft Employees
Given the unique elements in the compensation package, Microsoft employees need to engage in thoughtful financial planning.
Importance of Financial Planning & Role of a Financial AdvisorA financial advisor can provide invaluable guidance, help you understand your compensation package, and create a customized plan aligned with your financial goals.
Role of Microsoft's Stock Units in Retirement Savings and Long-term Capital GainThe RSUs and ESPP shares can be a significant part of your retirement savings. They offer potential long-term capital gain opportunities, which can enhance your retirement corpus.
Role of Other InvestmentsOther investments, including mutual funds and target date funds, can complement your equity compensation, providing diversification and potentially steadier returns.
Tax-advantaged InvestmentTax-advantaged investment vehicles, like the Roth IRA, can help reduce your tax liability and enhance your after-tax returns.
Risk FactorsWhile the potential for gain is significant, there are also risks, such as concentration risk and the unpredictability of future dates and actual results. These risks should be factored into your financial planning.
Total Compensation for a New Microsoft EmployeeFor new Microsoft employees, it's crucial to understand that the base salary, cash bonus, and health insurance are just parts of the compensation package. The RSUs and ESPP also represent a substantial portion of the total compensation, which, if managed well, can lead to significant wealth creation.
FAQ
Here are some frequently asked questions that arise when discussing Microsoft's RSUs and ESPP, their tax implications, and the importance of financial planning.
What is the difference between RSUs and ESPP? While both RSUs and ESPP involve company shares, they function differently. RSUs are granted to you by Microsoft, and you don't need to purchase them. The ESPP, on the other hand, allows you to purchase Microsoft shares at a discounted price.
When do I pay tax on my RSUs and ESPP? For RSUs, you pay tax when they vest based on the fair market value of the shares on the vesting date. For the ESPP, you pay tax when you sell the shares. The discount you received is considered ordinary income, and any additional profit is considered capital gain.
What happens to my RSUs if I leave Microsoft? Any RSUs that have vested before you leave Microsoft are yours to keep. However, RSUs that have not vested by your departure date are typically forfeited.
How can I reduce the tax impact of my RSUs and ESPP? Strategic financial planning can help manage the tax impact. This could involve selling some shares to cover the tax liability or holding onto the shares for a qualifying period to avail long-term capital gains rates. Always consult with a tax advisor for personalized advice.
Can RSUs and ESPP shares be part of my retirement plan? Absolutely! RSUs and ESPP shares can significantly contribute to your retirement savings. However, it's crucial to balance them with other investments to ensure a diversified portfolio.
Final Thoughts
Navigating the world of Microsoft's RSUs and ESPP can initially seem challenging, but with understanding and sound financial planning, these tools can significantly contribute to your wealth creation. We've delved into the workings of RSUs and the ESPP, their place in Microsoft's compensation package, and their tax implications.
Remember, every employee's situation is unique, and so, personalized financial planning is crucial. As you make decisions about your RSUs and ESPP, consider your financial goals, tax situation, and risk tolerance. A financial advisor can guide you on this journey, providing expert advice tailored to your circumstances.
Whether you're a new Microsoft employee or a seasoned veteran, understanding and effectively managing your RSUs and ESPP can pave the way for financial success. Remember, as your financial planner, I'm here to guide you every step of the way. Together, let's make your financial goals a reality.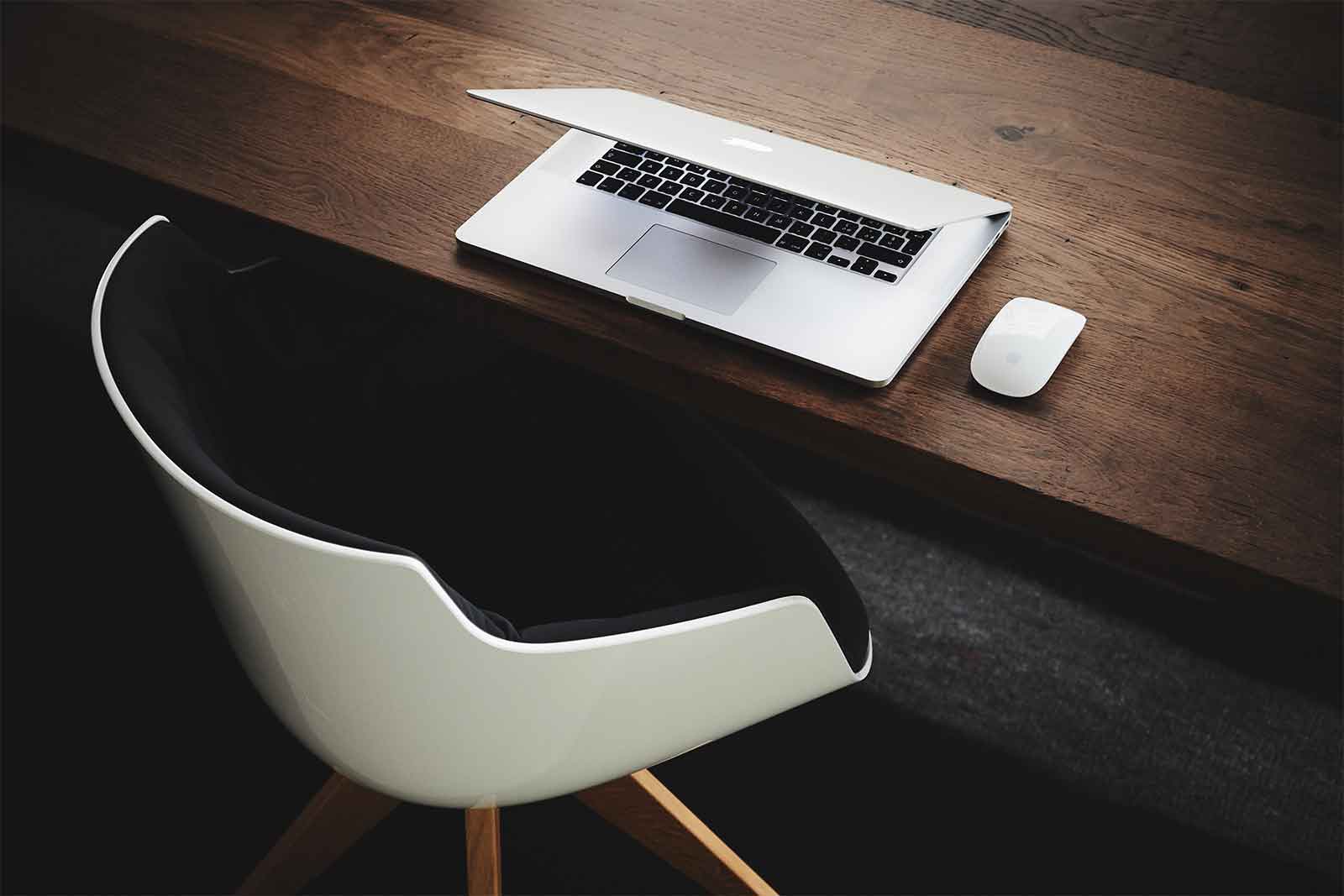 Explore Microsoft's Restricted Stock Units (RSUs) and Employee Stock Purchase Plan (ESPP) with Progress Wealth management.