Introduction
Employee benefits play a crucial role in the modern workplace, serving as a key factor in attracting and retaining top talent. A comprehensive benefits package not only enhances job satisfaction but also contributes to the overall well-being and work-life balance of employees. In today's competitive labor market, where job seekers have numerous options, employers need to offer compelling benefits to stand out from the crowd and secure the best candidates.
When it comes to the job search process, social media platforms have revolutionized the way professionals connect with potential employers and explore job opportunities. LinkedIn, the world's largest professional network, has become an indispensable tool for job seekers, providing a platform to showcase their skills, experience, and professional achievements to a vast audience of recruiters and hiring managers.
In this article, we will delve into the realm of employee benefits, specifically focusing on the offerings provided by LinkedIn. We will examine how LinkedIn's benefits packages align with the changing needs and expectations of employees in today's workforce. By understanding the significance of employee benefits and harnessing the power of LinkedIn, professionals can make informed decisions about their career paths and secure positions that offer not just a paycheck, but a holistic employment experience.
Understanding Employee Benefits
In the world of employment, benefits are not merely an afterthought or a nice-to-have addition to a paycheck. They are a vital component that can significantly impact job satisfaction, employee retention, and overall well-being. Before delving into LinkedIn's specific offerings, let's first establish a solid understanding of what employee benefits entail and why companies invest in them.
Employee benefits encompass a wide range of offerings provided by employers to their employees, extending beyond the basic salary or hourly wage. These benefits can include:
Health Care: Comprehensive health insurance plans that cover medical, dental, and vision expenses, ensuring employees and their families have access to necessary healthcare services.
Maternity and Parental Leave: Time off and support for new parents, enabling them to bond with their newborns and adjust to the demands of parenthood.
Vacation Time: Paid time off that allows employees to recharge, relax, and pursue personal interests outside of work.
Mental Health Support: Programs and resources designed to promote mental well-being and provide support for employees facing stress, anxiety, or other mental health challenges.
Retirement Plans: Pension schemes, 401(k) plans, or other retirement savings programs that help employees save for their future financial security.
These benefits, among many others, demonstrate a company's commitment to prioritizing its employees' physical and mental health, financial stability, and work-life balance.
So why do companies offer these benefits?
Attracting and Retaining Top Talent: In today's highly competitive job market, employers strive to attract and retain skilled professionals. A comprehensive benefits package serves as a powerful magnet, enticing top talent to choose one company over another.
Enhancing Job Satisfaction: Employee benefits contribute to overall job satisfaction, creating a positive work environment where employees feel valued and supported. This, in turn, leads to higher productivity and engagement.
Promoting Employee Well-being: Companies recognize that employees who are physically and mentally healthy are more likely to perform well and be satisfied in their roles. Employee benefits provide the necessary support systems to promote and maintain well-being.
By offering robust employee benefits, companies invest in their workforce's long-term success and happiness. They understand that satisfied and fulfilled employees are more likely to remain loyal and motivated, which contributes to higher retention rates and ultimately benefits the organization as a whole.
Health and Wellness Benefits
Employee well-being goes beyond physical health and extends to mental and emotional wellness. In recognizing the holistic needs of employees, companies have increasingly focused on providing comprehensive health and wellness benefits. Let's explore some key components of these benefits and how LinkedIn supports the well-being of its workforce.
Health Insurance Options and Coverage:

LinkedIn offers a range of health insurance plans to its employees, ensuring access to quality medical care.
Comprehensive coverage for medical, dental, and vision expenses promotes employees' overall health and peace of mind.

Maternity and Parental Leave Policies:

LinkedIn understands the importance of work-life balance for new parents, offering generous maternity and parental leave policies.
These policies allow parents to prioritize their family responsibilities during significant life events while ensuring job security.

Mental Health Support and Counseling:

LinkedIn recognizes the significance of mental health and provides resources and programs to support employees' emotional well-being.
Access to counseling services, therapy sessions, and mental health resources helps employees navigate and manage stress and other challenges.

Onsite Gyms and Fitness Classes:

LinkedIn fosters a culture of physical fitness by providing onsite gyms and fitness classes at its facilities.
These amenities encourage employees to prioritize their physical health, leading to increased energy, productivity, and overall well-being.

Wellness Programs and Initiatives:

LinkedIn offers a variety of wellness programs and initiatives, promoting a healthy lifestyle and work-life balance.
These programs may include workshops on nutrition, mindfulness sessions, stress management programs, and more.
By prioritizing health and wellness benefits, LinkedIn demonstrates its commitment to creating a supportive and thriving work environment. Recognizing that employees' well-being directly affects their productivity and job satisfaction, LinkedIn strives to provide resources and opportunities that promote a healthy and balanced lifestyle.
Work-Life Balance Benefits
Achieving a healthy work-life balance is essential for employees to thrive both professionally and personally. Recognizing this, companies like LinkedIn have implemented a range of work-life balance benefits to support their employees' well-being. Let's explore some key components of these benefits and how they contribute to fostering a harmonious work-life integration.
Vacation and Paid Time Off Policies:

LinkedIn offers generous vacation and paid time off policies, allowing employees to take breaks, recharge, and spend quality time with their loved ones.
By encouraging employees to utilize their vacation time, LinkedIn promotes the importance of rest and rejuvenation for overall well-being.

Flexible Work Hours and Schedules:

LinkedIn understands that employees have diverse personal commitments and responsibilities outside of work. As such, the company provides flexible work hours and schedules.
This flexibility empowers employees to balance their personal and professional obligations effectively, leading to increased job satisfaction and reduced stress.

Remote Work Opportunities:

LinkedIn recognizes the value and convenience of remote work, especially in an increasingly interconnected world.
The company offers remote work opportunities, enabling employees to work from home or other suitable locations, fostering flexibility and minimizing commuting-related stress.

Four-Day Workweek Experiments:

LinkedIn is among the forward-thinking organizations that have explored the concept of a four-day workweek.
These experiments aim to enhance work-life balance by condensing the traditional workweek into four days, giving employees an extra day to pursue personal interests or enjoy leisure time.

Quiet Rooms and Relaxation Spaces:

Understanding the importance of mental well-being and rejuvenation, LinkedIn provides quiet rooms and relaxation spaces within its office premises.
These dedicated areas allow employees to take a break, meditate, practice mindfulness, or simply find solace in a tranquil environment.
By prioritizing work-life balance benefits, LinkedIn creates an environment where employees can thrive personally and professionally. These initiatives not only demonstrate the company's commitment to employee well-being but also foster a culture of trust, autonomy, and productivity.
Financial and Career Benefits
A robust benefits package goes beyond addressing immediate needs and extends to providing support for employees' long-term financial stability and career growth. LinkedIn understands the importance of financial and career benefits and offers various programs and opportunities to empower its employees. Let's explore some of these key benefits and initiatives.
Tuition Reimbursement Programs:

LinkedIn recognizes the value of continuous learning and personal development. To support employees' educational pursuits, the company provides tuition reimbursement programs.
These programs enable employees to further their education, acquire new skills, and advance their careers while LinkedIn invests in their growth.

Financial Literacy and Wellness Initiatives:

LinkedIn promotes financial literacy and wellness through various initiatives. These programs provide employees with resources and guidance to make informed financial decisions and improve their financial well-being.

Adoption Assistance Programs:

Inclusive and supportive of diverse family structures, LinkedIn offers adoption assistance programs to employees.
These programs provide financial support and resources to employees who are in the process of adopting a child, easing the financial burdens associated with adoption.

Career Transition Services:

LinkedIn understands that career paths can evolve and change. To support employees during career transitions, the company offers career transition services.
These services may include career coaching, resume writing assistance, and networking opportunities to help employees navigate their professional journeys.

LinkedIn Learning and Professional Development Opportunities:

LinkedIn's own platform, LinkedIn Learning, provides employees with a vast library of courses and resources to enhance their skills and knowledge.
Additionally, the company offers professional development opportunities, such as workshops and seminars, to foster growth and advancement within the organization.
Additional Perks and Benefits
In addition to the core benefits, LinkedIn offers a range of additional perks and benefits that contribute to a positive and fulfilling employee experience. These perks go beyond traditional offerings and create an environment where employees feel valued and supported. Let's explore some of these additional perks:
Free Meals and Snacks:

LinkedIn provides complimentary meals and snacks to its employees, fostering a sense of community and alleviating the need to worry about meal preparation during the workday.

Dry Cleaning and Onsite Amenities:

Onsite amenities, such as dry cleaning services, car washes, or concierge services, are available to make employees' lives easier and save them time and effort.

Employee Advocacy Programs:

LinkedIn's employee advocacy programs empower employees to become brand ambassadors and share their professional experiences and insights on the platform, strengthening both their personal and professional brands.

Gift Cards and Employee Discounts:

LinkedIn recognizes and appreciates the hard work of its employees, offering gift cards and employee discounts as a way to reward and acknowledge their contributions.

Life Insurance and Severance Pay:

LinkedIn provides life insurance coverage to its employees, ensuring their families' financial security in the unfortunate event of an employee's passing.
In addition, the company offers severance pay to employees facing job loss or layoffs, providing a safety net during challenging times.
By offering these additional perks and benefits, LinkedIn creates an enriching and supportive work environment that fosters employee loyalty, satisfaction, and overall well-being.
The Future of Employee Benefits
As the workforce evolves and new generations enter the job market, employee benefits continue to undergo transformation. To remain competitive and attract top talent, companies must stay attuned to emerging trends and adapt their benefits packages accordingly. Let's explore the future of employee benefits and how LinkedIn is poised to meet the changing needs of employees.
Emerging Trends in Employee Benefits:

Companies are increasingly incorporating innovative benefits to address evolving employee needs. This includes offerings such as student loan assistance, elder care support, and flexible spending accounts for mental health expenses.
Remote work and hybrid work models have gained prominence, leading to a shift in benefits like technology allowances, home office stipends, and digital wellness resources.

The Impact of Gen Z on Benefit Preferences:

As Gen Z enters the workforce, their unique preferences and values shape the future of employee benefits.
Gen Z employees often prioritize meaningful work, work-life balance, and personal development. Employers are adapting by offering benefits that align with these preferences, such as flexible schedules, professional development opportunities, and mentorship programs.

Adapting Benefits to Meet Changing Employee Needs:

The modern workforce is diverse and multi-generational, necessitating a personalized approach to benefits.
Companies, including LinkedIn, are embracing flexibility and customization, allowing employees to tailor their benefits to their individual circumstances and preferences.
This may include offering a menu of benefits to choose from, allowing employees to allocate their benefit dollars based on their specific needs.
Final Thoughts
When evaluating job offers and considering potential employers, employee benefits should be a crucial factor to weigh. These benefits contribute significantly to job satisfaction, well-being, and work-life balance. LinkedIn, with its vast professional network and resources, serves as a valuable resource for both job seekers and employers to explore and promote employee benefits.
As you embark on your job search or evaluate your current role, remember to consider the following:
Employee benefits play a vital role in overall job satisfaction and can significantly impact your well-being.
LinkedIn provides a wealth of information and connections to help you understand and evaluate the benefits offered by potential employers.
Stay informed about emerging trends in employee benefits to ensure you make informed decisions about your career and work-life integration.
In this era of great resignation, where employees are reevaluating their priorities and seeking better job opportunities, understanding and maximizing employee benefits is essential. LinkedIn, with its extensive platform and professional network, equips you with the knowledge and connections to navigate the landscape of employee benefits and make informed choices that align with your career aspirations and overall well-being.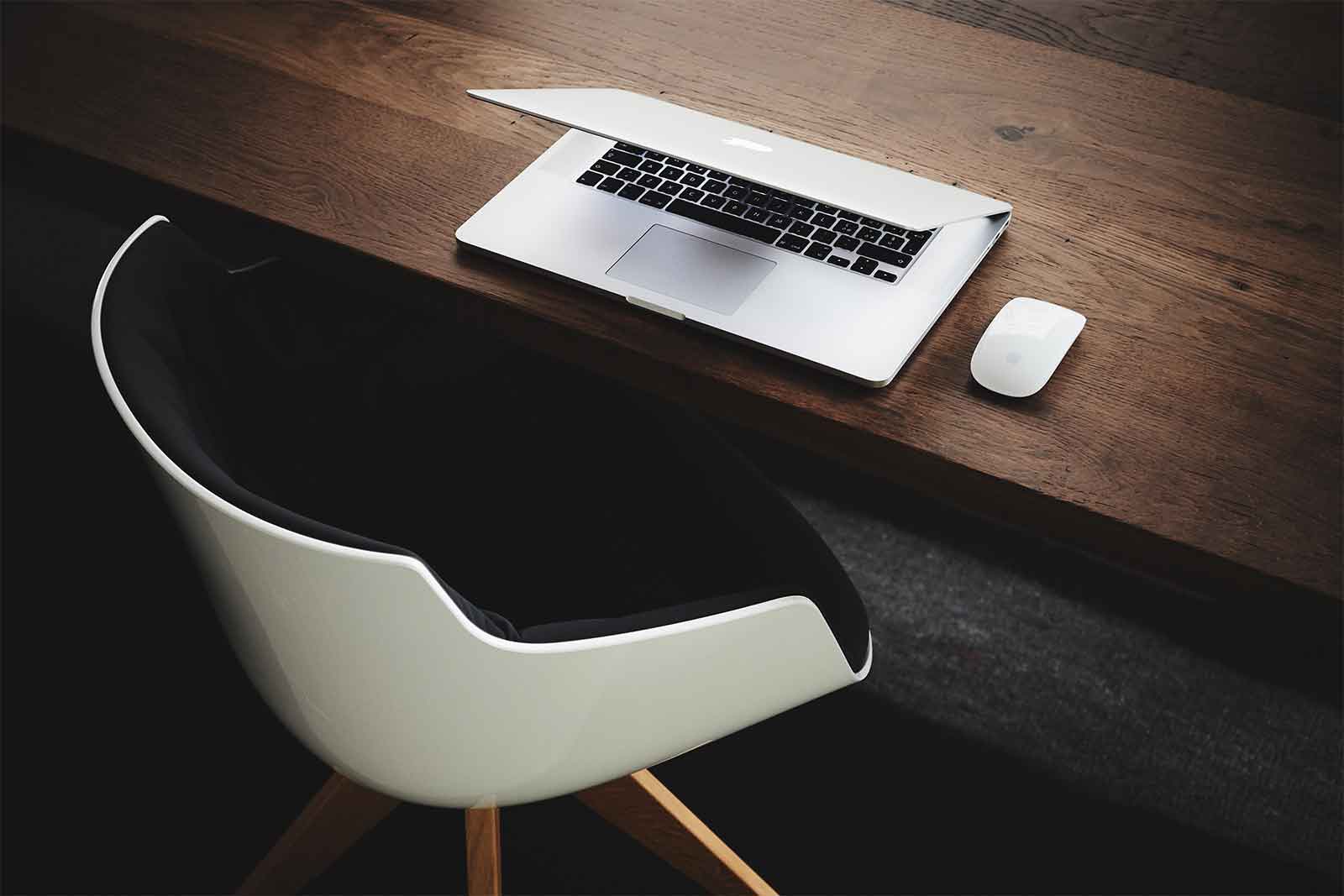 LinkedIn Employee Benefits, Get More Information From Progress Wealth Management.