Key Points
Start by setting a retirement goal: determine the amount you'll need for retirement, factoring in expected expenses and income.
Assess your current retirement savings: determine how much you already have saved for retirement.
Develop a retirement plan: determine what steps you need to take to reach your retirement goals.
Review your investment portfolio: consider your investment risk tolerance and asset allocation, and make changes as necessary.
Consider additional retirement savings vehicles: consider options like individual retirement accounts (IRAs) and employer-sponsored retirement plans.
Introduction
Are you one of the many Americans who haven't saved enough for retirement? If so, you're not alone. In fact, according to a recent study, nearly 1 in 3 Americans have no retirement savings at all.
In this blog post, we'll give you some tips on how to plan for retirement in 2022 and what makes planning today different from what it once was.
We'll cover everything from how much you should save to where you should invest your money. By following our advice, you'll be on track to a comfortable retirement.
Decide When You Want to Retire
The first step to planning for retirement is deciding when you want to retire. This may seem like a difficult task, but there are a few factors that can help you make this decision. First, consider your current age and health. If you are young and healthy, you may want to retire later in life. However, if you are older or have health concerns, you may want to retire sooner. Why? Because it's incredibly expensive to live a long life and not everyone can afford to.
Next, think about your financial situation. Do you have enough saved up to support yourself during retirement? If not, you may need to work longer in order to save more money. Finally, consider your personal goals and preferences. What do you want to do in retirement? Do you want to travel or spend time with family and friends? Answering these questions can help you decide when the best time for you to retire might be.
How To Reduce Expenses in Retirement
One of the biggest concerns people have about retirement is whether they will be able to afford it. The cost of living often goes up as we get older, and fixed incomes can make it hard to keep up. There are, however, ways to reduce your expenses in retirement and stretch your budget further.
1. Review your budget and expenses.
The first step is to take a close look at your current budget and spending patterns. Where can you cut back? Are there any non-essential expenses that you can eliminate? Even small changes can add up over time and free up more money for other things.
2. Downsize your home.
One of the biggest costs in retirement is housing. If you own your home, downsizing to a smaller place can free up a significant amount of money each month. You may also be able to use the equity from your home to supplement your income or pay for other expenses.
3. Consider relocating to a cheaper area.
If downsizing isn't an option, or if you're not ready to move, consider relocating to a cheaper area. This could be a less expensive city or even another country where the cost of living is lower. This could save you a lot of money each month, giving you more financial flexibility in retirement.
4. Make transportation changes.
Another big expense is transportation. If you own a car, consider selling it and using public
Consider Your Sources of Retirement Income
When it comes to planning for retirement, your sources of income will play a big role in how much money you have to work with. There are a few different types of income that you may have during retirement, and it's important to consider all of them when you're making your plans.
Your first source of income during retirement is likely to be Social Security. If you've worked for at least 10 years, you'll be eligible to receive Social Security benefits when you retire. The amount you can expect from your benefits will depend on your earnings history and the age at which you retire.
In addition to Social Security, you may also have income from pensions or other retirement savings accounts. If you have a pension from your employer, they will make regular payments to you after you retire. Similarly, if you have money saved up in 401(k)s, IRAs, or other retirement accounts, you can use that money to supplement your income during retirement.
Finally, some people choose to continue working part-time during retirement in order to bring in additional income. This can be a great way to keep yourself active and engaged while still having the financial resources you need to enjoy your retirement years.
Determine How Much Money You Need to Save for Retirement
Are you wondering how much money you need to save for retirement? The answer may be less than you think.
You can use this simple retirement calculator to get an estimate of how much money you'll need to save. Just input your age, desired retirement age, current savings, and annual salary. The calculator will give you an estimate of how much money you'll need to have saved by the time you retire.
Keep in mind that this is just an estimate. Your actual retirement savings needs could be higher or lower depending on a number of factors, including your lifestyle and health.
But this calculator can give you a good starting point for planning your retirement savings goals. So go ahead and give it a try!
Develop a Savings and Investment Strategy
Saving for retirement doesn't have to be complicated. In fact, following these simple steps can help make sure you're on track:
1. Know how much you need to save: This will vary depending on factors like your desired lifestyle in retirement and when you plan to retire. A general rule of thumb is to aim to replace 70% of your pre-retirement income.
2. Decide where to save: There are a few options here, including employer-sponsored retirement plans (like a 401(k) or 403(b)), IRAs, and taxable accounts.
3. Automate your savings: Once you've decided where to save, set up automatic contributions so you don't have to think about it each month. If your employer offers matching contributions, be sure to take advantage of that!
4. Invest for growth: Your money should be invested in a way that aligns with your risk tolerance and financial goals. For most people, this means a mix of stocks and bonds.
5. Review your progress regularly: Checking in on your savings and investment strategy at least once per year will help ensure you stay on track. Make adjustments as needed based on any changes in your life or market conditions
Stay on Track with Regular Check-ups
1. Stay on Track with Regular Check-ups
It's important to stay on track with regular check-ups as you plan for retirement. Determine how much you need to save each year and make adjustments as needed. Review your investment portfolio and make changes to keep it aligned with your goals. Stay disciplined with your spending and don't let impulse purchases derail your progress.
If you have a retirement plan through your employer, make sure you understand how it works and what benefits it provides. If you're self-employed, research different retirement savings options and choose the one that best suits your needs. Keep in mind that you may need to adjust your plan as your circumstances change over time.
Regular check-ups will help ensure that you're on track to reach your retirement goals. By staying disciplined and making small tweaks along the way, you can enjoy a stress-free retirement.
Review Your Plans and Adjust as Needed
If you're like most people, you probably haven't given much thought to how you'll spend your retirement years. But if you want to retire comfortably, it's important to start planning now.
There are a few things you need to consider when planning for retirement:
1. Review your plans and adjust as needed
2. Make sure you have enough saved
3. Invest wisely
4. Know your Social Security benefits
5. Consider long-term care insurance
6. Stay healthy and make sure you purchase the proper Medicare Advantage or Medicare Supplement Plan
7. Have a backup plan
Let's take a closer look at each of these points:
1) Review your plans and adjust as needed: It's important to periodically review your retirement plans and make sure they still fit your needs and goals. As you get older, your priorities may change, so it's important to adjust your plans accordingly. For example, you may decide that you want to retire sooner than originally planned, or that you need more income to cover expenses.
2) Make sure you have enough saved: One of the biggest mistakes people make is not saving enough for retirement. Be sure to calculate how much income you'll need in retirement and start saving early. The sooner you start saving, the better off you'll be.
3) Invest wisely: Another mistake people make is not investing their money wisely. When it comes time to retire, you'll want to have as much money as possible, so be sure to
Know When To DIY Your Retirement Plan and When to Hire A Financial Advisor in Arvada or Denver
There are a few key things to keep in mind when trying to determine if you should DIY your retirement plan or hire a financial advisor. The first is to consider your level of comfort with investing and financial planning. If you feel confident in your ability to manage your own finances, then DIYing may be a good option for you. However, if you are unsure about where to start or how to best invest your money, then hiring a financial advisor may be a better option.
Another thing to consider is the amount of time you have to dedicate to planning for retirement. If you have a busy lifestyle and don't feel like you can commit the necessary time to create a comprehensive retirement plan, then hiring an advisor may be the best route.
On the other hand, if you have the time and are willing to put in the research, then DIYing your retirement plan can be a great way to save money on fees. Keep in mind, although it would save money to build a house on your own, you probably wouldn't do it because it could collapse with you in it. The difference is, at least in that scenario you die.
If your retirement plan collapses, you'll have to suffer, foregoing necessary medical procedures or becoming a burden on your loved ones until your last day. I don't mean to be dark but if someone asked if I'd rather suffer or die, it wouldn't be a hard choice.
If you lack even an ounce of confidence in your financial planning ability, you should consider at least getting a second point of view from a financial planner. It may cost you a few hundred (or thousand) dollars but as a result, you'll know with confidence that you're not missing anything. That's a small price for confidence that you didn't make a mistake.
The last thing to think about is whether or not you are comfortable taking on risks. If you are risk-averse, then working with an advisor who can help create a more conservative retirement plan may be the best option. However, if you are willing to take on some investment risk in order to potentially achieve higher returns, then DIYing your retirement plan and investing in stocks or mutual funds may be a better option for you.
Conclusion
In conclusion, if you're looking to retire in 2022 or in the near future, it's important to start planning now. Begin by evaluating your current financial situation and setting realistic goals for yourself. Then, create a budget and invest in a retirement plan that will work for you. Finally, be sure to stay disciplined and make smart choices with your money so that you can enjoy a comfortable retirement.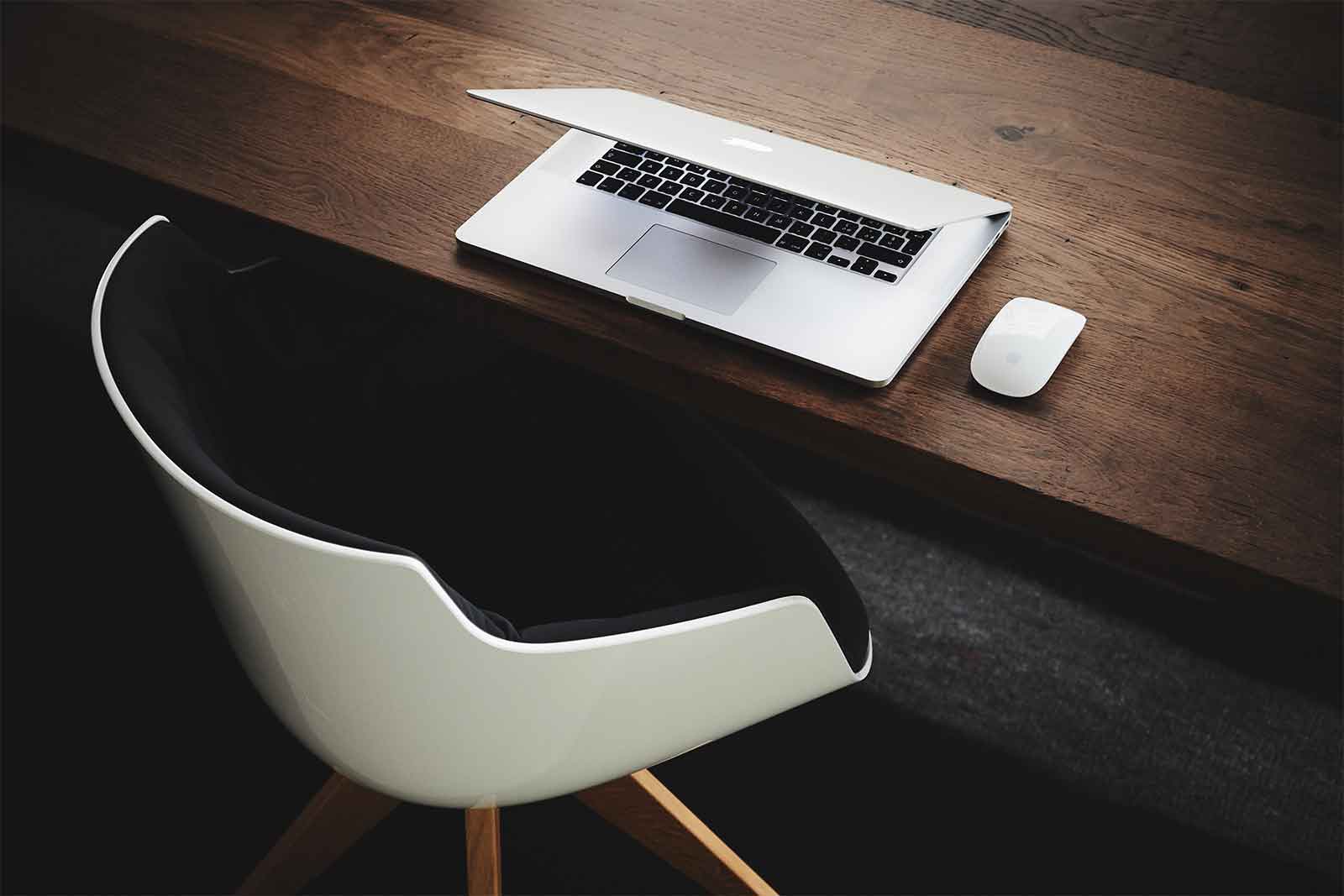 Make Retirement Planning Simpler With Progress Wealth Management's Help