Disclosure: This isn't financial advice. This is purely financial education. Do not take action on this without speaking with a licensed financial advisor.
Introduction
Welcome to the world of financial planning and investment! If you're just beginning your journey, or even if you're a seasoned investor, the essence of successful investing is a well-structured financial portfolio. A financial portfolio is a collection of assets, such as stocks, bonds, cash, real estate, and other investment vehicles, that an individual, a company, or an institutional investor owns. These assets collectively represent an investor's total wealth. Let's delve a bit deeper.
Here are some key points about a financial portfolio:
Your financial portfolio is more than just a list of your investments. It's a strategic mix of various types of assets designed to meet your financial goals over a specified period.
Whether you want to buy a home, fund a child's education, or secure a comfortable retirement, each of these financial goals requires careful planning and strategic investment. That's where a well-planned financial portfolio comes into play.
Every investment in your portfolio should have a specific purpose and fit into your overall financial strategy. It's like a puzzle where every piece is chosen deliberately to fit together and create a desired picture — in this case, your financial future.
The importance of a well-planned financial portfolio can't be overstated. It's the vehicle that will drive you towards your financial goals. Whether you're planning for short-term goals like building an emergency fund or setting your sights on long-term objectives like retirement, your investment portfolio is your primary tool for harnessing the power of the financial markets to generate wealth and financial security.
Building and managing a successful portfolio requires a sound understanding of financial principles, risk tolerance, and personal financial goals. Throughout this article, we'll delve into these topics, equipping you with the knowledge and tools to construct a portfolio that aligns with your individual needs and aspirations. Our journey will touch upon key areas such as asset allocation, different asset classes, risk tolerance, and much more. So let's begin this exciting journey together towards a more secure and prosperous financial future. Welcome aboard!
Understanding Key Investment Terminologies
In our journey towards financial success, it's important we all speak the same language. The world of investment is filled with specific terms and jargons that might seem complex at first, but once understood, these terminologies will guide you in shaping your investment strategy. Let's break down some key investment terminologies:
Asset Allocation: This term refers to the strategy of dividing your investments among various asset classes such as stocks, bonds, real estate, cash, and other types of investments. The goal of asset allocation is to reduce risk by diversifying your investments. Think of it as not putting all your eggs in one basket.
Risk Tolerance: This is the degree of variability in investment returns that an investor is willing to withstand. In simpler terms, risk tolerance assesses your ability and willingness to lose some or all of your original investment in exchange for greater potential returns.
Investment Strategy: An investment strategy is a set of rules, behaviours, or procedures, designed to guide an investor's selection of an investment portfolio. Essentially, it's your game plan for investing, outlining what kind of investments to buy, how long to hold them, when to sell, and how to manage risk.
Different Asset Classes: Asset classes are groups of similar types of investments. The main asset classes are equities (stocks), fixed-income (bonds), and cash equivalents. Each asset class comes with its own level of risk and reward.
Now, let's understand the roles these concepts play in our investment decisions:
Asset Allocation: This is the first step in creating a portfolio that aligns with your financial goals and risk tolerance. By distributing your investments across various asset classes, you aim to increase the chances of higher returns and lower the risk of significant losses.
Risk Tolerance: Understanding your risk tolerance is key to selecting the right investments. If you're a conservative investor, you may lean towards safer investments like government bonds. Conversely, if you're comfortable with taking a higher degree of risk, you might have a higher percentage of equities or high-risk investments in your portfolio.
Investment Strategy: Your investment strategy acts as your roadmap, helping you navigate the investment landscape. Whether you prefer a hands-off approach using index funds or actively managing individual stocks, your strategy will shape your investment journey.
Different Asset Classes: By understanding the different asset classes, you can better diversify your portfolio. Diversification, which is key to managing risk, involves spreading your investments across various asset classes so that potential loss from one can be offset by gains in another.
Remember, these terms and concepts form the backbone of successful investing. As you become more familiar with them, you'll find yourself better equipped to make informed investment decisions, craft a well-diversified portfolio, and ultimately, reach your financial goals.
Your Financial Goals and Risk Tolerance
One of the fundamental principles of investing is understanding the "why" behind your investments – your financial goals. These goals could range from short-term objectives like saving for a vacation, to long-term ambitions such as funding your child's education, buying a home, or preparing for retirement. Identifying and articulating these goals is a crucial first step in your investment journey, as they directly influence the investment decisions you make.
Consider the following:
Short-term goals (goals that are 1-5 years away) might include saving for a car or a down payment on a house. Because of their immediate nature, safer investments like savings accounts, certificates of deposit, or money market funds could be more appropriate.
Long-term goals (those that are 5+ years away) could include things like retirement, or funding your child's college education. For these types of goals, growth-focused investments such as stocks or equity funds may be suitable as they provide the potential for higher returns over a longer time horizon.
Risk tolerance is another key determinant in your investment journey. It essentially refers to your capacity to endure potential losses in pursuit of your financial goals. This is highly individual and influenced by various factors including your financial situation, investment time horizon, and emotional comfort with risk.
A simple way to gauge this is by asking, "How would I react if my investments lost 10%, 20%, or even 50% of their value in a short period?". If the answer triggers high anxiety, you're likely to have a lower risk tolerance, preferring safer, lower-return investments. If, however, you can tolerate such swings in the pursuit of potentially higher returns, you may have a higher risk tolerance and might opt for riskier assets such as stocks or high-risk mutual funds.
Before we jump into the depths of portfolio building, the first step towards financial security is creating an emergency fund. This fund is your financial safety net, covering unexpected expenses or providing a buffer in times of income disruption. As a general rule of thumb, a good emergency fund should cover 3 to 6 months' worth of living expenses. Having this fund in place provides a strong financial foundation and allows for peace of mind when pursuing your investment goals.
Now, let's consider two hypothetical scenarios to illustrate the influence of risk tolerance on investment choices:
Scenario A – Low Risk Tolerance: John is nearing retirement and values security. As such, his risk tolerance is low. He might choose to invest largely in bonds or government securities, which offer regular income and preserve capital.
Scenario B – High Risk Tolerance: Jane, on the other hand, is in her late 20s, just started her career and has a high risk tolerance. She's comfortable with short-term fluctuations in the stock market, in pursuit of potentially higher returns. Therefore, she might choose to have a portfolio heavily weighted in equities or ETFs that track the broader stock market.
In both scenarios, the investors' risk tolerance significantly influenced the type of investments they chose. That's why understanding your financial goals and risk tolerance is crucial in shaping your investment portfolio and strategy. In the next sections, we will dive deeper into different asset classes and the process of portfolio construction.
Different Asset Classes and Investment Vehicles
An asset class is a grouping of similar types of investments. The most common asset classes are equities (stocks), fixed-income (bonds), cash equivalents, and real estate, but the financial world offers many other types as well.
Let's take a closer look:
Stocks: Owning a company's stock means you own a piece of that company. Stocks have the potential for high returns but also come with higher risk. Individual stocks, mutual funds, exchange-traded funds (ETFs), and index funds all fall under this category.
Bonds: These are essentially loans you give to a company or the government. In return, you receive periodic interest payments and the return of the principal amount at maturity. Bonds are typically considered less risky than stocks.
Cash Equivalents: These are safe, liquid investments such as money market funds or certificates of deposit (CDs). They offer lower returns but are great for preserving capital and immediate needs.
Real Estate and Alternative Investments: This includes rental properties, real estate investment trusts (REITs), and other tangible assets like gold or art. These can provide diversification and a hedge against inflation.
Now, let's talk about fixed-income securities. These include government bonds, corporate bonds, and certificates of deposit. As the name suggests, these investments provide a fixed income to the investor in the form of regular interest payments. They're generally considered less risky than stocks and are a great way to preserve capital and generate stable income.
Speaking of income, let's not forget cash-flow generating assets. These are investments that regularly produce income. Rental properties, for example, generate rental income. Real estate investment trusts (REITs) distribute the majority of their income as dividends. Money market accounts, while considered cash equivalents, also generate income through interest.
Finally, let's touch upon retirement accounts and other investment vehicles that can generate passive income. Individual Retirement Accounts (IRAs), whether traditional or Roth, allow you to invest money for retirement with certain tax advantages. A taxable brokerage account, on the other hand, is a flexible investment account with no contribution limits or distribution rules. These accounts can hold a variety of investment vehicles like stocks, bonds, or mutual funds, and the income or capital gains generated can form a part of your passive income.
Understanding these different asset classes and investment vehicles can help you diversify your portfolio, align it with your financial goals, and manage your risk tolerance effectively. In the next section, we'll delve deeper into how to build a well-diversified portfolio.
Building Your Portfolio: Asset Allocation & Diversification
Asset allocation and diversification are two cornerstone concepts in portfolio building. Let's explore them further.
Asset Allocation: This is the process of dividing your investment portfolio among various asset classes such as equities, fixed-income, and cash equivalents. The primary goal is to balance risk and reward based on your specific financial goals, risk tolerance, and investment time horizon.
For example, a younger investor with a higher risk tolerance and a longer time horizon may allocate a large portion of their portfolio to equities (say, 70%) and a smaller portion to bonds and cash equivalents (say, 20% and 10%, respectively). An older investor nearing retirement, however, may reverse these proportions, prioritizing capital preservation over growth.
Diversification: This involves spreading your investments across various asset classes, sectors, and geographical regions to avoid overexposure to any single investment. By doing so, you're not only seeking higher potential returns but also protecting against substantial losses.
In simple terms, a well-diversified portfolio behaves much like a well-balanced diet. Just as different food groups provide various nutrients needed for good health, different types of investments bring various financial benefits needed for good financial health.
To illustrate, let's assume you have a portfolio only invested in tech stocks. If the tech sector underperforms, your portfolio will likely take a hit. However, if you had diversified your investments across several sectors (tech, healthcare, finance, consumer goods, etc.), a slump in tech might be offset by gains in other sectors.
It's essential to remember that asset allocation and diversification are not "set-and-forget" strategies. You should regularly review and adjust your portfolio based on changes in your financial goals, risk tolerance, and investment time horizon. For example, as you approach retirement, you might wish to transition from riskier assets (like equities) to safer ones (like bonds).
Now, let's consider hypothetical portfolio allocations for three different levels of risk tolerance:
High Risk Tolerance (Aggressive Portfolio): 70% stocks, 20% bonds, 10% cash equivalents
Medium Risk Tolerance (Balanced Portfolio): 50% stocks, 40% bonds, 10% cash equivalents
Low Risk Tolerance (Conservative Portfolio): 20% stocks, 70% bonds, 10% cash equivalents
Each portfolio aligns with a particular risk profile, and the asset allocation reflects the investor's financial goals, risk tolerance, and time horizon.
In the end, building a successful investment portfolio is all about finding the right balance – balance between risk and reward, short-term needs and long-term goals, and preserving capital and growing wealth. The process might seem complex, but with a sound strategy and a bit of patience, you'll find that it's a journey worth taking.
Investment Strategy and Portfolio Management
An investment strategy is like a compass in your financial journey – it guides your investment decisions based on your financial goals, risk tolerance, and investment time horizon. Without a sound strategy, your investment journey might feel like sailing in the ocean without a map.
Your strategy could be as simple as investing a set amount of money each month in a diversified mix of low-cost index funds (a tactic known as dollar-cost averaging). Or, it might be more complex, involving tactical asset allocation based on market conditions. Regardless of the specifics, the goal remains the same – to grow your wealth over time while managing risk.
Along with a sound investment strategy, active portfolio management is also critical. This doesn't mean you need to monitor your investments every hour or trade daily – rather, it's about staying informed about market trends, understanding how these trends might impact your investments, and making adjustments as needed.
For example, you might need to rebalance your portfolio periodically to maintain your desired asset allocation. If the stock market has a particularly strong run, it could cause your portfolio to be too heavily weighted in equities, and you might need to sell some stocks and buy bonds to get back to your desired allocation.
For those who prefer a hands-off approach, robo-advisors or professional money managers can be great options. Robo-advisors use algorithms to manage your portfolio and automatically rebalance it based on your pre-set preferences. On the other hand, professional money managers bring human judgment and expertise, especially useful in complex market situations.
Lastly, when talking about investment strategies, we can't forget about the wisdom of successful investors like Warren Buffett. His strategy is a testament to the virtues of long-term investing, understanding what you invest in, and the power of compounding. Known for his value investing strategy, Buffett advises buying quality stocks at a reasonable price and holding onto them for the long term.
Remember, investing isn't about getting rich quick; it's about growing your wealth steadily over time. As the saying goes, it's not about timing the market, but time IN the market that counts. So, be patient, stay disciplined, and let your money work for you.
Role of Financial Advisors
While some investors prefer the DIY approach, others may seek the guidance of a financial advisor or investment advisor. So when is it a good idea to consult with a professional? Typically, as your financial situation becomes more complex – such as when you start a family, approach retirement, or come into a significant amount of money – a financial advisor can provide valuable insight and advice.
A financial advisor plays multiple roles. They help you understand your financial situation, define your financial goals, and develop an investment strategy. They assist with asset allocation, ensuring your portfolio aligns with your risk tolerance and time horizon. They can also provide advice based on past performance and future projections of different investment options.
Choosing the right financial advisor requires due diligence. Look for advisors with relevant qualifications and a fiduciary duty (meaning they are legally required to act in your best interest). Check their credentials, ask about their investment philosophy, and understand how they are compensated. Most importantly, choose an advisor with whom you feel comfortable discussing your financial matters.
Next Steps & Best Practices for Portfolio Building
As you embark on your investment journey, remember the importance of continuous learning. The investment landscape is ever-changing, and staying informed will help you make better investment decisions. Monitor your investments regularly, but avoid the temptation to react to short-term market fluctuations. Remember, investing is a marathon, not a sprint.
For beginner investors, starting slow is often the best approach. Consider beginning with savings accounts or low-risk investments while you learn the ropes. As you gain confidence and understanding, gradually venture into different types of assets.
Diversification is another crucial aspect of successful investing. It's the financial equivalent of the saying, "Don't put all your eggs in one basket." Spreading your investments across various asset classes can help you achieve higher returns and offset potential losses.
Maintaining the right level of risk is equally important. This involves balancing between riskier growth-oriented assets and safer income-oriented assets based on your risk tolerance and financial goals.
Lastly, never lose sight of your long-term goals. While short-term market trends might be tempting, staying focused on your long-term objectives will guide your investment decisions and bring you closer to your financial aspirations.
Remember, investing isn't about making quick wins; it's about planning and executing a long-term strategy that aligns with your financial goals. Stay patient, stay informed, and stay on course – your future self will thank you.
Frequently Asked Questions (FAQ)
Q: How much money do I need to start investing?
A: You can start investing with any amount, thanks to platforms offering fractional shares and low or no minimum account balances. Starting small can still yield significant results over time, thanks to the power of compound interest.
Q: What is a greater risk in terms of investments?
A: Greater risk in investments usually refers to the potential for higher volatility or loss of capital. High-risk investments typically offer the potential for higher returns to compensate for the increased risk.
Q: What are some good investment strategies for beginners?
A: A good strategy for beginners is to start slow, learn the basics, and gradually diversify their investments. Starting with a broad-based index fund or ETF can be a great way to get diversified exposure to the stock market. Also, make sure to take advantage of tax-advantaged accounts like IRAs or 401(k)s.
Q: What is a good way to generate passive income?
A: Some common ways to generate passive income include investing in dividend-paying stocks, real estate investment trusts (REITs), bonds, and peer-to-peer lending. Rental properties can also generate passive income, but they require more active involvement.
Q: Is investing in individual stocks a good idea?
A: Investing in individual stocks can offer high returns but also comes with higher risk compared to diversified investment vehicles like mutual funds or ETFs. If you decide to invest in individual stocks, make sure it aligns with your risk tolerance and overall investment strategy.
Final Thoughts
Congratulations! You've taken the first steps on your investment journey, gaining an understanding of key investment concepts, the importance of financial goals, risk tolerance, asset allocation, and diversification.
Remember, building a robust financial portfolio is a dynamic process, requiring regular reviews and adjustments based on changes in your financial goals, market conditions, and life circumstances.
Embark on this journey with patience and persistence. Start slow, learn as you go, and gradually expand your portfolio. Seek professional advice when needed, and never stop learning.
With a well-crafted strategy, a diversified portfolio, and a long-term perspective, you're well-equipped to navigate the world of investing. Here's to a successful investment journey and a secure financial future!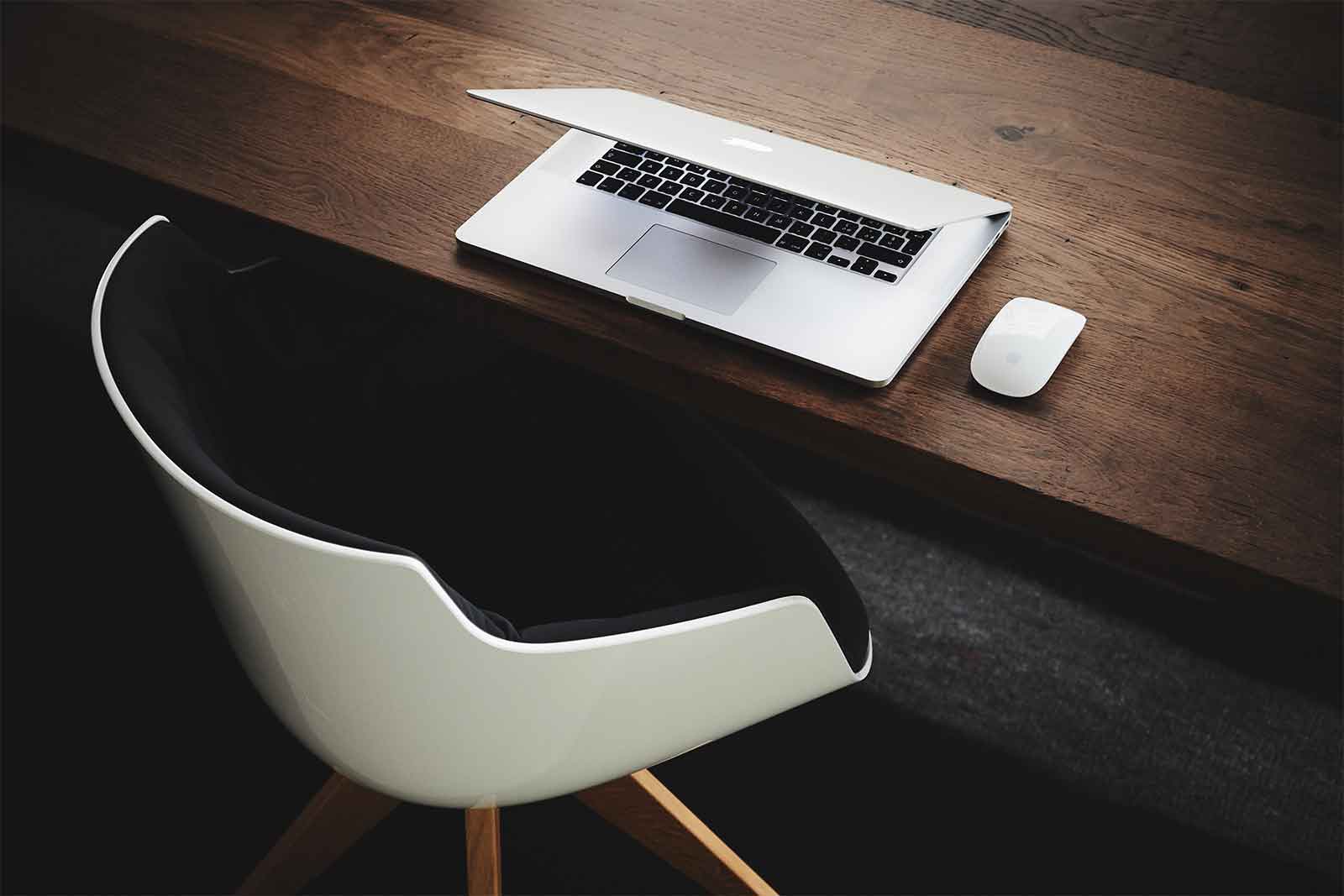 Discover how to build a robust financial portfolio with this comprehensive guide with Progress Wealth Management's Help