Key Points
Financial Readiness: Evaluate your financial situation, including retirement savings, investments, debts, and expenses, to determine if you have enough resources to support your desired lifestyle in retirement.
Health Considerations: Assess your health and potential healthcare needs in retirement. Consider factors like medical insurance, long-term care costs, and overall physical well-being when deciding the appropriate time to retire.
Social Security and Pension Benefits: Understand the benefits you may be entitled to, such as Social Security and pensions. Determine the impact of different retirement ages on these benefits and how they align with your financial goals.
Lifestyle and Personal Goals: Reflect on your personal aspirations, interests, and goals for retirement. Consider how retiring at different ages may impact your ability to pursue activities, travel, or spend time with family and loved ones.
Transition Planning: Prepare for the transition from work to retirement by creating a plan that addresses important aspects such as determining how you will spend your time, maintaining social connections, and finding purpose and fulfillment in retirement.
Introduction
Retirement planning is a crucial aspect of our financial journey that requires careful consideration and strategic decision-making. It is a process that allows us to envision and achieve the lifestyle we desire during our golden years. By planning ahead, we can ensure financial security and peace of mind as we transition from our working years to retirement.
To embark on this journey, it is essential to understand the key terms and factors that play a significant role in retirement planning. Let's explore some of these crucial elements that will guide us in making informed decisions about when to retire and how to achieve our retirement goals.
Social Security Benefits
Social Security benefits are an important source of retirement income for many individuals. Understanding how these benefits work and how they factor into your retirement plan is essential.
The Social Security Administration provides a range of resources and tools on their website to help you estimate your future benefits based on your work history and projected retirement date.
Factors such as your full retirement age, year of birth, and employment history impact the calculation of your Social Security retirement benefits.
Additionally, considering spousal benefits can further enhance your overall retirement income strategy.
Retirement Accounts
Retirement accounts, such as Roth IRAs and Traditional IRAs, offer tax advantages and provide a means to accumulate savings for retirement.
It is crucial to assess your retirement savings and investment portfolio regularly to ensure you are on track to meet your financial goals.
Take into account employer match and contribution options available to you through your workplace retirement plans, such as a 401(k) or 403(b).
Retirement Income
Determining how much income you will need during retirement is a critical step in your retirement planning process.
Take into consideration your current budget, anticipated expenses in retirement, and any expected changes in your lifestyle.
Evaluating potential sources of retirement income beyond Social Security, such as pensions, annuities, rental properties, or other investments, will provide a comprehensive view of your financial readiness.
Life Expectancy
Life expectancy is a key factor to consider when deciding on your retirement date.
Advances in healthcare and a generally longer lifespan mean that retirement could span several decades.
Assessing your health, family history, and lifestyle choices will help you estimate your life expectancy and plan accordingly.
Retirement Goals
Defining your retirement goals is essential to ensure a fulfilling and purpose-driven retirement.
Consider what activities, hobbies, or travel plans you want to pursue during your retirement years.
Align your financial plan with your specific goals and aspirations to create a roadmap for the retirement lifestyle you envision.
By understanding these key terms and factors, we lay the foundation for a comprehensive retirement plan that addresses our financial needs, lifestyle goals, and future aspirations. In the following sections, we will delve deeper into each of these elements, providing actionable insights and guidance to help you make informed decisions and achieve a successful retirement.
Determining Your Retirement Goals
One of the initial steps in retirement planning is to define your ideal retirement lifestyle. Retirement is a unique phase in life where you have the opportunity to pursue your passions, interests, and dreams without the constraints of a full-time job. By taking the time to envision your retirement, you can create a roadmap that aligns with your aspirations and sets the stage for a fulfilling post-work life.
Defining Your Ideal Retirement Lifestyle
Reflect on how you envision your ideal retirement. Consider questions such as:

What activities or hobbies would you like to engage in during your retirement?
Are there any specific destinations you would like to travel to?
Would you like to spend more time with family and friends?
Do you see yourself engaging in volunteer work or pursuing new educational opportunities?

Consider your preferences and interests. Retirement provides the opportunity to focus on activities that bring you joy and fulfillment. Whether it's pursuing a long-held passion, exploring new hobbies, or simply enjoying the freedom to relax and unwind, identifying your interests will guide your retirement planning efforts.
Identifying Specific Goals and Aspirations
Once you have a clear understanding of your retirement lifestyle, it's essential to identify specific goals and aspirations that you would like to achieve. By setting concrete objectives, you can create a sense of purpose and direction for your retirement years.
Financial Goals:
Determine the level of financial independence you desire. Would you like to maintain your current standard of living or make adjustments?
Identify any major expenses you anticipate, such as purchasing a second home or funding your children's education.
Consider factors like inflation and rising healthcare costs when setting financial goals.
Lifestyle Goals:
Establish personal milestones that you would like to achieve during your retirement. This could include milestones related to travel, personal development, or experiences you wish to have.
Consider any legacy or charitable goals you may have, such as leaving a meaningful impact in your community or supporting causes that are important to you.
Health and Wellness Goals:
Prioritize your health and well-being by setting goals related to physical fitness, mental well-being, and maintaining an active and healthy lifestyle.
Consider factors such as healthcare expenses, long-term care insurance, and any necessary adjustments to your lifestyle to support your health goals.
Personal Development Goals:
Retirement is an excellent opportunity for personal growth and continued learning. Identify areas of personal development that you would like to focus on during retirement, such as pursuing higher education, learning new skills, or exploring creative outlets.
By defining your ideal retirement lifestyle and identifying specific goals and aspirations, you can create a clear vision for the future and align your retirement planning efforts accordingly. These goals will serve as the foundation for the financial strategies and decisions you make as you work towards achieving a fulfilling and rewarding retirement.
Assessing Your Financial Readiness
A. Evaluating Retirement Accounts
Retirement accounts play a vital role in building a secure financial foundation for retirement. Here are key considerations when evaluating your retirement accounts:
Types of Retirement Accounts: Understand the different types of retirement accounts available, such as Roth IRAs and Traditional IRAs. Evaluate the benefits and tax implications of each to determine which aligns best with your financial goals.
Calculating Retirement Savings and Investment Portfolio: Assess the current value of your retirement accounts and investment portfolio. Consider factors such as contribution limits, investment performance, and diversification. Regularly review and adjust your investment strategy to maximize growth and manage risk.
Employer Match and Contribution Options: If you have a workplace retirement plan, such as a 401(k) or 403(b), take advantage of any employer match. Evaluate your contribution options and determine the optimal amount to save towards retirement, considering your current budget and long-term financial goals.
B. Social Security Benefits
Understanding Social Security retirement benefits is crucial for your financial readiness. Consider the following:
Understanding Social Security Retirement Benefits: Familiarize yourself with how Social Security benefits are calculated based on your work history and earnings. Be aware of the formula used by the Social Security Administration to determine your monthly benefit.
Determining Full Retirement Age and Eligibility Requirements: Know your full retirement age, which depends on your year of birth. Understanding the eligibility requirements and the impact of claiming benefits early or delaying can help you make informed decisions.
Exploring Spousal Benefits and Strategies: If you are married or have been married, explore spousal benefits and potential claiming strategies. Evaluate scenarios that optimize benefits for both you and your spouse to enhance your overall retirement income.
Utilizing the Social Security Administration's Resources: Access the Social Security Administration's website and tools to estimate your retirement benefits. Use their resources to gain insights into claiming strategies, file for benefits, and stay informed about any policy changes or updates.
C. Other Sources of Retirement Income
In addition to retirement accounts and Social Security, consider other potential sources of retirement income:
Evaluating Pensions and Annuities: If you are eligible for a pension or annuity, evaluate the payout options and determine how it fits into your overall retirement income plan. Consider factors such as inflation protection and survivor benefits.
Assessing Real Estate and Other Investments: Evaluate any real estate holdings or investment properties you own. Determine if they can provide rental income or be sold to generate funds for retirement. Review your investment portfolio and make adjustments to align with your risk tolerance and retirement goals.
Considering Additional Income Streams: Explore additional income streams that can supplement your retirement funds. This may include starting a side business, freelancing, or investing in dividend-paying stocks. Rental properties can also provide a consistent source of income.
Estimating Your Retirement Expenses
Accurately estimating your retirement expenses is crucial for effective financial planning. Consider the following factors:
Analyzing Current and Future Expenses: Review your current budget to understand your spending patterns. Consider how your expenses may change in retirement, such as reduced work-related costs and potentially increased leisure or healthcare expenses.
Accounting for Healthcare Costs and Long-Term Care Insurance: Healthcare expenses are a significant consideration in retirement. Research and estimate potential healthcare costs, including insurance premiums, deductibles, and prescription medications. Evaluate the need for long-term care insurance to protect against potential high costs.
Factoring in Taxes and Potential Inflation: Understand how taxes may impact your retirement income. Consider the tax implications of withdrawals from retirement accounts and potential changes in tax laws. Account for inflation when projecting your future expenses to maintain your purchasing power.
By thoroughly assessing your financial readiness through evaluating retirement accounts, understanding Social Security benefits, and estimating retirement expenses, you gain a clearer picture of your overall financial position. This knowledge will help you make informed decisions and create a robust retirement plan that aligns with your goals and ensures financial stability in your golden years.
Calculating Your Retirement Date
Determining the optimal retirement date involves a careful assessment of your financial needs, savings factor, and desired lifestyle. Consider the following steps:
Assessing Your Financial Needs: Evaluate your anticipated retirement expenses and compare them to your projected retirement income. Determine the level of income necessary to maintain your desired lifestyle during retirement.
Savings Factor: Calculate your savings factor by considering factors such as your current age, desired retirement age, life expectancy, and expected rate of return on investments. This calculation will give you an estimate of how much you need to save to reach your retirement goals.
Exploring Retirement Calculation Tools and Methods: Utilize online retirement calculators and tools to estimate your retirement date based on your financial situation and goals. These tools consider factors such as savings, investments, inflation, and Social Security benefits.
Consulting with a Financial Planner or Advisor: Seek professional advice from a financial planner or advisor who can provide personalized guidance based on your unique circumstances. They can help you assess your financial readiness, calculate a realistic retirement date, and recommend strategies to achieve your retirement goals.
Early Retirement Considerations
Early retirement may be an enticing option for some individuals. However, it's important to carefully consider the pros and cons before making this decision:
Pros of Early Retirement:

More leisure time and freedom to pursue personal interests.
Opportunity for a second career or entrepreneurial ventures.
Enjoyment of good health and energy during the early retirement years.

Cons of Early Retirement:

Potential financial gaps due to a longer retirement period.
Reduced Social Security benefits if claiming early.
Limited access to employer-sponsored benefits such as healthcare coverage.

Managing Potential Financial Gaps and Healthcare Coverage:

Evaluate your financial readiness for early retirement. Assess your savings, investments, and alternative income sources to ensure they can sustain you throughout your retirement years.
Consider healthcare coverage options, such as private health insurance or COBRA, to bridge the gap between early retirement and Medicare eligibility.

Strategies for Building an Emergency Fund:

Establish an emergency fund to cover unexpected expenses during retirement. Aim for a fund that can cover three to six months of living expenses.
Explore ways to generate additional income during early retirement, such as part-time work, freelancing, or rental income.
By carefully weighing the pros and cons of early retirement, addressing potential financial gaps, and building an emergency fund, you can make an informed decision about whether early retirement aligns with your goals and financial stability. Consulting with a financial professional will provide valuable insights and guidance throughout this process.
Making Informed Financial Decisions
To secure your financial future in retirement, it's essential to make informed financial decisions. Consider the following factors:
Understanding Investment Strategies for Retirement: Explore investment strategies that align with your risk tolerance, time horizon, and financial goals. Diversify your portfolio to manage risk and maximize returns. Consider working with a financial advisor to develop a customized investment plan.
Evaluating the Stock Market and Interest Rates: Stay informed about market trends and assess the potential impact on your investment portfolio. Understand the relationship between interest rates and investments, such as bonds or savings accounts, to make informed decisions.
Minimizing Retirement Taxes and Optimizing Taxable Income: Strategically manage your retirement income to minimize taxes. Consider tax-efficient withdrawal strategies from retirement accounts. Explore tax-saving options, such as Roth conversions, and make use of tax deductions and credits available to retirees.
Ensuring Financial Security in Retirement
Ensuring financial security in retirement involves careful planning and consideration of various factors. Take the following steps:
Factors to Consider for a Comfortable Retirement: Evaluate your retirement goals and desired lifestyle. Consider factors such as inflation, changing healthcare needs, and potential long-term care costs. Plan for contingencies and build a buffer for unexpected expenses.
Assessing the Viability of a Pension Advance or Reverse Mortgage: Explore options like pension advances or reverse mortgages, but exercise caution. Understand the terms, risks, and potential impact on your financial situation before pursuing such options. Consult with a financial advisor or retirement specialist for guidance.
Exploring Healthcare Options and Medicare Coverage: Understand healthcare options available during retirement, including Medicare. Educate yourself on Medicare Part A, Part B, and supplemental plans. Evaluate costs, coverage, and any additional healthcare needs. Consider long-term care insurance to protect against substantial healthcare expenses.
By making informed financial decisions, understanding investment strategies, evaluating market conditions, minimizing retirement taxes, and ensuring financial security through factors like pension planning and healthcare coverage, you can enhance your financial stability and enjoy a comfortable retirement. Continually review and adjust your financial plan as circumstances change to maintain your financial well-being.
The Retirement Process
Approaching retirement involves specific steps and considerations. Take the following into account:
Steps to Take When Approaching Retirement: Review your financial readiness, reassess your retirement goals, and make any necessary adjustments. Consider consulting with a financial planner or advisor to ensure a smooth transition into retirement.
Applying for Retirement Benefits and Seeking Professional Assistance: Understand the process of applying for retirement benefits, whether it's Social Security or pension benefits. Seek professional assistance to navigate the paperwork and optimize your benefits.
Engaging with the Social Security Administration and Internal Revenue Service: Stay informed about updates and changes from the Social Security Administration and the Internal Revenue Service. Understand the rules and regulations surrounding retirement benefits, taxes, and required minimum distributions.
Choosing the Best Retirement Age
Determining the optimal retirement age requires careful consideration of various factors:
Factors to Consider When Determining the Optimal Retirement Age: Assess your financial readiness, health status, and personal goals. Evaluate how factors such as life expectancy, health considerations, and financial independence align with your desired retirement age.
Life Expectancy and Health Considerations: Consider your anticipated life expectancy based on family history, lifestyle, and overall health. Assess your ability to maintain a fulfilling retirement lifestyle while prioritizing your health and well-being.
Balancing Financial Independence with Personal Goals: Strive to achieve a balance between financial independence and pursuing personal goals. Evaluate the impact of retiring earlier or later on your retirement income and lifestyle aspirations.
Planning for a Successful Retirement
To ensure a successful retirement, focus on the following:
Establishing a Comprehensive Financial Plan: Develop a comprehensive financial plan that encompasses all aspects of your retirement, including income sources, investments, expenses, and estate planning. Consider working with a financial planner to create a personalized plan.
Setting Achievable Milestones and Adjusting as Needed: Set achievable milestones along your retirement journey to track progress and make necessary adjustments. Regularly review your financial plan, investment portfolio, and goals to ensure they remain aligned with your evolving needs.
Continually Monitoring and Adjusting Your Retirement Strategy: Stay proactive in monitoring your retirement strategy. Be aware of economic trends, market fluctuations, and changes in your personal circumstances. Regularly reassess and adjust your retirement plan as needed to stay on track.
Final Thoughts
Deciding when to retire is a significant decision that requires careful consideration and planning. By assessing your financial readiness, understanding key factors such as retirement accounts and Social Security benefits, estimating expenses, and making informed financial decisions, you can pave the way for a fulfilling and secure retirement. Remember to seek professional advice, utilize resources from reputable organizations like the Social Security Administration and Internal Revenue Service, and prioritize your health, happiness, and financial security as you embark on this new chapter of your life.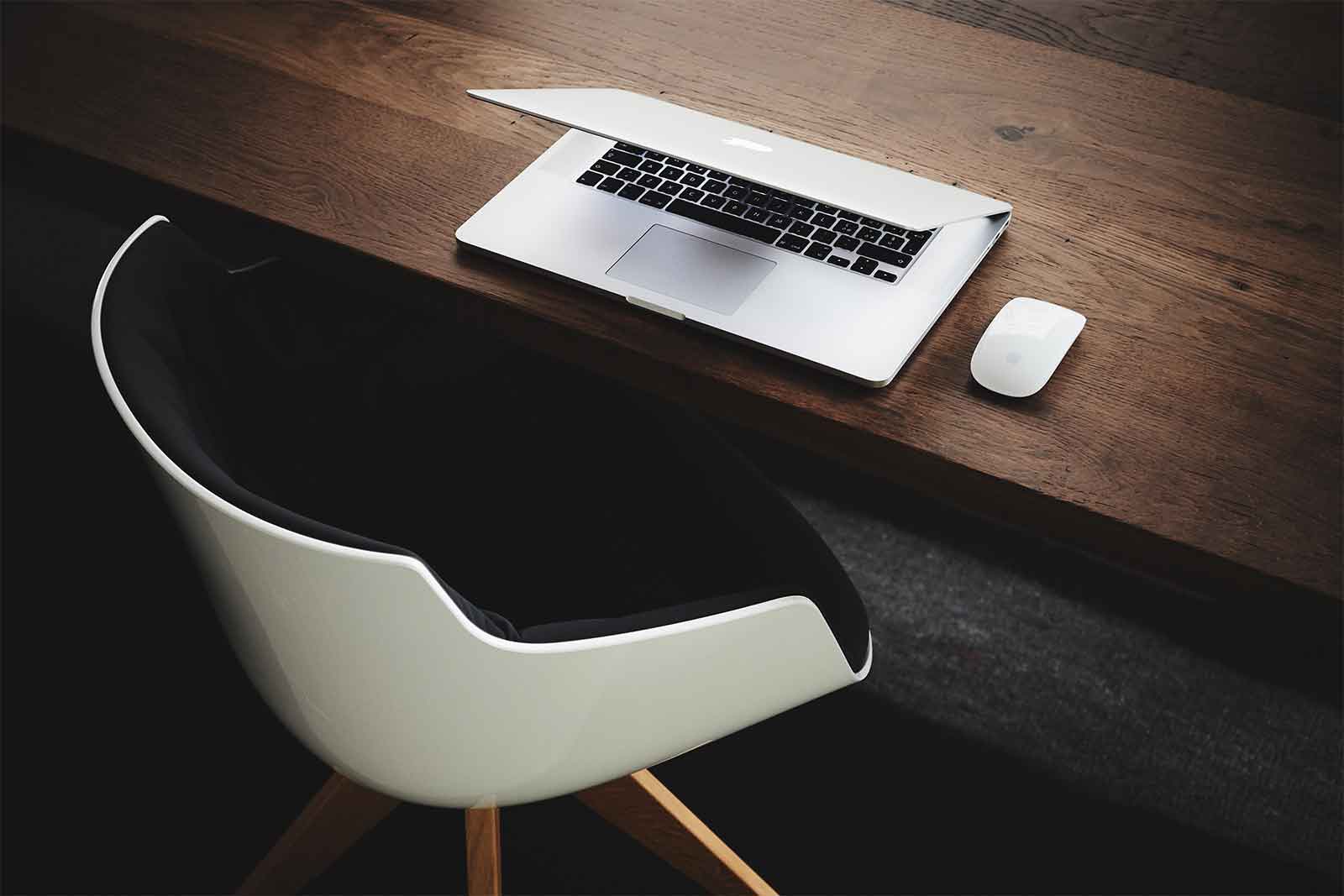 Discover the essential factors and considerations for deciding when to retire With Progress Wealth Management.