Key Points
Amazon's competitive salary structure plays a significant role in attracting top talent.
Amazon offers comprehensive employee benefits, including unique offerings that support public safety.
Miscellaneous perks like early access to Prime Day and benefits for domestic partners further enhance Amazon's employee packages.
Amazon's robust compensation and benefits strategy contributes to its position as a top GBS employer.
The company's approach to compensation and benefits reflects its commitment to its employees and its broader economic development strategy.
Introduction
Hello, friends! Welcome to our deep dive into the fascinating world of Amazon's compensation and benefits structure. As a financial planner, it's my job to understand the ins and outs of remuneration packages offered by leading employers, and let me tell you, there's plenty to discuss when it comes to this e-commerce giant. Let's take a walk together down this information lane.
Amazon, a name that hardly requires an introduction, stands as a colossus in the global business services (GBS) sector. With its expansive range of services, from retail to technology, it has built a reputation as one of the top GBS employers worldwide. Their success is not just a product of their innovative services and vast market reach, but also of their keen understanding of talent markets. And one way Amazon excels in this area is through its attractive compensation packages and benefits, which play a vital role in attracting and retaining the top talent.
But why is understanding Amazon's compensation and benefits so important? Here are a few reasons:
It provides valuable insights: By dissecting Amazon's approach, we get a glimpse into the strategies used by a global industry leader. This knowledge is not only beneficial to prospective employees but also provides valuable insights for other companies in the field.
It helps in setting the bar: Amazon's approach to compensation and benefits often sets a benchmark in the industry. This has ripple effects in the talent markets, influencing salary structure and employee benefits across the board.
It's part of Amazon's success story: As a U.S. citizen and a financial planner, seeing the tangible impact of Amazon's comprehensive benefits and competitive salaries on the economic development of communities and individuals is quite inspiring. The understanding of this aspect of Amazon's operation is crucial to appreciating its overall success.
So, as we embark on this exploration of Amazon's remuneration model, we will be delving into the details of their salary structure, employee benefits, and the miscellaneous perks that come with being part of the Amazon family. Along the way, I'll share hypothetical examples to illustrate how these benefits play out in real-world situations, making this discussion as practical and relatable as possible. Stay with me as we unravel what makes Amazon's compensation and benefits package a key player in their industry dominance.
Amazon's Compensation Strategy
The heart of any company's talent acquisition strategy lies in its compensation structure. Amazon, as we know, is a magnet for top talent, and a lot of that has to do with how they structure their salaries and benefits. So, let's dive into that.
Amazon's salary structure is a fascinating beast, with its key strengths lying in its ability to attract top talent and the broad salary range it offers. When competing in global talent markets, offering competitive compensation is not just an option, but a necessity. And Amazon does this in a big way.
One of the ways Amazon ensures it can attract the cream of the crop is by offering salaries that are not only competitive but are often at the top end of industry standards. The broad salary range caters to a wide spectrum of roles and experience levels, which means whether you're a fresh-faced intern or a seasoned executive, there's a place for you within the Amazon family.
To illustrate this, consider the example of an anonymous proxy. Let's say this proxy is a software engineer in the technology sector, comparing salaries from potential employers:
Anonymous Proxy's current salary: $100,000.
Offer from a different tech company: $110,000.
Amazon's offer: $120,000.
In this hypothetical situation, Amazon's offer stands out, showing why it consistently attracts top talent in competitive markets.
Moving on to Amazon's financial statements, they offer a window into the company's economic health and its approach to handling capital. The role of capital gains, in particular, is an area to note. Amazon is known for its strategic investment activities, which often result in substantial capital gains. These gains not only strengthen Amazon's overall financial position but are also sometimes shared with employees in the form of stock options, further enhancing its attractive compensation packages.
Another critical element within Amazon's financial statements is the gross profit margin. Understanding this metric is essential as it gives us an indication of Amazon's financial efficiency and pricing strategy. Amazon's often razor-thin gross profit margin is evidence of the company's customer-centric approach – they strive to keep prices low for consumers while still maintaining profitability.
Amazon's Employee Benefits
Along with competitive salaries, Amazon offers an impressive range of employee benefits that make it a great place to work. So, what are these benefits and how do they support Amazon's employees? Let's dive right in.
Amazon's benefit package goes beyond the standard. Alongside health insurance and retirement contributions, they offer a variety of unique benefits tailored to their employees' needs. These range from parental leave to mental health support, showing a clear commitment to their workforce's overall wellbeing. These offerings undoubtedly play a major role in attracting and retaining employees, contributing to Amazon's status as one of the top GBS employers.
In a noteworthy show of social commitment, Amazon's approach to Human Services and Public Safety is also incorporated into their benefits structure. As an integral part of the community, they support service providers in various capacities. For example, Amazon offers benefits for volunteer firefighters, acknowledging the essential role they play in public safety and community service. This isn't common in the industry, and it shows how Amazon's benefits extend beyond the individual employee to the wider community.
Imagine, for instance, an Amazon employee – let's call her Jane. Jane is a volunteer firefighter in her community. Amazon's benefits structure allows her to serve her community without worrying about losing pay or benefits. It's a win-win for both Jane and her community.
Jury duty is another area where Amazon demonstrates its civic responsibility. Should an employee, say John, be called for jury duty, Amazon's policy ensures that John's normal pay continues for up to three weeks, reducing any financial stress and allowing him to fulfill his civic duty without worry.
One of the standout programs in Amazon's benefit structure is the Amazon Future Engineer (AFE) Internship. This program promotes economic development and growth in talent markets by fostering the next generation of tech enthusiasts and professionals. It's an opportunity for students, particularly from underserved communities, to gain hands-on experience and learn from some of the best in the industry.
Let's take the example of Mike, a U.S. citizen who was part of the AFE internship program. He asserts that the experience not only provided him with valuable industry skills but also boosted his confidence and gave him a significant head start in his career. Mike's testimonial is a shining endorsement of the impact that such initiatives can have on individual career paths and the wider economic development.
Miscellaneous Benefits at Amazon
Apart from its solid salary structure and employee benefits, Amazon offers a variety of perks that make working there a unique experience. These miscellaneous benefits add an extra layer of attraction to the Amazon work experience. Let's explore what these perks are.
One of the notable advantages of working at Amazon is the access employees get to Prime Day and early deals. Amazon's Prime Day is an exclusive event offering a plethora of deals and discounts. As an Amazon employee, not only do you get a front-row seat to these deals, but you also often get early access, ensuring you get the best out of this massive sales event.
Amazon's benefits package also extends to domestic partners, making it an inclusive employer. Recognizing the diverse nature of modern relationships, Amazon provides the same benefits to domestic partners that it offers to spouses, reflecting its commitment to equality and inclusivity.
Imagine, for instance, an employee named Sarah. Sarah and her domestic partner, Emily, enjoy the same health insurance benefits as their married counterparts. This support from Amazon makes a huge difference to their peace of mind and financial stability.
When it comes to employer contributions, Amazon goes above and beyond. Amazon's 401(k) plan includes a company match, enhancing the retirement savings of their employees. In addition, Amazon also offers restricted stock units to employees after certain tenure milestones. These stock options not only encourage employee retention but also provide a significant financial boost.
Impact of Amazon's Compensation and Benefits
In understanding Amazon's compensation and benefits structure, we also begin to see how these strategies contribute to Amazon's standing as one of the top GBS employers. Let's unpack this a bit further.
Amazon's robust compensation strategy, complemented by a comprehensive suite of employee benefits and perks, is a significant factor in their ability to attract and retain top talent. In a competitive global talent market, where companies vie for the best and brightest, Amazon's offerings stand out. They ensure that the brightest minds in the industry are incentivized to join and, more importantly, stay within the Amazon family. This influx and retention of talent directly contribute to Amazon's continuous growth and industry dominance.
Furthermore, these compensation and benefit strategies have a direct impact on Amazon's report's key metric – its employee satisfaction rate. A satisfied employee is not only more productive but is also more likely to stay with the company long-term. By investing in their employees' financial well-being, personal growth, and even their civic duties, Amazon promotes a high level of job satisfaction among its workforce. This increased satisfaction, in turn, leads to lower turnover rates, greater productivity, and better overall company performance.
FAQs
Over the course of our exploration of Amazon's compensation and benefits, several common questions might arise. Here, I've addressed some of the most frequently asked ones.
What is unique about Amazon's salary structure? Amazon offers a competitive salary structure with a broad range, catering to different roles and experience levels. This allows Amazon to attract top talent and provides growth opportunities for employees.
What kind of employee benefits does Amazon offer? Amazon offers a comprehensive suite of benefits, including health insurance, retirement contributions, parental leave, mental health support, and more. Unique benefits include support for volunteer firefighters, paid jury duty leave, and an inclusive approach to domestic partners.
What are the miscellaneous benefits at Amazon? Amazon provides perks like access to Prime Day and early deals, 401(k) company match, and stock options. The company's benefits also extend to domestic partners, reflecting their commitment to inclusivity.
How does Amazon's compensation and benefits impact its position as a top GBS employer? Amazon's robust compensation and benefits strategy contributes significantly to its ability to attract and retain top talent. This plays a crucial role in maintaining Amazon's position as one of the top GBS employers.
Final Thoughts
As we wrap up our exploration, it's clear that Amazon's approach to compensation and benefits is a critical factor in its industry success. By offering a competitive salary structure, a comprehensive benefits package, and additional perks, Amazon manages to attract top talent and maintain a satisfied and motivated workforce.
Beyond its direct impact on employees, this approach also plays a role in Amazon's broader economic development and talent market strategy. By fostering talent development through initiatives like the AFE internship, and supporting civic responsibilities like jury duty and volunteer firefighters, Amazon extends its influence and impact beyond its immediate workforce.
In the grand scheme of things, it's clear that Amazon's comprehensive approach to compensation and benefits not only contributes to its standing as one of the top GBS employers but also resonates with its overall mission of being Earth's most customer-centric company. It does this by starting with the foundation – its employees.
From a financial planning perspective, the insights gained from understanding Amazon's compensation and benefits strategies can be invaluable, offering a model that other businesses could learn from and adapt to their contexts. As we continue to watch Amazon's trajectory, we can only expect its innovative approach to continue setting trends in the industry.
Thank you for joining me on this journey! Let's keep the conversation going.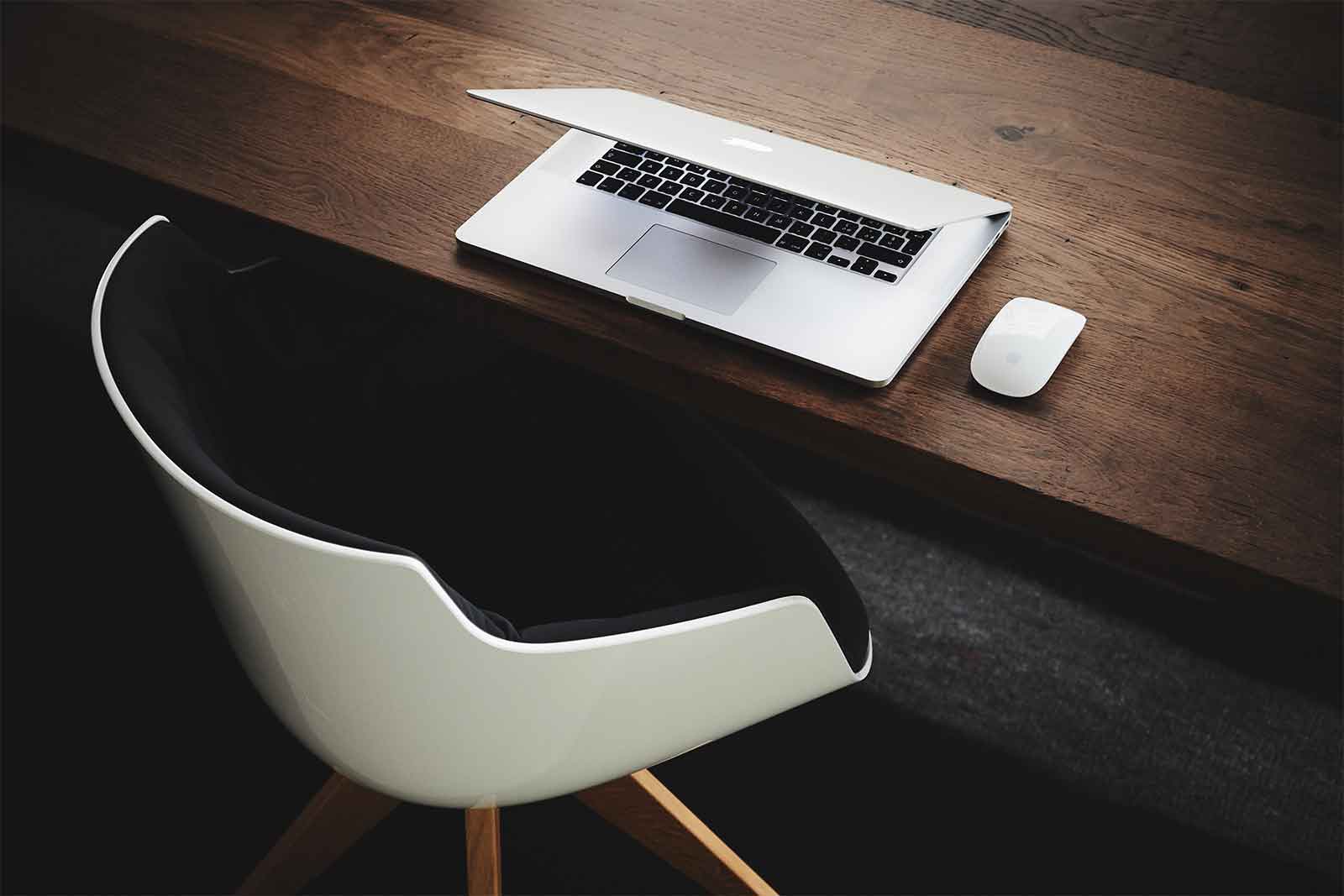 Dive into the comprehensive analysis of Amazon's compensation strategy, employee benefits with Progress Wealth management.