Progress Wealth is not affiliated with Amazon. While our team provides general information about Amazon's employee benefits to our clients, we make no guarantees that it's accurate. If you have questions about your benefits as an Amazon employee, please contact Amazon directly.
Key Points
Amazon offers a variety of health insurance options to its employees, including medical, dental, and vision coverage, as well as wellness programs.
The company provides a 401(k) plan with a company match, and also offers a program called Career Choice, which provides up to $12,000 in tuition reimbursement for employees pursuing career-related education.
Other benefits include paid time off, including vacation and sick leave, as well as parental leave and adoption assistance.
Amazon also offers a range of employee discounts and perks, including discounts on Amazon products, free access to Amazon Prime, and discounted gym memberships.
The article notes that Amazon's benefits and perks vary depending on an employee's job level, location, and length of service.
The article also highlights some criticisms of Amazon's benefits and work culture, including concerns about working conditions and long hours.
How Can Make The Most Out Of My Amazon Employee Benefits?
Your benefits package is complicated and there's no silver bullet in financial planning because all of our lives, goals, and circumstances are all so different. Get the answers you're looking for by clicking on the link below.
Amazon New Hire Compensation
Amazon offers a competitive compensation package to its new hires. The company offers a base salary, stock options, and a bonus plan. New hires also receive a signing bonus and relocation reimbursement. Amazon also provides health insurance, retirement benefits, and employee discounts.
Check out the video for a more detailed explanation of compensation for new Amazon employees.
Base Salary
Amazon offers a competitive base salary to its employees. Salaries are based on many factors, including position, location, education, and experience. Amazon also offers bonuses and stock options to eligible employees.

New Hire base salaries at Amazon range from $50,000 to over $100,000 per year. Bonuses and stock options can vary widely, depending on factors such as position and length of service. Amazon also offers a number of benefits to its employees, including health insurance, retirement plans, and tuition reimbursement.
In addition, Amazon recently raised its max base salary from 160k to 350k in order to better retain top talent. This is great news for Amazonians everywhere because if your labor is worth 350k, you should go out and get it. It's nice you don't have to quit your job to get the salary you're worth.
New Hire Bonus
If you're thinking of joining Amazon, one of the many perks you can enjoy is our new hire bonus. This bonus is available to all full-time, salaried employees who have completed their probationary period, and it's a great way to boost your earnings.

So how does it work? For every year that you remain employed at Amazon, you will receive a bonus equal to 5% of your base salary. The maximum bonus amount is $10,000, so if you're earning a salary of $200,000 per year, you could potentially earn a $10,000 bonus just for staying with the company!

There are some other restrictions and conditions that apply to the new hire bonus, so be sure to read through the full details before making any decisions. But overall, it's a great benefit that can help you earn more money while working at Amazon.
Restricted Stock Units (RSUs)
If you're an Amazon employee, you may be eligible for restricted stock units (RSUs). RSUs are a type of stock that is subject to vesting restrictions. That means you can't sell or transfer the shares until a certain date or event has occurred.

There are many benefits to having RSUs. For one, they can provide you with a sense of ownership in the company. They can also help you build long-term wealth, since you'll likely receive the shares at a lower price than what they're worth on the open market.

Another benefit of RSUs is that they can create a "forced savings" plan for you. Since you can't sell or transfer the shares until they vest, you'll likely hold onto them for a longer period of time. This can help you save for retirement or other long-term financial goals.

Of course, there are some risks associated with RSUs as well. For example, if the company's stock price goes down, you could lose money on your investment. And if you leave the company before your RSUs vest, you'll forfeit your shares.

Overall, though, RSUs can be a great way to build equity in a company and create long-term wealth. If you're eligible for RSUs, be sure to understand the terms and conditions before making any decisions about whether to accept them.
Investing as an Amazon Employee
Amazonians throughout the country should understand how their total compensation works because it has an impact on both their savings and investing strategy. Your first couple years of compensation at Amazon are typically far lower than years 3, 4 and on. This should have an impact on how you save, invest and plan for your financial future.
In our video below, we'll walk you through how to think about your investment, retirement and compensation plan so you can learn how to automate and improve your financial future on your own.
Amazon 401(K) Retirement Plan
Contribution Matching
In your Amazon 401k, you'll get a 50% match up to four percent of your salary so, they'll give you 2% of your salary to incentivize you two contribute 4%. This isn't a huge benefit, however, it can definitely add up. We don't think anyone should throw away free money so we urge our clients to make the most of Amazon's 401k match before utilizing any other account types or benefits available to you.
In 2023, you'll be able to contribute up to $22,500 per year if you're under 50 years old, you'll be able to contribute up to $30,000.
At Amazon, you're eligible to contribute either pre-tax or via Roth 401k. There's no income limit for Roth 401k contributions, so, if you're in the mindset that you think taxes will skyrocket in the next 20-30 years, you may want to consider Roth. If you think they'll only go up with inflation, you may want to consider pre-tax contributions and also, save the taxes you avoid by getting the additional tax deduction.
Your 401k at Amazon will be administered by Fidelity and is open to all Amazon Employees. Your matching contributions will vest once you've been at the company for three years.
Mega Backdoor Roth Conversion
One of the most powerful ways to supercharge your retirement plan and make reaching your goals easier is to utilize the mega backdoor Roth Conversion. Once you've received your full match and maxed out your Health Savings Account (assuming it makes sense for you to be on a high-deductible health insurance plan, which may or may not be true), it's time to look for alternative ways to save for your financial future.
Many people think "what about the Backdoor Roth Conversion?"
While this isn't a bad idea, you're only able to contribute $6,500 per year if you're under 50 and $7,500 per year if you're over. That's not that much. It definitely won't be changing everything.
Alternatively, we like the Mega-backdoor Roth IRA Conversion. This effectively gives you the ability to contribute $73,500 per to your 401k if you're over 50 years old and $67,500 if you're under between you and your employer.
How it works is, you'll contribute your full $22,500 Pretax or Roth, get your 2% match by Amazon, and then, you'll start contributing via "after-tax". After-tax contributions don't provide you with a tax deduction AND you'll have to pay taxes on growth when you withdraw them eventually unless you convert them to Roth 401k. By converting them to Roth 401k, you can contribute all way up to that incredibly high max contribution limit included above between you and Amazon giving you the ability to potentially have over a million dollars saved every 10 years in Roth.
What makes this even better is, unlike Roth IRAs which you have to wait until later of 5 years from your contribution date or until you're 59.5 to withdraw the funds, 401ks provide you with the rule of 55 which gives you the ability to retire at 55 and withdraw funds from these accounts penalty-free.
We think that's a game-changer for people who want to retire at 55.
Still confused? Click below and get a free consultation for your Amazon 401k.
Brokeragelink Option
Within your 401k, you have a variety of different mutual funds you can invest in, in addition to a brokerage link. Your brokerage link gives you the ability to invest in literally any mutual fund which can be incredibly beneficial if you're looking more broadly to diversify your portfolio. Working in tech provides you with an extra layer of risk. Software developers and other tech professionals are in fact at the highest risk of any profession to get laid off because their labor is an investment in the technological capabilities of the firm.
What's worse is, you're most likely to get laid off in the middle of a recession when your portfolio has fallen.
By more broadly diversifying your portfolio, you can better protect it from downturns in the market and create additional opportunities to improve your risk-adjusted returns in the long run.
Additional Benefits Available For Amazon Employees
Amazon offers a variety of benefits to its full-time employees, including healthcare and parental leave. The benefit offered depends on the location and the time worked, so below is a summary of what may be available to full-time employees.
Health Insurance
Just as your health is a valuable asset, so is your wellness. Whether you're looking for short-term relief or a more holistic approach, we can help.
Employees at Amazon can join a pre-tax Health Savings Account (HSA). The HSA comes with three significant tax benefits: it is completely tax-free, money can grow without being taxed and you are allowed to withdraw the funds you've saved for qualified medical expenses.
Life Insurance & Other Insurance Coverage
A life insurance policy can offer more than just death benefits. It also protects your legacy from any mistakes you might make with your investments in the future.
Amazon offers two times your annual base salary in Basic Life and AD&D insurance coverage to employees. Additional coverage is available too, at a discounted rate.
Employers often offer insurance to their employees, which is beneficial for the individuals and their families. Employees can purchase coverage for themselves, spouses, and children, as well as home and auto insurance. Amazon has a platform exclusively for employees that makes it easy to shop around and compare prices.
Paid Time Off
Time off is one of the most important things for your mental and physical health.
Amazon's paid time off (PTO) and vacation policies will depend on when you start your employment. Employees may be granted unpaid time off for medical situations, such as an illness or to tend to an immediate family member who's had an illness.
Pregnancy, Parental, and Shared Leave
To support mothers in the office, we offer pregnant leave and parental leave. Pregnancy leave permits mothers to take time off before and after giving birth. Parental leave will allow employees to take a maximum of 6 weeks off for the birth or adoption of a child. The Leave Share program makes unpaid parental leave available to couples who don't have access to paid parental leave from their employer.
New moms are able to ramp back into work at a manageable pace with the Ramp Back Program. This program allows you to gradually transition back to the workplace over a period of 8 weeks. The time can be taken immediately following Parental or Pregnancy Leave.
Other Benefits
Employees of Amazon receive a 7.5% discount on items they buy on Amazon.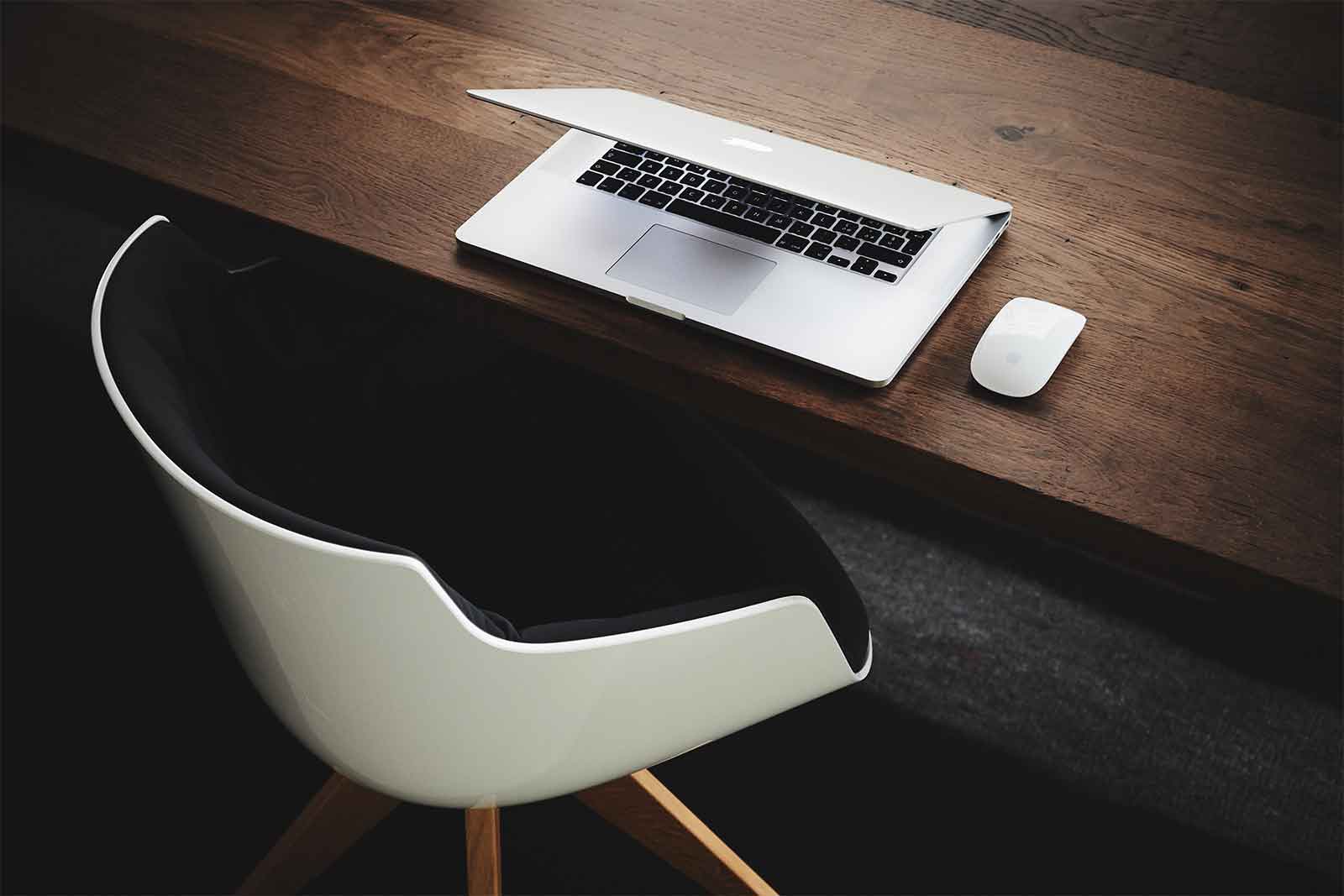 Make Your Financial Plan More Accurate with Progress Wealth Management's Help