A Story About The Damage a Commissioned Advisor Can Do
In this story, I'll be talking about the damage a commissioned advisor can do. This is something that I've experienced firsthand through helping my clients and it really opened my eyes to how many advisors within the industry work. A client of mine was working with a financial advisor who was commission based. He recommended my client invest in a mutual fund that had nosebleed-level fees and recommended a god-awful annuity with a massive surrender charge that I wouldn't recommend to satan, himself. The recommendation and sale of financial products should never be in pursuit of a commission; only in pursuit of helping your clients reach their financial goals. Unfortunately, that's not the case with all advisors.
How the story starts
One afternoon, a new client wanted into my branch and sat down with me to review their financial plan, let's call her Nancy (fake name). We looked through her financial plan, her investments, her spending, and her retirement goals and found that she wasn't on track to afford the future she hoped for and needed to make a change. Her last advisor never called her and hadn't reviewed her plan or spoken with her for literally years. She was 67 years old and wanted to retire immediately due to health conditions. 
What We Found
After reviewing her portfolio, I found that she was paying north of 2.5% of her life savings in fees and her advisor had her invested in poorly performing bond funds because she didn't understand the stock market and he didn't want to get calls from her or educate her on what to expect. 
She'd worked with her financial advisor for literally decades and when she was in her 40s, he recommended she put her old 401k into a variable annuity invested mostly in bonds. She was paying roughly 3% per year in fees and her portfolio averaged about 5% before fees so her funds hadn't grown much at all. The fact of the matter is, a high-interest-rate bank account may have grown faster.
Lastly, the commissioned financial advisor contacted her only when he wanted to make a sale. He had contacted her 2 years prior to recommend the new hot annuity and got her into a new annuity with a 10-year surrender she needed the funds in order to pay for a much-needed medical bill and couldn't get enough out. Worst yet, he wasn't responding to her phone calls to help. 
What we did
Immediately, we called the annuity company to understand what the fee would be for her to get her funds out, and unfortunately, it was 38%. When she found this out, she started crying at my desk. She didn't understand this when she was recommended the annuity. 
We recommended she contact an SEC attorney to file a lawsuit against her old advisor and see if it's possible to get out of the annuity at his expense, which, she was successful. 
Following this, we helped her invest in non-commissioned exchange-traded funds, and revisit her budget and spending plan to help her arrive at what budget made sense given her expected rate of return. Her total fees dropped from 2.5% to .67% per year (all in). 
We helped her find a prudent medicare supplement plan, we aren't insurance agents but provide this service at no cost. This helped her medical expense be affordable all of a sudden because medicare supplement part G plans cover everything that Medicare does and limited her out-of-pocket expense to next to nothing.
With the help of our in-house tax professionals, we helped her improve her tax plan and plan for how she'll withdraw funds from each account to pay for her retirement, saving her over $5,000 per year in taxes alone.
Lastly, she had no estate plan and simple wishes so we paid for her estate documents to be prepared for her.
How The Help Of a Fee-Only Fiduciary Financial Advisor Made Nancy Feel
Nancy explained to us that she didn't just feel more confident but a wave of relief knowing that her retirement was stable and secure and that she was going to be okay. She felt much better because of our fiduciary standard of care and the fact that Blaine is just a good financial advisor.
What is a commissioned financial advisor?
A commissioned financial advisor is an advisor who is paid a commission for selling financial products. The commission is a percentage of the product's sales price and can be a significant amount of money. For example, if an advisor sells you a $100,000 mutual fund, they may receive an $8,500 commission just having recommended the fund. You pay the commission directly to the mutual fund purchased out of the initial $100,000 that you invest who in turn pays it to the advisor.
The problem with commissioned financial advisors is that they are incentivized to participate in product sales, not provide prudent financial advice. They're rarely fiduciary financial planners as well-meaning in reality, you're working with a salesperson, not someone you can trust with your future. 
Their compensation structure means that they make more money when they sell you a product, regardless of whether or not it's in your best interests. This can lead to advisors recommending products that are not suitable for your needs, or recommending more expensive products when cheaper alternatives would be just as good.
This also means that once the product is sold, they have no incentive to continue working for you. This might mean they call you once and then hope you never call them again. If you're hoping for an ongoing relationship where someone's incentivized to do the best they can to help you reach your goals, a commissioned advisor has little incentive to do that.
If you're working with a commissioned financial advisor, it's important to be aware of their incentive structure and take their recommendations with a grain of salt. It's also important to remember that you are not obligated to purchase any products recommended by your advisor – you can always say no and look for another option.
How Does The Conflict of Interest that Commissioned Financial Advisors Have Impact Mutual Fund and Insurance Product Recommendations?
Like doctors, most financial advisors have a philosophy that guides their financial planning. For example, if you talk to a Naturopathic Doctor, you expect them to avoid recommending pharmaceuticals despite being an MD. If you talk to a doctor who isn't a naturopathic practitioner, you expect to receive a prescription before leaving. Is either wrong? Not necessarily but one definitely has more side effects than the other.
When comparing the advice of Fee-Only Financial Advisors (typically registered investment advisors) to commissioned financial advisors, you'd expect to receive more insurance, commissioned mutual funds, and annuities in your financial plan from the commissioned advisors than the fee-only because they're a different type of financial advisor. This insurance they're recommending is potentially unnecessary, may not be the best/lowest cost insurance policy or mutual fund available, and is only recommended to generate additional commissions. , how to
How Can Commissioned Financial Advisors Get Away With Recommending Anything Other Than The Best Option Available?
There are different legal standards for the financial advice delivered. The main two are the Fiduciary Standard and the Suitability Standard. The Suitability standard is purely recommending products that are "suitable" based on what you need. For example, if you told a car salesman that you wanted an SUV and they had 3 options available, if they were bound to the suitability standard, they could legally recommend the lowest performing and most expensive SUV available.
Alternatively, if you're paying a fee to an advisor who has a fiduciary responsibility and is fee-only (including paying them an hourly fee), you know that they're paid explicitly to give you the best advice possible. This typically results in more trustworthy investment advice, advisory services, and fewer additional fees because they have a fiduciary duty to you and your financial situation and don't participate in product sales.
The Case Against Commissioned Advisors
There are a few key reasons why you might want to avoid working with a commissioned financial advisor. First, their compensation structure creates a major conflict of interest. Commissioned advisors are typically paid based on the products they sell, which means they have a vested interest in pushing certain products over others – even if those products aren't necessarily in your best interest. Second, commissioned advisors often rely on high-pressure sales tactics to close deals. This can lead to hasty decisions that may not be in your long-term financial interests. Finally, commissioned financial advisors aren't paid to work with you ongoing as many people desire. If you want a long-term, ongoing relationship with someone who has a vested interest in ensuring you reach your financial goals, a commissioned advisor has already earned their commission once you agree to their recommendations. What incentive do they have to continue to help you (they have bills, too)? 
The Role of a Fee-Only Fiduciary Financial Advisor
As a fiduciary, you have a legal and ethical obligation to act in your client's best interest. This means that you must always put your client's interests ahead of your own, and you must only recommend products or strategies that are in your client's best interest.
As a fee-only financial advisor, you're paid for the services you provide ongoing. Every year, you meet up with your clients to review their earning ability, risk management plan, savings, budget, investment strategy, employee benefits, career plan, estate plan, and much much more. 
Commissioned advisors, on the other hand, are not held to the same standards. They are allowed to recommend products and strategies that may not be in their client's best interests, as long as they disclose any conflicts of interest. Oftentimes, they don't really provide true holistic financial plans but all the while, utilize investments that may charge much more.
The damage that commissioned advisors can do is two-fold. First, they can recommend products or strategies that are not in their client's best interests, which can lead to financial losses or slower growth than they would have attained had they approached their financial plan differently.
Second, they can create conflicts of interest that may cause them to act against their client's best interests.
Why fee-only planners are the best choice
There are a few reasons why fee-only advisors are a better choice when it comes to financial advice. For one, they aren't incentivized to sell you products that may not be in their client's best interest or products that carry the highest commission (as we aren't paid on commission at all.
Second, because they're often involved in their client's major financial decisions at every step of the way, they have to have in-depth knowledge of everything from tax planning to family planning to retirement planning and much more. As a result, they typically have more experience and education than commissioned advisors. This typically means they're more likely to be a certified financial planner.
And lastly, they're always held to a higher fiduciary standard, which means they must always put your interests first.
The different ways fee-only planners are compensated
Fee-only planners never have a commission-based structure, work at any major brokerage firm like Morgan Stanley, any mutual fund companies, Merrill Lynch, some insurance companies, or Edward Jones and always act in the best interests of their clients. They don't sell life insurance but still may advise on it.
Fee-only planners are compensated in the following ways:
Some are paid via a retainer fee, meaning a monthly subscription similar to your Netflix subscription but $200-$300 a month rather than $15. This model typically makes more sense for ultra-high net worth individuals.
Some may want to provide you with wealth management over your retirement accounts, a single investment portfolio, or your total assets. They often will charge you an advisory fee (aka investment management fee) to manage the account for you as your investment adviser. This fee may be a flat annual fee (10k per year) or it could have a different fee structure that they'll charge you in exchange for investment management and financial planning services.
Lastly, some Fee-only Planners charge a flat hourly rate or a one-time financial plan. This typically makes more sense for people with less money than what's necessary to hire them as your investment manager. In this scenario, they'll estimate what hourly makes the most sense given your situation, the level of research, and the number of hours required to prudently develop and deliver your financial plan.
Their financial planning services typically include a review of investment products to find which strategy makes the most sense, what insurance products from the optimal insurance company to help advise you (as a fiduciary, not an insurance agent like commission-based advisors) which makes the most sense to purchase, how to think about your estate planning strategy as well as many other areas that can help you improve your financial life.
Where to find the right fee-only registered investment advisor
Many (if not most) Registered Investment Advisors that are Fee-Only Planners have a set of professional designations. Many are Certified Financial Planners so you can find them by visiting cfp.net. You also may be able to find them on napfa.org (national association of personal financial advisors). NAPFA is an organization where, in order to be a part of it, you have to be fee-only, a fiduciary, and provide holistic financial planning.
Conclusion
The moral of this story is clear: be very careful who you trust with your money. Being a fee-only financial planner is great but it doesn't necessarily mean they're a good advisor or the right financial advisor for you. They should tailor your financial strategy to your life, goals, circumstances, career, and risks. Don't expect a guarantee of future returns, either as any discussion of returns is purely for informational purposes (and past performance is not an indicator of the future). If you choose the right type of advisor and the right financial advisor, you should expect to receive ongoing advice, a simple answer to every question you pose, and ongoing comprehensive financial planning.
Unfortunately, there are many people in the world who are more than happy to take advantage of those who are naïve or inexperienced when it comes to financial matters. If you're not careful, you could end up hiring a skilled salesperson and not someone with a vested interest in your financial future – and all because you trusted the wrong person. So, always do your research and never rush into anything without knowing all the facts first.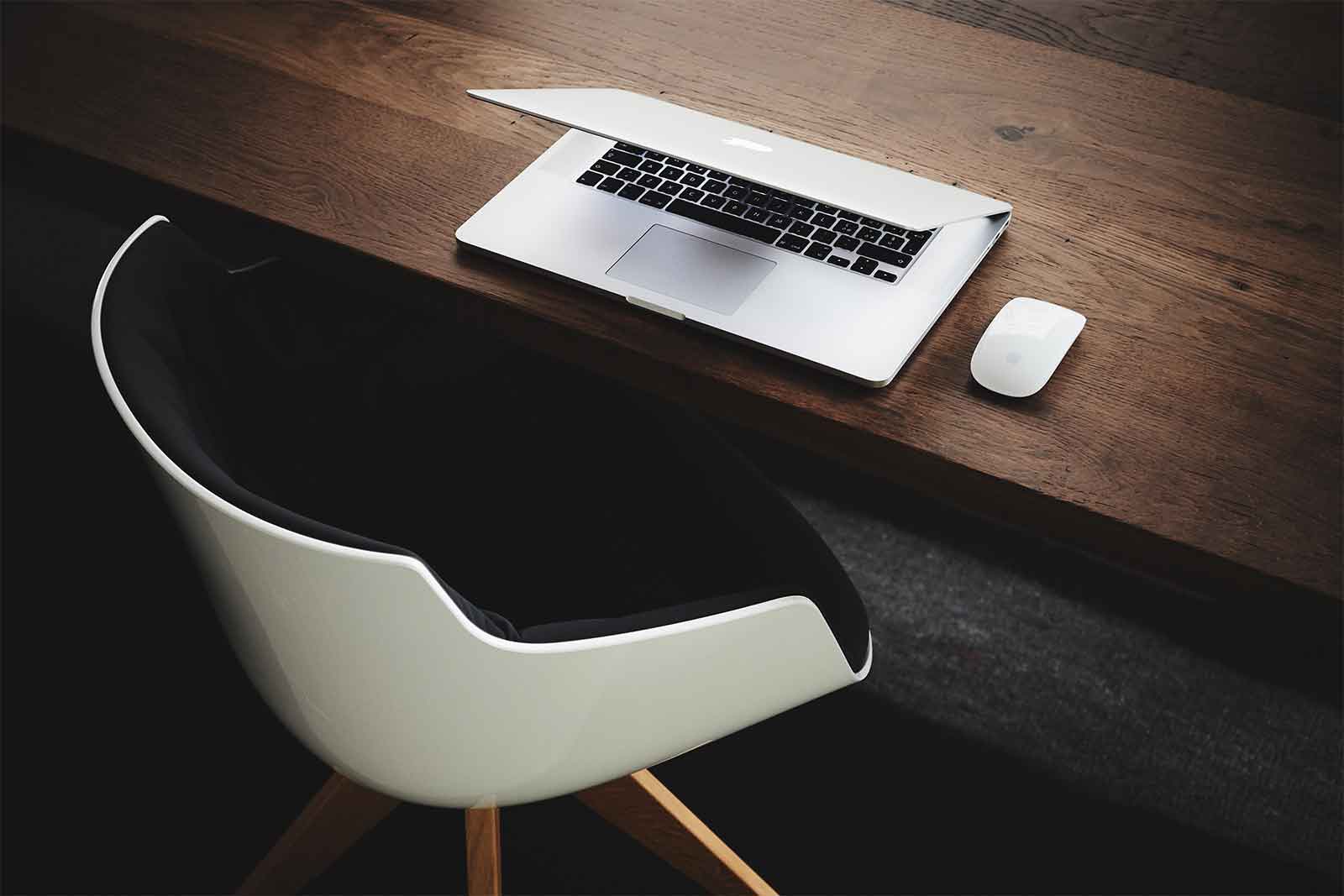 Make Your Retirement Plan Simpler and More Secure With Progress Wealth Management's Help