Key Points
The article offers five tips for improving the way individuals track their spending.
The first tip is to use a budgeting app or software to help categorize and track expenses automatically.
The second tip is to set up alerts or notifications that can help individuals stay aware of their spending and avoid overspending.
The third tip is to review bank and credit card statements regularly to ensure accuracy and identify areas where spending can be reduced.
The fourth tip is to track spending manually using a notebook or spreadsheet, which can provide a more detailed picture of spending habits and patterns.
The fifth and final tip is to establish clear financial goals and priorities, which can help individuals stay motivated and focused on their spending habits.
Introduction
Do you have a budget? Do you find yourself struggling to stick to it? You're not alone. In fact, a recent study found that only 32% of Americans actually have a budget and stick to it. If you're looking to get your finances on track, one of the best things you can do is start tracking your spending. This can seem like a daunting task, but it doesn't have to be. Here are five easy tips to help you get started.
Why Create a Budget?
We all have financial goals that we hope to meet someday. Whether it be that first home, improving your daily life, or just feeling better about life because you have a balanced budget, your most important step is your first one, where you analyze your total monthly income from your full-time job by looking at your pay stubs and create a monthly spending plan.
What's the easiest way to Create a Budget?
The easiest way to create a monthly spending plan is typically separated into fixed and variable expenses. Your fixed expenses are things you can't go without like your car insurance, utility bills, housing costs, credit card debt, car loans, child support, student loan payments, etc. Your variable expenses (also called discretionary spending) are expenses that change month over month depending on your habits.
If you're spending more than you earn on your paystubs, you should either decrease your spending or increase your income. The best way to increase your monthly take-home pay is to increase the number of income sources you depend on in life. This may include you getting a side job or a second job altogether. Some good places to look include upwork.com for highly skilled individuals, fiverr.com, driving for uber or Lyft, delivering food or groceries, and much, much more. If you think it's impossible to improve your budget, you may be wrong. There are some simple ways to stretch your dollar a bit further.
Common Challenges People Have When Developing a Budget and Sticking To It
Budgeting sucks. We all think so but, since money is scarce for most of us these days, it's necessary in order to ensure we reach our financial goals and avoid homelessness. The hardest part of budgeting is getting everyone in your household on the same budget plan. Oftentimes, spouses keep their finances separate despite the fact that their savings goals and financial success are shared. The reason that spouses may share finances but not bank accounts and budget plans is that they don't want to have conflict over misappropriating funds on things that are unnecessary. That trip to Starbucks, that amazon purchase or are things you don't want to get flack from your spouse over and honestly, shouldn't be. You don't nag your partner into making good decisions; you learn and grow together. If this is your situation, you should probably hire a financial coach to help with the behavioral side of improving your financial life.
If you and your spouse share finances already and are comfortable with one another see how you spend, then this is much easier to improve. Create a new budget together by starting with tracking your spending. We've put together a few methods below that can help make this easier for you.
Another common challenge in budgeting is that your fixed expenses may exceed your income. The only way to fix this is to rent your home out, sell your home and downsize, rent a room or get a second job. If your household budget doesn't have room for food because the monthly payments on your home exceed your income, that's not a fixable problem without making major adjustments to your lifestyle or average monthly income.
The last common challenge is when your regular paycheck changes and is variable which is common for self-employed individuals. The best option in this scenario is to build up 12 months of emergency funds and live on 70% (max) of what you truly expect to earn year over year. This is a good idea because your earnings aren't guaranteed and you could earn far less. Don't be optimistic when budgeting, be realistic.
The Envelope Method
The envelope method is a great way to track your spending and keep it under control. This method involves using envelopes to hold your cash, so you can see exactly where your money is going.
To use this method, simply designate an envelope for each spending category, such as groceries, dining out, entertainment, etc. Then, when you receive your paycheck or other income, put the appropriate amount of money into each envelope. When you spend money in that category, take the cash out of the envelope.
This system can help you stay on budget and avoid overspending in any one area. If you find that you are consistently running out of cash in a particular envelope before the end of the month, it may be time to reevaluate your spending in that area. Some people hate using actual envelopes because who has envelopes these days? We get it. We're fans of qubemoney.com which digitizes the envelope method and in doing so, helps you to better control your spending going forward. How it works is that you have separate bank accounts set up for separate goals which, in turn, can help you organize your spending. As you earn, it automatically delegates money from each paycheck to each envelope and organizes your spending on each item to come from the appropriate envelope. This is a more modern approach to the envelope method that most of our clients at Progress Wealth Management use.
The 50/20/30 Rule
The "50/30/20 rule" is a simple way to help you keep track of your spending and improve your financial health. The rule states that 50% of your total income should go toward necessary expenses, 20% toward savings and debt repayment, and 30% toward discretionary expenses. The reason this works is that it can help you to ensure you're not overspending or undersaving as you think about your fixed and discretionary expenses every single month. It's important to consider how you're structuring your spending as you consider your budget because your housing expenses, food, utilities, auto loan, etc all could be way too expensive and could throw off the rest of your budget.
This rule can be a helpful guide for individuals who are trying to get a handle on their finances and want to make sure they are allocating their money in a way that is best for their long-term financial health.
Some people may find that they need to adjust the percentages based on their unique circumstances, but the 50/20/30 rule can provide a good starting point for anyone who wants to get a better handle on their spending.
The Cash Diet
When it comes to tracking your spending, one of the best ways to do it is by going on a cash diet. This means that you will only use cash for all of your purchases and expenses for a certain period of time in a budget worksheet. This can help you get a better understanding of where your money is going and where you can cut back on your spending.
There are a few things to keep in mind when you are on a cash diet. First, make sure that you have a set budget that you stick to. This will help you stay on track with your spending. Second, try to use cash for all of your purchases, even if it means withdrawing extra cash from the ATM. This way, you will know exactly how much money you are spending and where it is going. Finally, keep track of all of your expenses so that you can see where you are spending the most money.
By following these tips, you can improve the way you track your spending and save money in the process.
The Debt Snowball Method
The debt snowball method is a great way to track your spending and get your finances in order. This method involves adding up all of your debts, then paying off the smallest debt first. Once the smallest debt is paid off, you move on to the next largest debt, and so on.
This method is a great way to stay motivated as you see your debts shrinking. It can also help you save money in the long run, as you will be paying less interest on your debts.
If you are struggling with debt, or if you are simply looking for a better way to keep track of your spending, the debt snowball method may be right for you. Give it a try and see how it can help you improve your financial situation.
The 28/36 Rule
The 28/36 Rule is a simple way to help you keep track of your spending and improve your financial health. Here's how it works:
First, calculate your monthly net income (your income after taxes and other deductions). Then, multiply that number by 28%. That's the maximum amount you should spend each month on all of your housing-related expenses, including principal & interest, property taxes, homeowners insurance, maintenance, and HOA costs.
Next, calculate your monthly gross income (your income before taxes and other deductions). Then, multiply that number by 36%. That's the maximum amount you should spend each month on debt payments if you want to avoid getting into debt trouble.
If you find that you're spending more than 28% of your net income on housing or 36% of your gross income on debt payments each month, it's time to take a closer look at your budget and make some changes. The 28/36 Rule can help you get a handle on your spending so that you can get on the path to financial stability.
What should you do if you've tried these different methods of budgeting and can't get them to work?
So, you can't seem to control your spending. You earn more than your monthly fixed expenses (housing, food, etc) but you can't control your spending on fun things like clothing, going out to eat, etc. Your question is, what to heck do you do, now?
Step 1.
One of the first things you should do is get an accountability partner. This may be a financial coach you hire, a team of financial advisors, or a close friend or relative that you trust. Contact a financial institution like sofi or ally bank and create an online bank account where you designate a certain amount of money to be deposited directly from your paychecks every month that covers all of your fixed expenses which are automatically withdrawn from the account without your control.
Step 2.
The next step is to cut up all of your credit cards and leave your debit card at your accountability partner's house. Every week, withdraw the dollar amount you're allowed to spend and no more. Every single month, you meet up with your friend to withdraw more money on a regular basis. Continue to do this until it doesn't feel terrible.
The most common reaction to that is, really? Does it have to be that serious? Unfortunately, yes. You've lost your privilege to control your own spending. If you can't exercise self-control, as embarrassing as it may feel, this is your best in order to improve the monthly amount you spend.
Recognize this is a big deal. Having enough money to retire someday and avoiding a negative number as your net worth isn't a laughing matter. You won't be able to work always and the spending addiction you've developed is serious. You could be forced into homelessness, and poverty and have to forgo every major life event that you hope to happen in the future (getting married, having kids and grandkids, etc). Your life and happiness are your responsibility to create. If you don't put effort into them, you'll die unhappy and unsatisfied with life.
Conclusion
If you're looking to improve the way you track your spending, these five tips should help you get started. By tracking your spending more effectively, you can better assess where your money is going and make necessary adjustments to ensure that your finances are in order. Give these options a try and see if they help improve your budget and your financial life. Do you have any other suggestions on how to track spending effectively? Let us know by emailing us at support@progresswealthmanagement.com.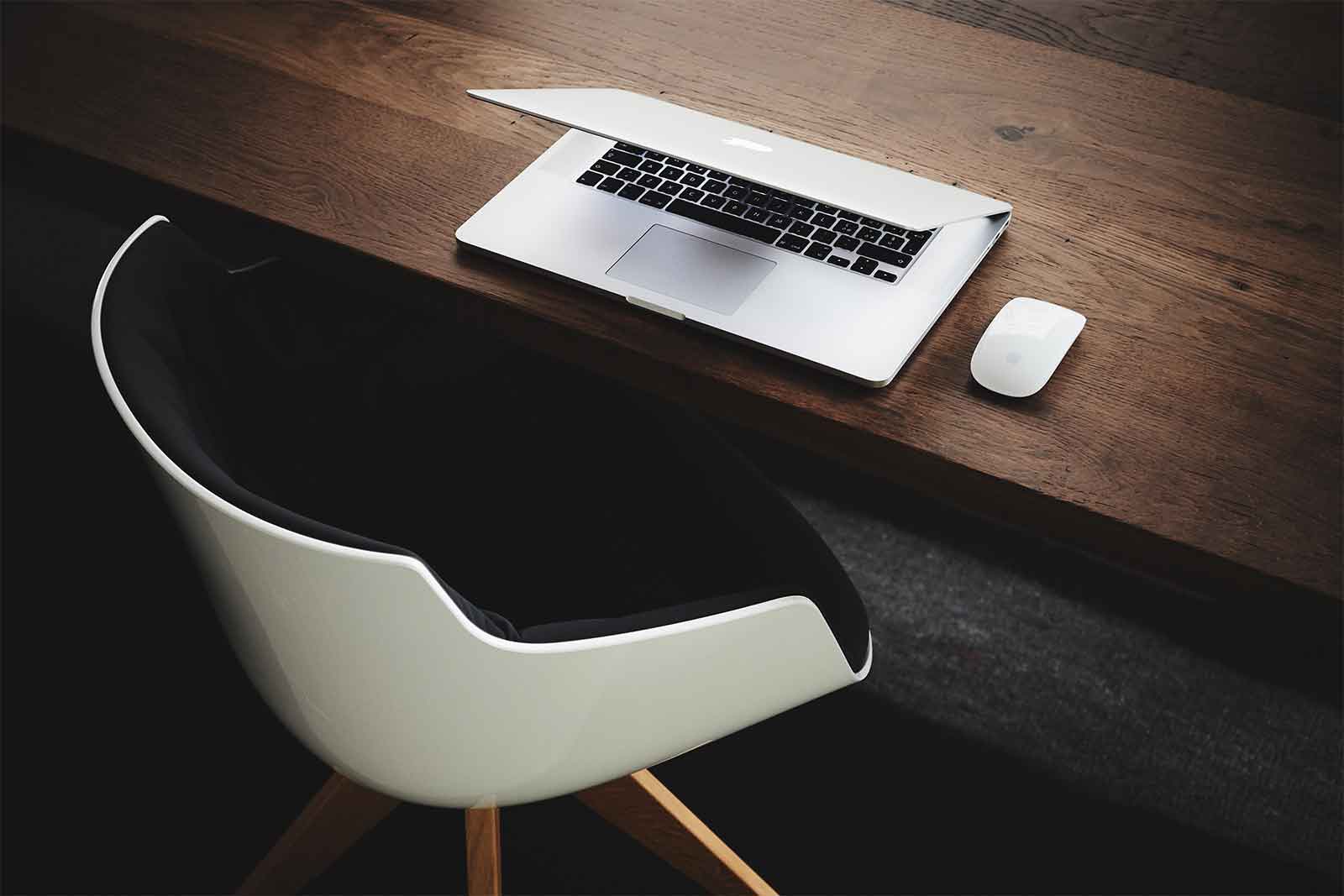 Make Your Plan To Reach Financial Independence Simpler and Easier With Progress Wealth Management's Help